SHOP
Show Him You Care This Holiday Season With the Perfect Gift
Dec 30, 2021 01:35 PM EST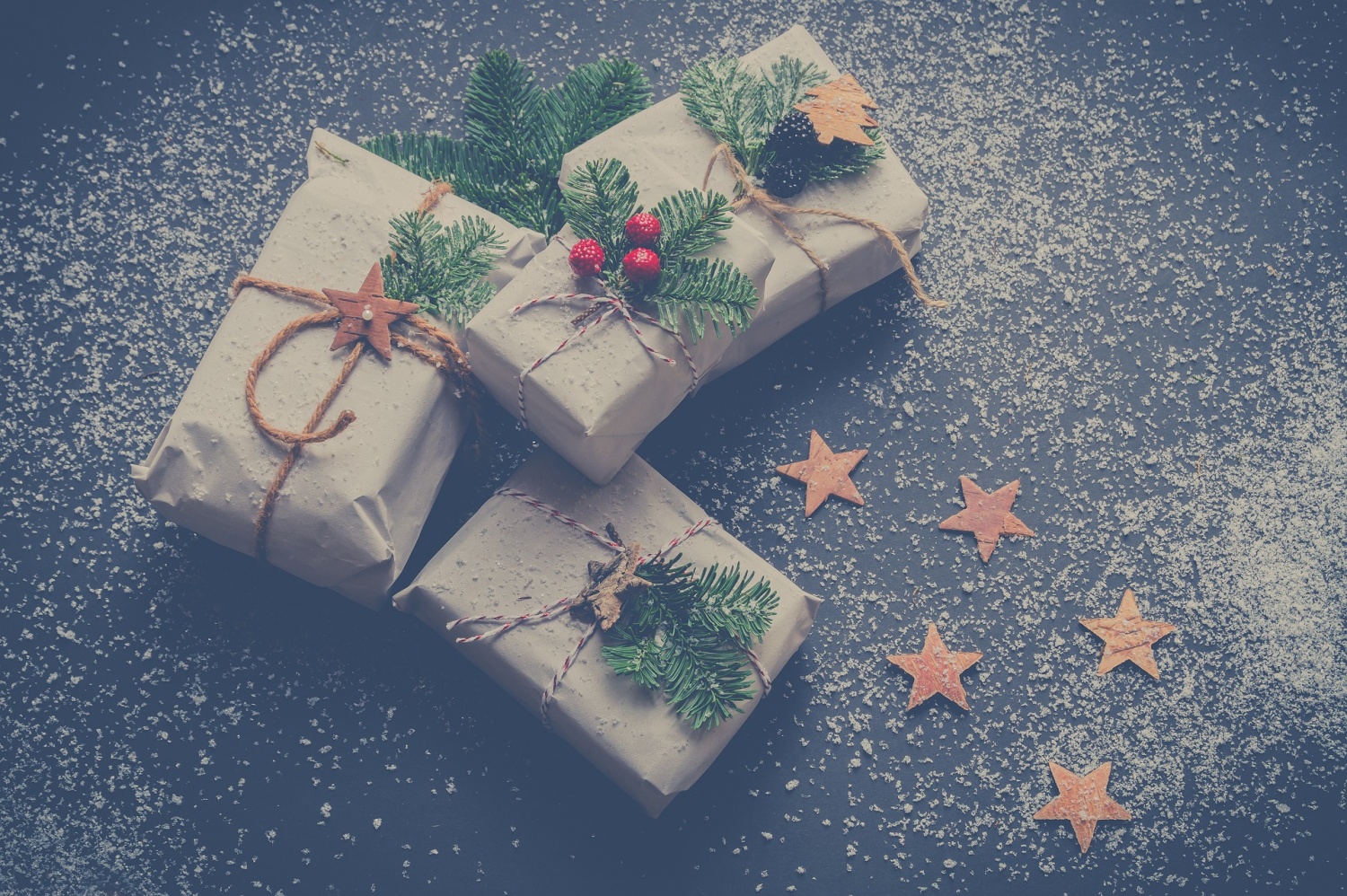 Credit : Ylanite via Pixabay
The art of gift-giving is not about how much you spend or how big the gift itself is. The art comes from selecting thoughtful items or experiences that really show the recipient just how well you know them and how truly happy you want them to be.
So, what happens come Christmas time when you are searching for that perfect gift for the love of your life? How on earth can a gift represent the deep feelings you have for that special person that literally means the world to you?
Well, that is where we come in to help. We understand just how important this gift picking process is-especially when it comes to representing just how well you know your special man. That is why we have rounded up all the different types of gifts for different types of men.
From those that are fashionistas to those that or sports fans, we have you covered when it comes to selecting the perfect gift for each. There is still plenty of time left to do your last-minute Christmas shopping.
So take a look, choose the type of man you are shopping for and be inspired by the range of options out there.
If He Loves Fashion...
If your special man is into his personal identity and building his brand through fashion, then there are plenty of different options to choose from. One of the best gifts to give this Christmas to your fashionista man is a piece of mens hip hop jewelry, which can instantly elevate every single outfit he wears. Not only are these pieces customizable, but they are built to the highest quality so that they really can last forever. Or, you can make it an experiential gift when it comes to fashion, and treat your man to a shopping spree. Not only will it allow you two to spend some special time together, but it will also ensure that he can pick out the exact items he wants without you having to feel the pressure of figuring out the right sizes or styles.
Of course, there is also the option of getting him a premium leather wallet, which never goes out of style. Coming in a range of colors and able to hold up to ten cards at a time, your man will be able to stylishly hold all his essential cards in one place. Plus, it comes with a money clip so he can always have his spare cash to tip the valet after your date nights.
If He Loves to Cook...
If your special someone really takes to the kitchen and loves to whip up a good meal, consider getting him a quality cookware set that comes without any risk of chemicals whatsoever. He'll be able to cook all the recipes in the world in the healthiest way possible. And, of course, do it with style too. Or, if you are wanting an experiential gift to give your man, sign the two of you up for a cooking class. That way you can learn how to make a dish together and it can be a special memory for the two of you.
If He Loves to Groom....
If your special man is really into his appearance, then giving him the gift of a men's eyebrow grooming kit is one of the best items to give him. He will love having the ability to perfectly shape his eyebrows and channel his inner model. While you're at it too, you may as well give him a collection of men's skincare products as well that will help him get hydrated, smooth and beautiful skin.
Or, if you are wanting to pamper him in a more experiential way, sign the two of you up to a couple's massage at your local day spa. That way the two of you can relax and feel beautiful together. And trust us, no man would say no to a spa day!
If He Loves Music...
If your man is a music lover, then why not get nostalgic and give him the gift of antique collector kiss albums? With their 45th anniversary editions now out, it will be a unique keepsake that not many will have. And it will give him an excuse to dust off the vinyl record as well. Or, you can sign him up to a music streaming platform so he can have a membership to listen to all his favorite music.
Or, if you are wanting to give him a really memorable music experience, snag some music festival tickets for the two of you for next year. With larger-scale events now coming back, the two of you can have a grand time dancing the night away together to live music. And the memories you will get from an event like that will be priceless.
If He Served in the Military....
If your man is a patriotic serviceman, then getting him unique military gifts will really win him over. Not only are these gifts extremely personable, but they are a keepsake that he can have for the rest of his life-and then have passed down through the generations as well. Don't be surprised if you see him get emotional over a gift like this. As it shows you care about his sacrifice and respect his honorable service.
If He Plays Golf....
This may sound cliché, but if your man loves to play golf then why not get him some golf attire? From shirts to shorts and all the accessories in between, he will likely love anything golf-related you get him.
If you are really wanting to blow him away, why not get him a year-long golf membership at your local country club? He will be blown away by the gesture and know that you truly support him and his hobbies.
If He Works From Home....
Likely still true for many men, if your special man works from home still, why not gift him some desk essentials like a laptop stand or daily calendar? Not only will you be helping him stay organized and focused, but he will likely then also think of you during the day as well.
If He Loves Coffee...
If your man loves his coffee, then anything that helps him make and enjoy the perfect cup will surely win him over. From the world's first temperature-controlled mug designed by Ember to a year-long subscription of coffee beans, your man will look forward to his morning cup of coffee courtesy of you!
And if you are wanting to give him a coffee experience, why not book a trip for the two of you to go on together-such as Central America-and do a coffee farm tour? It will be a trip of a lifetime where you will both bring back a whole new world of knowledge with you.
If He Loves to Help...
If your man loves to be able to come to the rescue and help with any random thing that comes up during the day, then giving him the gift of a multi- tool will certainly win him over. You are not only letting him feel macho and helpful, but likely adding to his already growing collection of tools he simply can not live without.
So what gift will you be giving your special man this Christmas? Trust us, you really can not choose wrong if it comes from the heart!