Dec 09, 2020 07:41 AM EST
(Photo : rarebeauty / Instagram) Selena Gomez's Rare Beauty launch was one of the most memorable beauty moments of 2020.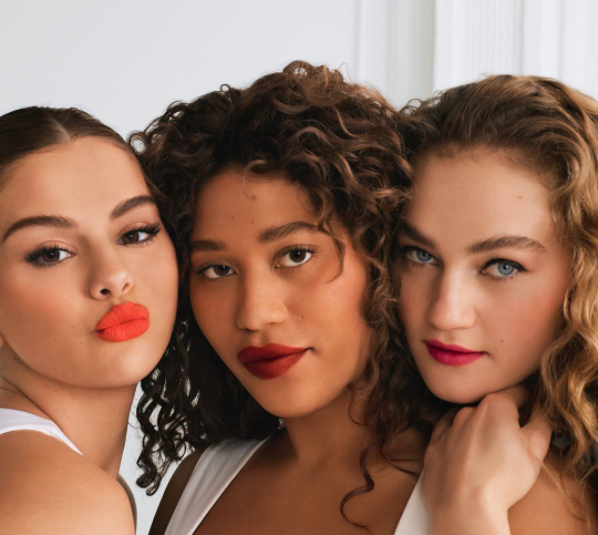 2020 has been one of the most challenging years of late. With a worldwide pandemic that has resulted in a social and economic crisis, everyone had to pause and reassess priorities and goals. One would think that the beauty industry would fade into the background but with people delving deeper into self-care, many still find comfort and joy in beauty and skincare rituals. New makeup and skincare products continue to be launched and online shopping has become the norm as people try to keep up with the latest.
As new faces, trends, and products have emerged, Popsugar and Vogue have listed the following beauty moments that have left a lasting impression on 2020:
Beauty For A Cause
At the onset of Covid-19, the beauty industry gathered forces and gave back to essentials workers and those affected by the infectious disease. 2020 has opened all our eyes on the importance of health care providers, first responders and transportation, delivery, and food industry employees. More than 100 beauty brands donated money, food, care packages and complimentary services to everyone actively involved in the battle against Covid-19.
Also read: Support These Fashion Houses With Worthy Causes
Celebrity Beauty Launches
2020 was the year of celebrities releasing their own makeup and skincare lines. Selena Gomez launched Rare Beauty, Rihanna developed Fenty Skin, Kylie Jenner released her Rose Bath Collection and collaborated with Dr. Suess for her holiday makeup line, Lady Gaga produced nine eyeshadow palettes with Haus Labs, Pharell William debuted Humanrace, Alicia Keys introduced Keys Soulcare and Jennifer Lopez's highly anticipated JLo Beauty has finally been unveiled. And that's not even the full list of celebrity launches!
TikTok Became a Household Name
TikTok was already gaining popularity in the US before 2020 but it reached new heights this year — thanks to numerous makeup hacks, beauty transformations and skin care gurus handing out advice. It also launched the careers of several Gen Z celebrities like Addison Rae and the D'Amelio sisters who have a combined following of 148.4 million subscribers.
DIY Hair Transformations
For better or for worse, people have been cutting their hair at home as Covid-19 shut down salons and barbershops. Since majority of the population have been forced to stay indoors, the risk of botched haircuts and hair dye jobs left many unfazed and many continue to do their own hair until now.
Zoom Beauty Routine
With remote work made possible, elaborate makeup routines have been reduced to low maintenance looks that still hold up well on camera. With mask-wearing a necessity outdoors, women were only too glad to be able to use lipstick during Zoom conferences.
Embracing Natural Hair Texture
With most salons operating on a limited capacity, women have learned to embrace their natural hair texture and taking a break from heat styling. InStyle even wrote that straight hair is dead (unless you were born with it), and naturally wavy, curly and coily hair is all the rage. Even curly bangs are trending and will continue to do so until next year.
It's All About The Eyes
As mask-wearing became the norm, lipsticks have taken a backseat and people have been finding creative ways to play up their eyes. From graphic eyeliners, '60s-inspired cat eyes, colored eyeliners and mascaras to rainbow eyeshadows and crystal studs, the sky is the limit for eye makeup looks.
Related article: Looking Ahead: Top Makeup Trends For 2021
See Now: 100 Most Beautiful Women In The World
PHOTO GALLERIES
BEAUTY IDEAS
HOW TO