Nov 12, 2020 08:28 AM EST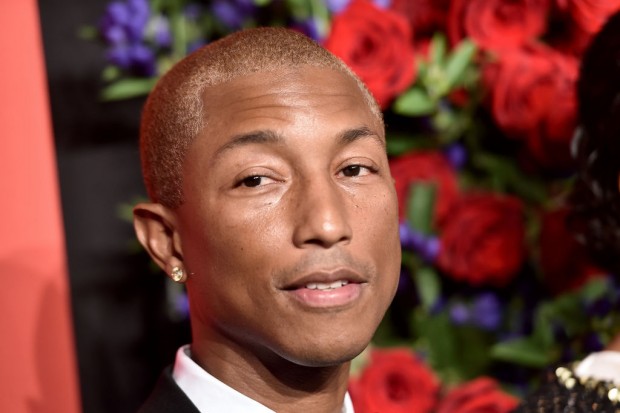 Musical genius and all-around cool guy Pharrell Williams is not only famous for his catchy beats, but also for his ever-youthful good looks. At 47, he manages to look a decade younger. In a Zoom interview with Allure Magazine, he shares that, "Sometimes you need to cleanse your spirit. Sometimes you just need to cleanse your mind. Sometimes you've just got to get rid of some dead skin."
Williams got into skincare early on in his career. When he was in his 20s, he says that he used to converse with models and ask about what products they use, then eventually sought the expertise of dermatologist Elena Jones.
In a separate interview with Jones, she tells Allure that she was struck by his commitment to his skin and health. She adds that he wanted a routine and explanations for everything. Williams, she says, is "dedicated to a skin-care regimen." This Humanrace skincare line aims to meet the "basic requirements of a skin-care routine: Prepare, repair, protect."
Also read: Face Balm Is an Essential Part of Any Skincare Routine, Here's How to Use It Properly
Dropping on November 25 are three products - the Rice Powder Cleanser, Lotus Enzyme Cream and Humidifying Cream.
Rice Powder Cleanser
This cleanser has kaolin clay-based formula that you mix with water to produce a milky and lightweight emulsion. It will gently exfoliate skin with fruit alpha hydroxy acids (AHAs) to prepare it to receive other skincare products better.
Lotus Enzyme Cream
A chemical exfoliant formulated with glycolic acid - a favorite skin care ingredient of Williams. With a higher concentration than others (8 percent), this chemical peeling cream aids in skin renewal.
Humidifying Cream
This dense cream is formulated with snow mushroom extract which serves a similar function to that of hyaluronic acid. A board-certified dermatologist adds that the particles of snow mushroom is even smaller than hyaluronic acids and will penetrate the skin more easily. Hyaluronic acid is still in the ingredient list though, along with rice water and niacinamide. Niacinamide has anti-inflammatory properties that help fight acne and control oil production, while rice water has anti-aging benefits.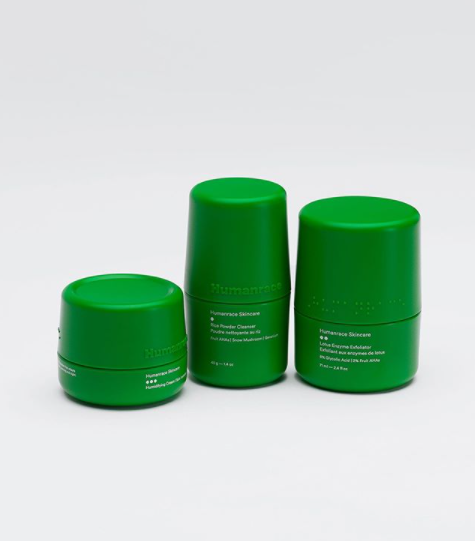 Earth-friendly
Everything is packaged in green containers. Not only is it green in color but as the color suggests, it's sustainable. 50 percent of the plastic containers comes from post-consumer recycled plastic and inside, you will find removable and refillable tubs. Embossed on the bottle caps are the brand's name in English and in a thoughtful addition, Humanrace spelled in Braille. You will also notice that below each product's name are white dots to tell you what goes first in the product line. So that's one dot for the Rice Powder Cleanser, two dots for Lotus Enzyme Cream and three dots for the Humidifying Cream. Pricing starts at $32 to $48 and a Routine Pack will go for an even $100. Pharrell Williams thanks you for you consideration and hopes to see you on November 25 at humanrace.com.
Related article: Patrick Starrr Launches His Ultimate Collection And Is Set To Go Global in December
See Now: 100 Most Beautiful Women In The World
PHOTO GALLERIES
BEAUTY IDEAS
HOW TO