Nov 11, 2020 10:08 AM EST
(Photo : onesize / Instagram) Patrick Starr puts on his Ultimate Collection.

(Photo : onesize / Instagram) The Ultimate Blurring Setting Powder and Ultimate Setting & Baking Puff .

(Photo : onesize / Instagram) Full-On Faux Lashes.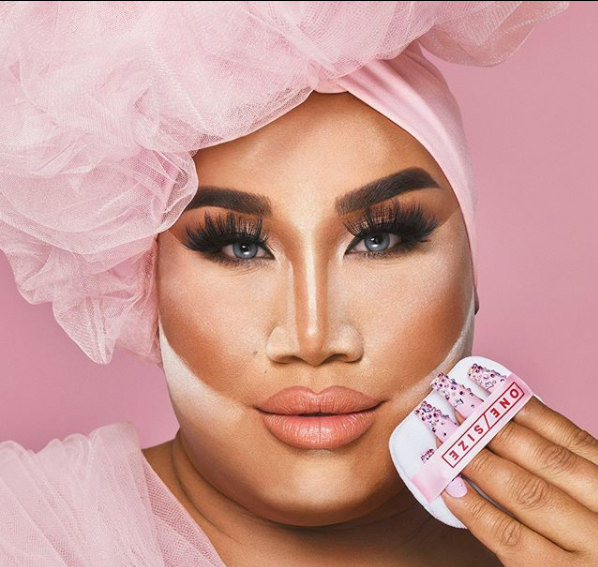 Influencer and founder of One/Size Beauty Patrick Starrr recently launched a new collection he has dubbed the Ultimate Collection. The collection consists of a blurring setting powder, a setting and baking puff, and faux eyelashes and is exclusively available on onesizebeauty.com and Sephora.
Starrr, whose love of the baking makeup technique is widely known by fans and followers, wanted to create a product that would shorten baking's time-consuming process. And so, the Ultimate Blurring Setting Powder was born. This finely milled powder can now serve as a shortcut to all the layering associated with baking. Starrr adds that he pushed for rigorous testing to suit men's more textured and oily skin since as an inclusive makeup line, One/Size Beauty's consumer base is 20 percent male. The Ultimate Blurring Setting Powder comes in two shades. According to One/Size Beauty's Instagram post, Translucent works for fair, light, medium, and medium-dark skin tones. For dark and deep skin tones, Dark/Deep is formulated with warmer undertones to fit those skin tones perfectly.
Starrr considers the makeup applicator to be equally important, so he also designed the Ultimate Setting & Baking Puff to complement the setting powder. What sets this powder puff apart from others is a flattened edge on one side for baking and contouring. If baking is not your thing, Starrr suggests using the puff with pressing and gliding motions to secure your makeup and secure the blur.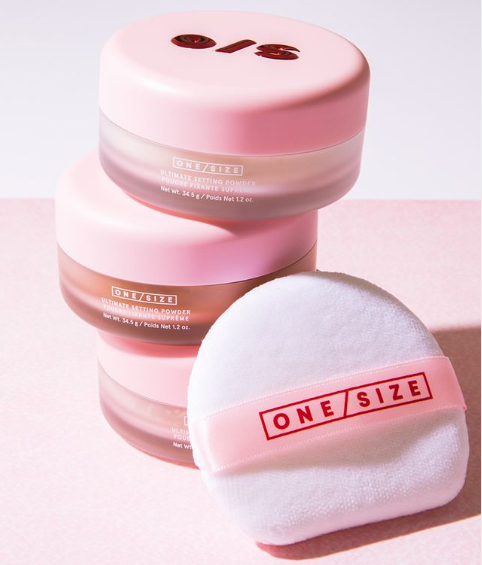 While Covid-19 has forced many beauty junkies to minimize their makeup routines, Starrr believes that getting glammed up can help make your day more than just your pajamas and house slippers. And for that glam factor, Starrr adds a pair of faux eyelashes to his new collection. His Full-On Faux Lashes has two variants - Come Thru and I've Arrived, aptly named for his ability to command attention through his stunning makeup transformations. These falsies can last up to 15 uses with proper care.
Also read: 5 Amazing Tips To Make False Eyelashes Look Natural
With this launch also comes the news that Starrr and Sephora will be going global with an online push towards Southeast Asia. As reported by Jessica Schiffer on Vogue Business, Filipino-American Starr says, "The response has been crazy and there's been so much international demand in my DMs. To see how fast we're growing as a brand beyond North America is amazing."
One/Size, owned by Florida-based Luxury Brand Partners, was launched at Sephora's North American stores in July. In December, One/Size will expand its exclusive partnership with Sephora internationally and will start with online sales across Southeast Asia, including Singapore, Malaysia, Hong Kong, the Philippines, and Thailand. By January, the brand hopes to penetrate the Australian and New Zealand markets next.
At the end of the day, Starrr just hopes that his new collection makes people feel good - something that is much welcome amidst a world-wide pandemic.
Related article: Fresh Launch: Luv Betsey by Betsey Johnson
See Now: 100 Most Beautiful Women In The World
PHOTO GALLERIES
BEAUTY IDEAS
HOW TO