Nov 18, 2020 08:24 AM EST
(Photo : hauslabs / Instagram) As if a couple wasn't enough, Lady Gaga launches NINE new palettes for the holidays.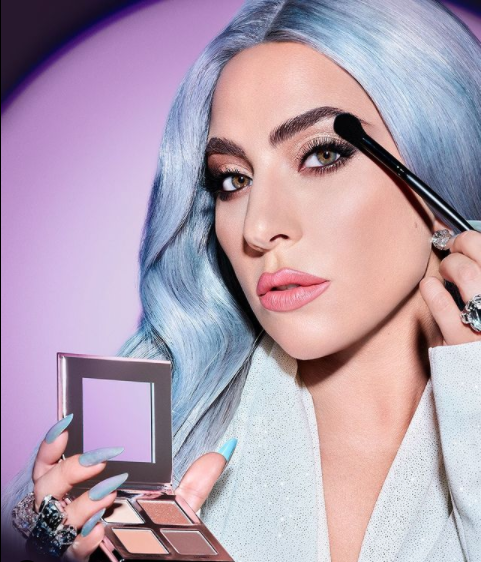 It's becoming harder to keep track of every celebrity and influencer who has been releasing their own makeup lines. However, when it's Lady Gaga, people tend to pay attention. Gaga's Haus Laboratories launched exclusively on Amazon last year, the first major beauty line to do so. The first collection included lip liner, lip gloss, and a palette for the eyes, lips and cheeks. This time, Haus Laboratories just released nine, you read that right, nine vegan and cruelty-free four-pan eyeshadow palettes aptly named 4Way. Each palette is totally unique, much like a group of friends. That kind of makes it perfect for gifting this incoming holiday season.
A Quick Preview
4 Everyday
As you may guessed, 4 Everyday is a neutral-toned palette with three matte eyeshadows in ivory, caramel and espresso paired with a shimmery champagne shade to brighten your daily look.
4 Fantasy
4 Fantasy is a dreamy combination of shimmery pink hues and a deep matte plum to add some depth.
4 Sunset
Sexy and subtle, this eyeshadow quad upgrades your neutrals to a more radiant color palette. With coral, burnt orange and copper tones, this is perfect to warm up a pale winter complexion.
4 Afterhours
From pearly lilac shades and a matte black to set it off, this one's for that club-hopping friend of yours.
4 Pay
With peach, blue and golds, this palette gives off a very beachy vibe, but is also very glitzy and glamorous.
Also read: These New Makeup Collaborations Will Give You A Strong Dose of Nostalgia
To leave something for your imagination, we'll stop here and leave you to discover the rest of Gaga's collection on your own. Speaking of celebrity makeup lines, here are top picks compiled by beauty editors of major US magazines:
Fenty Beauty
Launched in September 2017 by songstress Rihanna, the brand is best known for preaching inclusivity and it shows in their broad range of products that cater to every skin tone and gender. Glamour loves the Gloss Bomb Universal Lip Luminizer, Pro Filt'r Soft Matte Longwear Foundation, Stunna Lip Paint, Match Stix and Full Frontal Mascara.
KKW Beauty
Kim Kardashian's makeup baby, KKW Beauty was born in 2017. While you may not always like her, she continues to produce hits like this Cosmo-approved Classic Eyeshadow Palette with ten amped-up shades of matte and metallic neutrals. Cosmo also counts the Skin Perfecting Body Foundation and the Crème Contour & Highlight Set as favorites. Glamour standouts are Nude Crème Lipstick in 3.5, Red Crème Lipstick in Classic Red and Liquid Concealer.
Kylie Cosmetics
What's a celebrity makeup lineup without Kylie Cosmetics? With a wide range that keeps growing, even beauty editors abroad think it's worth the customs charge. Cosmo UK fancies The Burgundy Palette, the Kristen Lip Kit, Barely Legal blush and Skin Concealer.
Rare Beauty
Selena Gomez's Rare Beauty made its debut in September and has gained a loyal following - just think of her 195 million followers on Instagram and you'll get an idea. Instyle lists the Lip Souffle Matte Lip Creams, Positive Light Liquid Luminizer, Brow Harmony Pencil and Gel and Always an Optimist 4-in-1 Mist as worthy buys. Rare Beauty is exclusively available in Sephora and on the Rare Beauty website.
Florence by Mills
Stranger Things breakout star Millie Bobby Brown launched a clean makeup and skincare collection last year and has been adding up to it ever since. Popsugar's top picks include 16 Wishes Eyeshadow Palette, Mind Glowing Peel Off Mask, Swimming Under the Eyes Gel Pads and Glow Yeah Lip Oil.
Related article: Welcome to the Humanrace: Pharrell Williams Launches Skincare Line
See Now: 100 Most Beautiful Women In The World
PHOTO GALLERIES
BEAUTY IDEAS
HOW TO