Nov 17, 2020 04:54 AM EST
(Photo : morphebrushes/Instagram) Morphe x Lisa Frank
With barely six weeks to go until Christmas, many have already started doing some online holiday shopping. Inspired by Kylie Jenner's Grinch-inspired holiday collection, we've found a number of stocking stuffers that are so nostalgic you'll wish you can be transported back in the '90s. The best park is, unlike Jenner's collection, these makeup finds are very easy on the pockets.
Taste Beauty x Funko Rugrats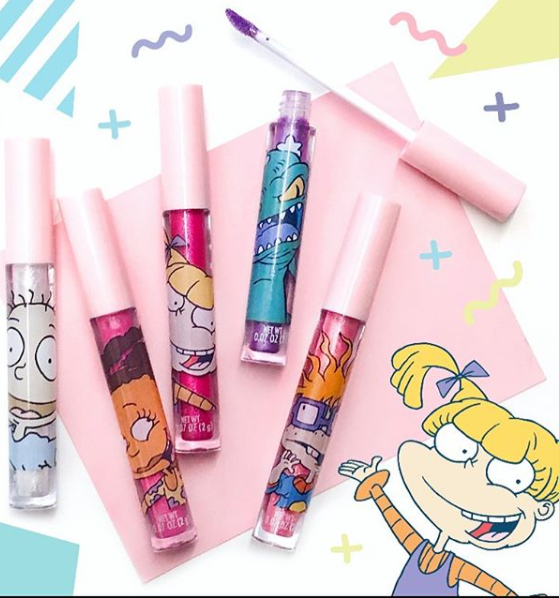 One of the most successful cartoons produced by Nickelodeon, Rugrats celebrates its thirtieth anniversary this year. In its honor, Walmart just released a Rugrats makeup line in partnership with Taste Beauty and Funko. With three uber-affordable makeup products on Walmart and a lip gloss set available on Amazon, any '90s kid will get a kick out of it.
You'll find the following on Walmart:
Angelica Eyeshadow Palette - Six neutral shades
Tommy Lip Gloss - Clear High Shine Gloss
Chuckie Lip Gloss - Purple High Shine Gloss
On Amazon - Taste Beauty RUGRATS 5 Pack Lip Gloss Set
Revolution Beauty x F.R.I.E.N.D.S.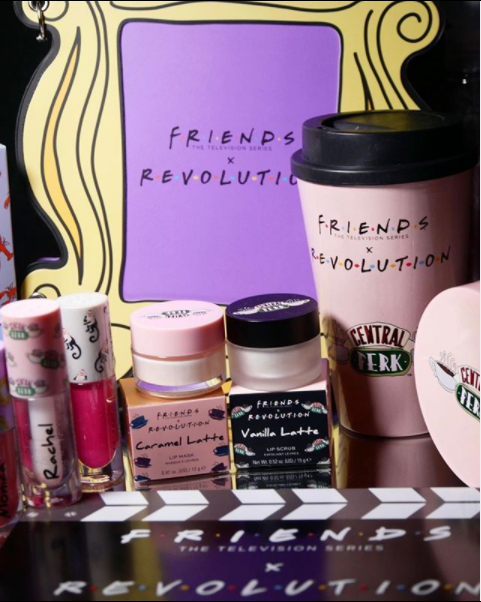 In a second installment of this collaboration, Revolution Beauty just released a new collection that includes four eyeshadow palettes (Allure likes Open The Door and He's Her Lobster), lip scrubs, bath and body products, plus three new lip glosses named after Ross, Chandler and Joey. There are now 30 products in the collection, and they range from $8 to $25. If you were, and still are, a big fan of the show, you can find all the goodies on Ulta and revolutionbeauty.com.
Also read: Best of 2020: Makeup and Beauty Tools
Spectrum Collections x Fantasia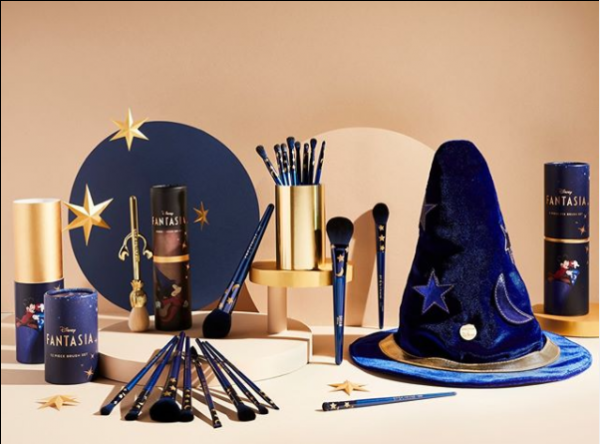 To celebrate the 80th anniversary of Disney's groundbreaking animated film Fantasia, Spectrum Collections will be launching a makeup brush collection that is now available on pre-order and ready for shipping by November 22. Prices begin at $28 and the entire collection can be yours for $180. The Fantasia Collection includes the following:
Fantasia Magic Broom Brush
Fantasia Sorcerer's Hat Bag
Fantasia Dream 8-Piece Eye Brush Set
Fantasia Dream 12-Piece Brush Set
Fantasia Brush Set Bundle
Fantasia Ultimate Bundle
Morphe x Lisa Frank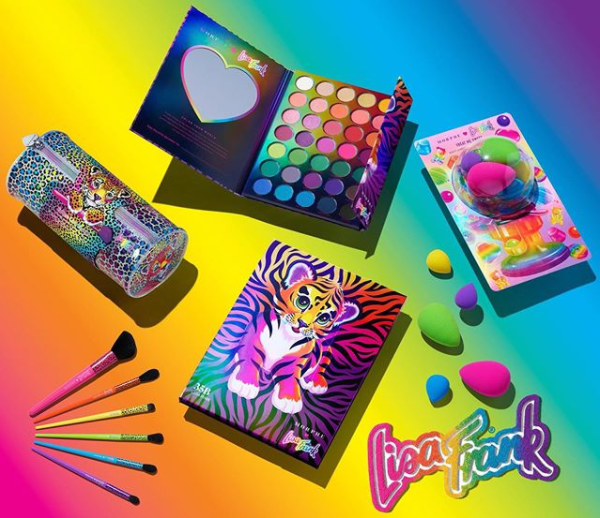 In what may be the cutest and most nostalgia-inducing collections yet, whimsical designer Lisa Frank teams up with Morphe to produce the ultimate girly-girl's dream — a Lisa Frank makeup collection. The collection includes one of Morphe's bestselling eyeshadow palettes that you can pair up with one of three colorful designs from Frank: a baby tiger, a couple of aliens, or a pair of unicorns. There's also a six-piece brush set that comes with a pouch and a five-piece makeup sponge set. Think of these as the adult version of your Lisa Frank notebook or sticker collection from your childhood. It will never fail to bring a smile on your face. Everything is under $35, too. Now that's another thing to smile about. The entire collection will be available on November 24 on www.morphe.com.
Related Article: Best of 2020: Hair and Skin Care
See Now: 100 Most Beautiful Women In The World
PHOTO GALLERIES
BEAUTY IDEAS
HOW TO