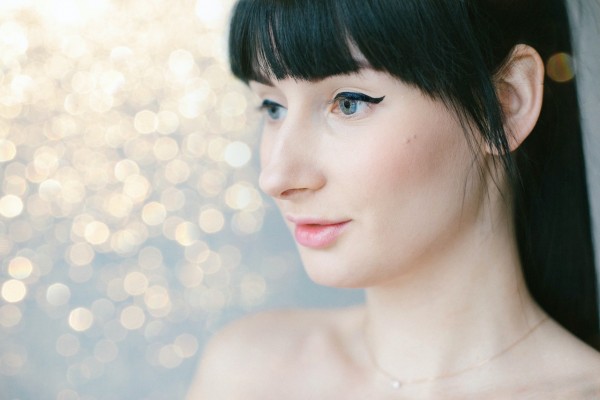 (Photo: Valeria Boltneva / Pexels)
It's all about the eyes in 2021.
It looks like makeup trends for next year will be centered around the eyes. With Covid-19 still around, wearing masks will still be a big thing. Lipstick will have to stay in the backseat unless those Bora Aksu transparent masks from the London Fashion Week will make it to the mainstream market. However, your favorite lipsticks can still play a starring role in all those future online meetings. According to celebrity makeup artists, here are the top makeup trends they predict will shape up 2021.
Bold Eyeliner
From Dior to Chanel, striking eye makeup looks ruled the Spring 2021 runways. InStyle shares that bold looks from the '90s are creeping back and they are here to stay. With so many eyeliners in different formulas in the market, Cosmopolitan narrows it down to these picks: Urban Decay 24/7 Glide-On Eye Pencil, Stila Stay All Day Waterproof Liquid Eye Liner, Bobbi Brown Long-Wear Gel Eyeliner, Benefit Cosmetics They're Real Push Up Liner Gel Eyeliner Pen and Kaja Wink Stamp Wing Eyeliner Stamp & Pen. If you need a bit more practice perfecting the cat eye, Covergirl Get In Line Liquid Eyeliner is a drugstore favorite and won't break the bank.
Colored Mascara
Celebrity makeup artist Molly Stern predicts lots of playfulness around the eyes and says that technicolor eyelashes will be the next big thing. If you're not that ready for very bright colors, Stern suggests starting with one coat of colored mascara then following that up with a stroke of brown or black mascara. This layering technique is slightly more subdued but still on trend. She particularly loves L'Oréal Voluminous Original Washable Bold Eye Mascara in Deep Green and Cobalt Blue. If you want to start off with subtle colors, try Colourpop BFF Mascara in Wine O'clock or Plum and Get It.