Nov 20, 2020 07:50 PM EST
(Photo : Shiny Diamond / Pexels) Learn the difference between AHAs and BHAs and how they can benefit your skin.

(Photo : Joseph Mucira / Pixabay ) Using AHAs and BHAs together can effectively fight acne.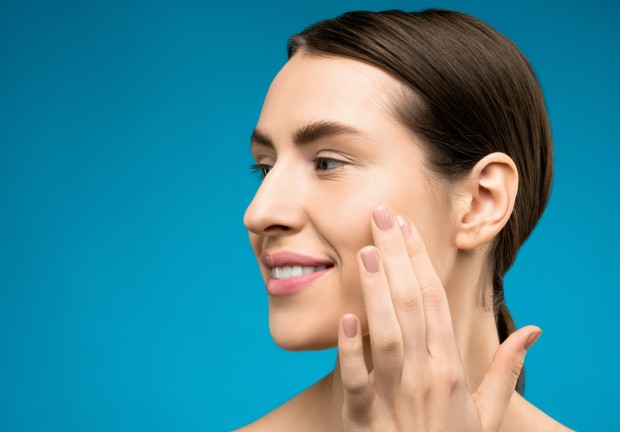 If you're new to chemical exfoliation, the term acids might sound scary and intimidating. Simply put, acids are a skincare ingredient used for exfoliation. The two main groups are alpha hydroxy acids or AHAs and beta hydroxy acids also called BHAs. Both types of acids penetrate the skin deeper than physical exfoliants (hello, St. Ives!), declog pores by removing dead skin cells, and help reveal smoother and brighter skin. So what's the difference between these two? Allure sought out a dermatologist and former Allure editor Laurel Naversen Geraghty to explain.

AHAs
AHAs are derived from fruits and are sometimes called fruit acids. They are water-soluble and work on the skin's surface to remove the uppermost layer of dead skin. Geraghty adds that they can even stimulate collagen production, making them a common ingredient in anti-aging skincare products. The most recognizable types of AHAs are glycolic acid and lactic acid. The former is derived from sugar cane, and the latter comes from lactose in milk.
Good Housekeeping lists the benefits of AHAs. They include fading all forms of hyperpigmentation (e.g., sun spots, acne scars, and melasma), erasing fine lines and wrinkles, and brightening dull skin. AHAs can make skin photosensitive, so make sure to wear sunscreen if you decide to incorporate it into your skincare routine.
Cosmopolitan recommends the following skincare products with AHAs:
1. First Aid Beauty FAB Skin Lab Resurfacing Liquid 10% AHA
2. Drunk Elephant T.L.C. Framboos Glycolic Resurfacing Night Serum
3. Murad Vitamin C Glycolic Brightening Serum
4. Ole Henriksen Invigorating Night Transformation Gel
5. L'Oréal Paris Revitalift 10% Pure Glycolic Acid Serum
Also read: Common Skincare Mistakes Dermatologists Always See

BHAs
You may already be familiar with salicylic acid. It's often found in skincare that targets acne and breakouts. Neutrogena's Oil-Free Acne Wash is an example. Anyway, BHAs are oil-soluble, allowing it to penetrate deeper into pores to eliminate excess oil and dead skin. BHAs are best for people who are prone to breakouts. Other benefits of BHAs include calming down redness and inflammation and decreasing oil secretion.
Some of the best products that are formulated with BHAs are:
1. Stridex Maximum Strength Daily Care Acne Pads
2. Cosrx BHA Blackhead Power Liquid
3. Paula's Choice BHA Liquid Exfoliant
4. Clinique Acne Solutions Clarifying Lotion
5. The Inkey List Beta Hydroxy Acid
6. Farmacy Deep Sweep 2% BHA Pore Cleaning Toner With Moringa and Papaya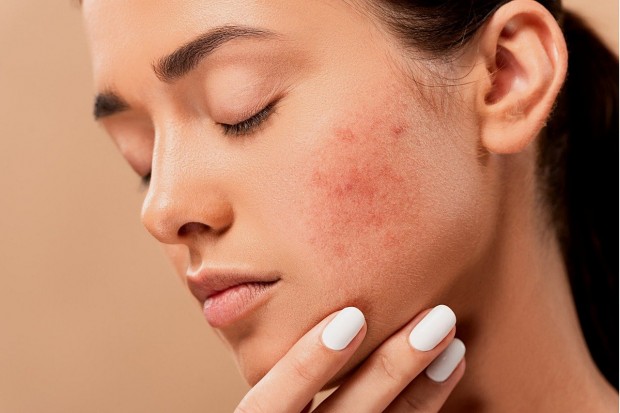 Can you use them together?
The answer is yes. Mixing these two acids is especially effective for fighting acne. Some products have already incorporated the two together. You can try The Ordinary AHA 30% + BHA 2% Peeling Solution, Drunk Elephant T.L.C. Sukari Babyfacial, Drunk Elephant T.L.C. Framboos Glycolic Night Serum, Dr. Dennis Gross Alpha Beta Extra Strength Daily Peel, and COSRX AHA/BHA Clarifying Treatment Toner.
If your skin is sensitive, it's best to get separate products and apply them at different times. You can use a BHA product in the day and leave the AHA product for evening use. You can also start using them on alternate days, especially if you're new to acids. If you are using a retinol product, consult with a dermatologist on the best way to continue. While some can tolerate using them altogether, there are also reports of sensitivity and irritation.
Related article: Skincare Shopping: What Dermatologists Are Telling You To Save or Splurge On
See Now: 100 Most Beautiful Women In The World
PHOTO GALLERIES
BEAUTY IDEAS
HOW TO