BEAUTY
Skincare Shopping: What Dermatologists Are Telling You To Save or Splurge On
Nov 20, 2020 09:06 AM EST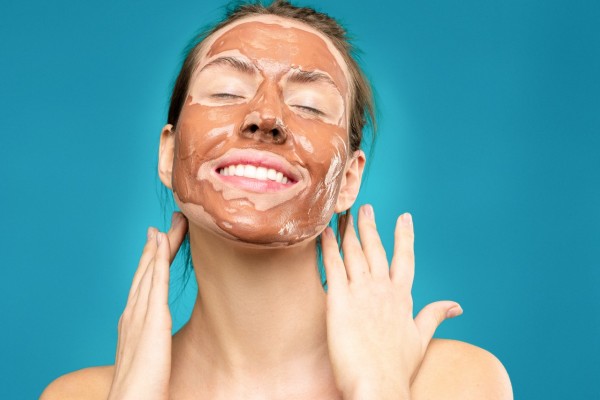 (Photo: Shiny Diamond / Pexels)
Some skincare products don't have to be expensive.
Quality and cost don't always go hand in hand. You can get a good daily moisturizer for $20 or less and spend more on acids and retinol. The key is knowing what ingredients to splurge on and what your skin type really needs. As cosmetic dermatologist Dr. David Colbert, M.D. reminds Cosmopolitan, "It doesn't have to be expensive to be good." Colbert and other skin experts break down skincare products into two categories: Save and Splurge.
Save
Cleanser
If you have normal skin and do not have a lot of issues, save on your cleanser. Cosmopolitan recommends Neutrogena Ultra Gentle Hydrating Cleanser. Mona Gohara, MD, a board-certified dermatologist uses Dove Beauty Bar on her face and body daily. For skin that's prone to breakouts and easily irritated, you can spend a little more but there are still a lot of options that won't break the bank. Seventeen suggests La Roche-Posay Effaclar Medicated Gel Cleanser and Aveeno Clear Complexion Foaming Cleanser. Both are less than $15.
Moisturizer
If you have oily skin, you can skip moisturizer entirely and go straight to your sunscreen. If you need extra hydration, Colbert says that an inexpensive moisturizer is perfectly okay for daily use. Allure considers CeraVe Moisturizing Cream as a good bargain as it only costs about $19 for a 16-ounce jar. For sensitive skin, Allure also likes Cetaphil Daily Hydrating Lotion with its soothing ingredients of hyaluronic acid and glycerin. A good twofer is La Roche-Posay Toleriane Double Repair Moisturizer UV as it's already formulated with broad spectrum SPF 30.
Lip Balm
We often neglect protecting our lips and we should because they do not have oil glands that produce natural moisture like the rest of our skin. For a good lip balm, just look for one with Vitamin E. Cosmo recommends Maybelline Baby Lips lip balm.
Also read: Causes of Chapped Lips (And How to Prevent Them)
Masks
With masks, what counts are the ingredients. Joanna Vargas, a celebrity facialist and salon owner says look for masks that have kaolin clay, arnica and yogurt. The first is good for clearing out impurities, the second has anti-inflammatory properties and the last ingredient calms the skin. A cult favorite is Aztec Secret Indian Healing Clay which Riverdale actress Lili Reinhart uses. Another pick from Elle is Innisfree Super Volcanic Clusters Pore Clearing Clay Mousse Mask.
Body Lotion
While some body lotions are luxurious and costly, daily body lotions don't have to be. Allure's top budget finds are Dove Whipped Body Cream, Nivea Intense Healing Body Lotion and Olay Body Milk.
Splurge
Serum
Serums have high concentrations of ingredients and their molecular composition is different than regular creams to penetrate the skin deeper. The extra cost also depends on your skin's needs. You may have dehydrated skin, acne-prone skin, aging skin and so on. Cosmo UK stands by L'Oréal Paris Revitalift Filler Hyaluronic Acid Anti-Wrinkle Serum, La Roche-Posay Retinol B3 Serum and SkinCeuticals Blemish and Age Defense Corrective Serum for mature skin. It recommends The Ordinary Niacinamide 10% + Zinc 1% for oily and blemish-prone skin and Evolve Organic Beauty Hyaluronic Serum 200 for dehydrated skin.
Chemical Exfoliator
While reliable physical scrubs like Biore Pore Unclogging Scrub and St. Ives Apricot Scrub will take care of dead skin cells on the surface of your skin, chemical exfoliants dissolve buildup that's deep-seated in your pores. Look for ones with glycolic acid and lactic acid to keep your pores clean. Try First Aid Beauty Facial Radiance Pads which has both ingredients.
Related article: Exfoliate Your Way Into Glowing Winter Skin