Nov 16, 2020 05:32 AM EST
(Photo : Shiny Diamond / Pexels) Dry and chapped lips? Stay hydrated and say goodbye to chapped lips forever.

(Photo : Burst / Pexels) You can never have enough lip balm!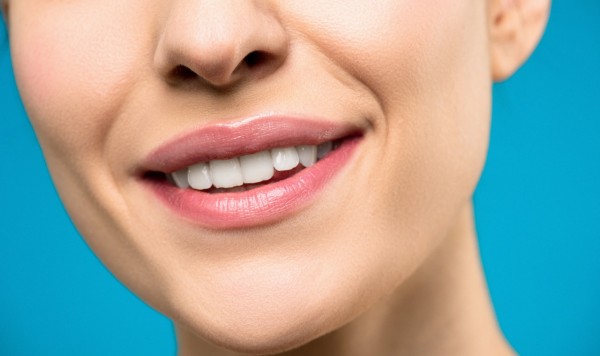 As temperatures drop during the fall and winter seasons, the loss of moisture in the air affects our skin. While we usually do not forget to slather on moisturizer, we often neglect our lips and they start to get dry, itchy, and then crack. Unlike the face, our lips lack the oil glands to provide natural moisture and are sensitive to the environment, makeup, and pollution. Joshua Zeichner, dermatologist and director of cosmetic and clinical research in Mount Sinai Hospital in New York City, tells Allure that "All of these factors can dry out the skin barrier, leading to irritation, inflammation, and flaking."
Chapped lips can also be caused by irritation and allergic reactions from products called contact cheilitis. These can be from lipstick pigments, fragrances, and flavoring agents in food. Patients that use topical acne medications can also include a small part of the lips when applying them. If you have acne near your lips, apply a protective barrier on lips, like petroleum jelly, before you apply medication.
According to Women's Health Magazine, here are other factors that can contribute to chapped lips:
Actinic Cheilitis
Dr. Adam Friedman tells WH that with actinic cheilitis, "the skin has been damaged from chronic sun exposure so much so that it can't repair itself." These long-term sun damage can lead to skin cancer. Look out for dryness and scaly patches or plaques, typically on the lower lip. If this is becoming very common, consult a doctor as soon as possible.
Yeast Overgrowth
Common in people with overbites or those who drool in their sleep, a yeast overgrowth and in turn, a yeast infection, leads to dry, flaky skin around the mouth. Consult a dermatologist so you can be prescribed with anti-fungal medication.
Vitamin Deficiency
Angry, red, dry, and cracked lips can also be the result of various vitamin B deficiencies. You can go through a blood test to determine which vitamin you lack in your body so you can be prescribed with the necessary supplements or dietary adjustments.
Also read: Must-Have Lip Balms for Chapped-Free Lips in Autumn and Winter
Prevention
For quick fixes of low-key issues like dehydrated lips and sunburn, Dr. Friedman suggests dampening lips with water (do not lick them!) and applying a lip product with paraffin wax. "I personally like the little tins that have paraffin wax, because it allows you to scoop out even more and really just go to town with this," he adds. You can try Carmex Classic Lip Balm. For daily use, WH thinks you can't go wrong with Classic Chapstick while Cosmo likes Eos Super Soft Shea Lip Balm in Honey Apple, Fresh Sugar Lip Caramel Hydrating Balm and Aquaphor Lip Repair Stick.
Lip balms with SPF are also a must for sun worshippers. WH recommends Aquaphor Lip Protectant With SPF 30 and CeraVe Healing Lip Balm With SPF 30. Allure is a fan of Shiseido Sun Protection Lip Treatment SPF 35, Coola Liplux SPF 30 Organic Lip Sunscreen and Sun Bum SPF 30 Mineral Lip Balm.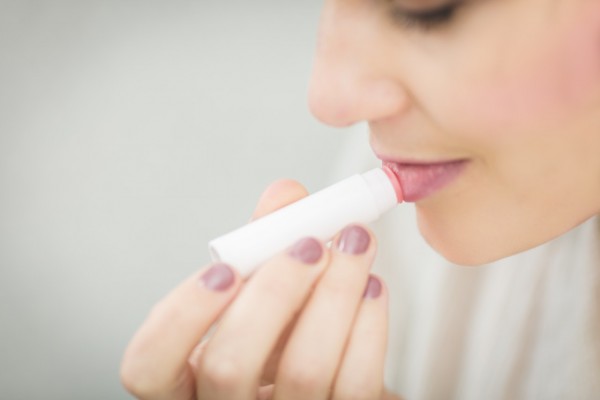 You should also slather on a thick moisturizing lip balm before bed, especially those who breathe through their mouths during sleep. Allure's top picks are Milk Makeup Melatonin Overnight Lip Mask, Nuxe Paris Reve De Miel Ultra Nourishing Lip Balm, Laneige Lip Sleeping Mask and Klavuu Nourishing Care Lip Sleeping Pack.
Make sure you stay hydrated and drink lots of water. Dr. Friedman also suggests sleeping with a humidifier next to your bed to introduce more moisture into the air while sleeping.
Related article: Top Winter Makeup Trends For 2020: No to Doom and Gloom
See Now: 100 Most Beautiful Women In The World
PHOTO GALLERIES
BEAUTY IDEAS
HOW TO