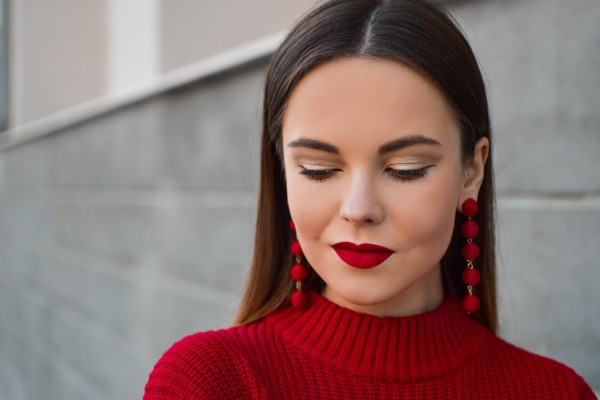 (Photo: Tamara Bellis / Unsplash)
Vampy lips, graphic liners and glowing skin. Here are the top makeup trends for Winter 2020.
Winters are for cozy nights in, warm fires and hot chocolate, and for beauty junkies in the time of Covid-19, maybe sitting in front of the mirror and finding ways to use up all your makeup? Since the lockdown, many people have been staying indoors and when it's necessary to go out, we cover half our faces with a mask and there's no way to rock a fierce lip. TikTok has become a venue for makeup trends and experiments since makeup junkies have been deprived of opportunities to show off new looks anywhere else.
Winter is the perfect time to play since it's cool enough for makeup to stay in place without the summer heat melting it all off. Here are the hottest makeup trends for winter this year.
60s-inspired Eyeliner
Thanks to Ariana Grande's throwback makeup looks in her latest music video, Positions, bold eyeliner is back with a vengeance. Stretch your eyeliner way past your waterline and then draw a line back up your creases, too. To update this look, fill the void with bright metallic eyeshadow. To draw precise lines, Marie Clare recommends Bobbi Brown's Long-wear Gel Eyeliner.
Dewy Skin