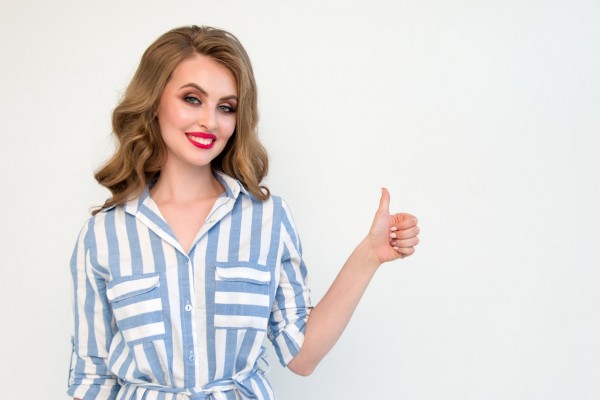 From viral dance videos, lip-syncing skits, satisfying soap carving and makeup hacks, TikTok has been the balm to every bored soul stuck indoors as Covid-19 rages on. While the first three needs no explanation and are just plain fun, the last one is a thing of trial and error. Some beauty tips and tricks on TikTok are disasters waiting to happen, but once in a while, a good hack comes through.
Cosmopolitan contributor Brooke Shunatona scoured TikTok and picked out the following makeup hacks that she has tested and proven successful.
Foundation Hack
This layering trick is for getting that full-coverage look or have a super-matte finish.
Step one: Wash your face and apply moisturizer. For oily skin, a light gel moisturizer is your best bet.
Step two: Apply setting powder all over your face. Focus on your T-zone since that area tends to get oily as time passes. A good choice for oily skin is Tarte Smooth Operator Amazonian Clay Finishing Powder. If you have sensitive skin and area worried about layering products, try Cover FX Perfect Setting Powder for this first layer.
Step three: Trust this weird process and lock your first layer with setting spray. Try E.L.F. Cosmetics Illuminating Mist & Set for normal skin, NYX Professional Makeup Matte Finish Makeup Setting Spray for oily skin and CoverFX High Performance Setting Spray for sensitive skin.
Step four: Those first few steps were done to achieve an oil-absorbing buffer on your skin. The fourth step is to apply primer. Basically, pretend as if you're doing your usual foundation routine. If you don't use a makeup primer (which is highly recommended!), start with drugstore bets Nyx Studio Perfect Primer or Rimmel Stay Matte Primer.
Step five: Apply your favorite foundation with a brush or sponge and blend as usual. You'll be amazed by how flawless your foundation will look.
Verdict: Teen Vogue Editorial Assistant Aisa Milia Ware likes this hack, while Shunatona concedes that this hack is best for oily skin.
Concealer Placement
This trick is meant to create the illusion of lifted eyes and banish signs of fatigue.
Step one: Apply concealer under the inner corners of your eyes and against the side of the nose. Then on the outer corners, apply in an upward motion towards the tip of your eyebrow in a diagonal line. Essentially, you're creating a V-shape without the bottom half.
Step two: Blend concealer in upward motions to achieve that lifted effect.
Verdict: Shunatona says that while it did give her face a lifted look, it did not conceal her dark undereye circles. Best for those who had a good night's sleep.
Also read: Under Eye 'Bags' or Festoons? Top Physician Explains Why You Should Know the Difference
Soap Brows
This hack is for getting fuller-looking eyebrows using a bar of soap.
Step one: Dampen a clean spoolie brush with some facial mist or clean water. The key word is damp, not wet. Less moisture means creating a thicker paste with the soap.
Step two: Rub the damp bristles against the soap and apply the soap residue on your eyebrows. Use that spoolie to achieve the brow shape you want and allow your eyebrows to dry.
Step three: Fill in sparse areas with a brow pencil.
Verdict: Shunatona says this hack works one hundred percent and this may be her new favorite way to set her brows. It's best to use new soap for this hack. Try Neutrogena Original Fragrance-Free Facial Cleansing Bar.
Pimple Coverage
This hack uses a blob of concealer to hide zits and other blemishes.
Step one: Before applying foundation, apply full coverage concealer that perfectly matches your skin tone. Make sure to cover all signs of redness then wait for it to dry.
Step two: Apply a thin layer of foundation but don't over-blend. You'll only disturb the hardened patch of concealer underneath.
Verdict: Shunatona says this works like a charm and is the only concealer hack she always goes back to.
Related article: Ace That Face! The Best Zoom Makeup Tips from Celebrity Makeup Artists