Nov 10, 2020 11:17 AM EST
(Photo : Frazer Harrison/Getty Images) Kylie Jenner entices fans with a provocative photo as she launches a new bath line.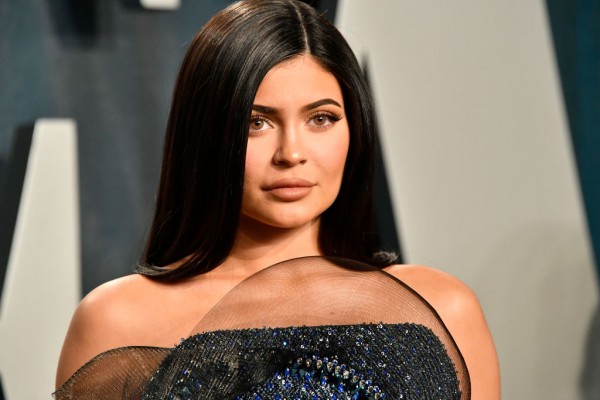 Kylie Jenner debuted her million-dollar makeup company Kylie Cosmetics in November 2015 and Kylie Skin in May 2019. These beauty and skincare ventures have made the youngest member of the Kardashian-Jenner clan a billionaire by the age of 21.
An expert on social media marketing, Kylie Jenner lounges seductively in a bathtub full of pink roses to launch her new rose-themed bath collection. With a whopping 200 million followers on Instagram, this photo did not go unnoticed.
The new bath collection, which drops in a couple of days, includes a rose bubble bath, rose bath salts, rose body scrub and two scented candles - Tahitian Coconut and Vanilla and Gardenia Garden. The full Rose Bath Collection Bundle will retail at $136. There's also a Trio Bundle featuring the Rose Bubble Bath, Rose Body Scrub and Rose Bath Salts that will go for $80. The candle duo will cost you $56. All products will be sold separately, as well, and prices will range from $26 to $28. All products are cruelty free, gluten free, vegan, and free from parabens and sulfates. The entire bath collection will be available online at kylieskin.com by 9am PST on November 12.
Also read: Kylie Jenner's Skincare Secrets Revealed: Celebrity How To
Everything's Coming Up Roses
What's with the rose theme, you ask? Roses are antimicrobial, aromatherapeutic, antioxidant and anti-inflammatory thus making them an ideal skincare ingredient. While waiting for Kylie's bath line to drop, you may want to check out other rose-infused skincare products already out in the market.
For people with rosacea and eczema, roses can be soothing and calming. They also combat bacteria so for those who are prone to breakouts and blemishes, having roses as an active ingredient in skincare can be beneficial. Try Fresh Rose Cleansing Foam for a gentle facial wash.
You may have also heard of rose water as a natural astringent. Steer clear of those harsh, alcohol-based toners. Try rose water instead. For blemished skin, try Thayers Witch Hazel Alcohol-Free Facial Mist Toner with Aloe Vera Formula in Rose Petal. Mario Badescu's Facial Spray with Aloe, Herbs and Rosewater is considered a cult favorite for sensitive and acne-prone skin. For oily skin, go for Lancôme Rose Milk Re-Hydrating Mist. Those with dry skin can try the Glossier Soothing Rose Water Spray. A good drugstore find is Pacifica Beauty Rose Water Hydro Mist.
Vitamin C serums are also in the rage these days. Roses are rich in Vitamin C so look for serums and moisturizers with rose as the star ingredient. Look for Boscia Rosehip Omega Face Oil to combat hyperpigmentation, wrinkles, and skin dryness. Another bestseller from Sephora is the Fresh Rose Deep Hydration Sleeping Mask. This mask offers a double dose of hydration with a rosewater gel on one side and a rose moisturizing mask on the other. Garnier SkinActive 3-in-1 Face Moisturizer With Rose Water is another drugstore steal.
Related article: Khloe Kardashian Shows Off Natural Hair Texture on KUWTK
See Now: 100 Most Beautiful Women In The World
PHOTO GALLERIES
BEAUTY IDEAS
HOW TO