Dec 04, 2020 04:41 AM EST
(Photo : asaitakeaway / Instagram) The ASAI limited edition poster. Profits will be donated to Doctors Without Borders, Black Minds Matter and other charitable institutions.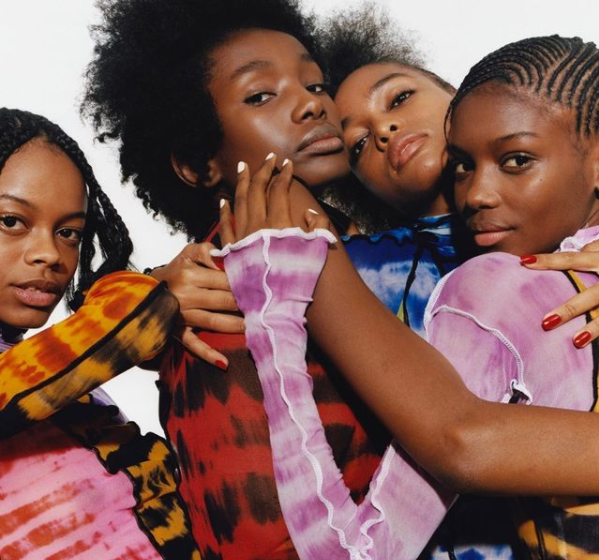 All industries have been deeply affected by Covid-19. This has resulted to reduced working hours, downsizing, job suspensions, or terminations. Everyone has had a change in circumstances, but adversity has a way of pushing people into doing good things for others. New apps have been developed to encourage volunteering, fundraising drives have taken over social media, and many other initiatives have been formed and launched.
Taking its cue from that are these fashion houses that are raising money for charity by donating profits from product sales, limited edition prints, clothing, and accessories.
ASAI
London-based brand ASAI is reproducing a dress made famous by Rihanna. For everyone who wishes to buy the "Hot Wok" mini dress, designer A Sai Ta will be splitting 100 percent off the profits between these three charities: Black Lives Matter, Solace Women's Aid, and The Voice of Domestic Workers. ASAI is also selling limited-edition posters featuring models wearing his trademark tie-dye "Hot Wok" print. The profits from those sales will be divided among AQEM, Doctors Without Borders, Black Minds Matter, and Jompeame.
Balenciaga
Since 2018, Balenciaga has been producing t-shirts, sweatshirts, fanny pack and baseball caps bearing the logo of Balenciaga and the World Food Programme. Ten percent of the profits go to WFP, which is the world's biggest humanitarian initiative battling world hunger.
Chloé
French luxury brand Chloé has collaborated with actresses Katie Holmes and Lucy Boynton to raise awareness for Girls Forward, a global initiative with UNICEF. Chloé launched a range of products, including accessories and the "Girls Forward" t-shirt, and 100 percent of the profits will go to UNICEF.
Also read: Christmas Shopping 2020: The Best Beauty Gifts Under $50
DREST
DREST, a fashion gaming app for adults, has recruited supermodels Irina Shayk, Natalia Vodianova, Precious Lee, Imaan Hammam, and Candice Huffine to pose as avatars and play dress up with app subscribers. You can buy the pieces from the game's challenges, too. DREST has pledged to match 50 percent of each model's revenue from the game and would donate it to its chosen charities. That's five models and five charities that you can support.
Kurt Geiger
Kurt Geiger, a retailer of luxury footwear and accessories, has collaborated with the artist Anthony Burrill to launch a canvas tote bag featuring Burrill's colorful "WE ARE ONE" print. One hundered percent of the profits from the tote bag is going to the NHS. Take advantage of the signed editions from the artist.
Michael Kors
In response to the Covid-19 pandemic, designer Michael Kors released a special edition of his LOVE t-shirt to support the World Food Programme (WFP). One hundred percent of the profits will go to WFP's relief efforts to provide nutritious food for kids in school or those studying at home amidst the pandemic.
RIXO
RIXO is donating 50 percent of the profits made from its "Stay at Home" t-shirts. The shirts feature hand-painted motifs and are available in pink and white. The profits from the white shirt will go to the NHS Charities' COVID-19 Urgent Appeal, while the profits from the pink shirt will go to the Carers Trust.
Theory
Theory, known for their classic and tailored work apparel, has joined forces with Girl-Up, a United Nations Foundation leadership initiative. Girl-Up equips girls with resources that allow them to reach for their full potential and build a better life. Theory and Girl-Up have designed and launched the Theory x Girl-Up unisex tee (in black and white). A percentage of the sales with be donated to the initiative. It's now available for pre-order, and it will be in stores on December 12.
Related Article: Christmas Shopping 2020: Gifts That Guys Will Actually Want To Use
See Now: 100 Most Beautiful Women In The World
PHOTO GALLERIES
BEAUTY IDEAS
HOW TO