BEAUTY
Perfect Summer Hair How-To
Jun 25, 2021 02:08 AM EDT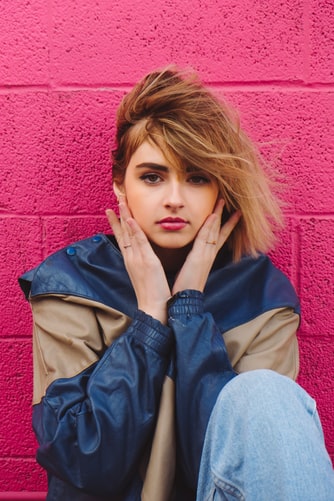 (Photo : Unsplash)
Ah, Summer, so many things to love about the season - the warmer weather, the vacations, the seasonal fruit. Suppose you ask a lot of people, though, one thing they certainly do not love about summer - their hair! Maybe you were blessed by the hair gods, and your tresses love the extra humidity. Perhaps you've even spent money on products to give you "beach waves" and "beach texture" during the off-season; well, lucky you! But a lot of us aren't blessed with that kind of texture, and this type of weather leaves us with a massive amount of frizz and unruly hair, which can really take a toll on your confidence when you're trying to look your beachy best. So, here's a list of a few things you can do to keep your locks looking lux all summer long.
Moisture Maven
First things first, that frizz won't stand a chance if you're moisturizing your hair appropriately. This looks different for everyone, but there are some basics. You want to be utilizing a rich moisturizing hair mask at least once a week. You'll leave this on for about five minutes, so it's best to use it on days you're going to be exfoliating and shaving during your shower. If you're feeling ambitious, take a cleaning sponge in the shower with you and just give your shower a deep clean while the mask sets, all that's important is that you're doing the weekly mask. If your hair is particularly dry or greying, twice a week is a better bet. You also want to make sure you're using a moisturizing and repairing conditioner after the mask and rinse that out. Applying a leave-in treatment afterward isn't a bad idea and make sure to apply an argan or Moroccan oil after your hair has dried.
Invest in the Right Tools
In general, using heat on your hair isn't ideal, but for some of us, it's a necessity. When you're shopping for hair tools, make sure you're investing in pieces with high ratings and robust performance. It's easy to want to cut corners and go with a less expensive brand, but your hair is literally the crown you wear every day, so investing in quality tools is paramount. Not to mention, they end up saving you money in the long run because you're less likely to need to replace them often.
DIY It
It doesn't take long to go down rabbit holes on Tiktok, Instagram, or Youtube to find a ton of tried and true homemade ways to keep your hair healthy. From using dryer sheets to tame frizz to making your own all-natural hair products. Whether your hair is stick straight, curly, fine, or thick, there are plenty of people out there with the exact same hair type as you ready to lend their expertise - for free. So please take advantage of this modern era we're living in and watch some tutorials.
Master Messy Styles
With the wind whipping around while we're riding bicycles, roller skating, surfing, or traveling in a convertible, our hair can take a literal beating from the wind during the summer months. That's why it's a great idea to learn how to work with tousled tresses. If you didn't learn how to french braid as a child, now's the time to learn; master the messy bun. Utilize accessories like headbands and oversized scrunchies to take a messy mop to chic in seconds. And remember - bobby pins are your new summertime bestie.
Brush Business
It's essential to be smart about how and when you brush your hair during the summer months. If you have curly or textured hair, you don't want to brush your hair too much in general, as this will boost frizz and could even cause breakage. And, no matter your hair type, you want to brush or comb through your hair only when it's damp. It's also a good idea to learn what kind of brush you should be using for your hair type because not all brushes are created equal when it comes to different textures.
If you take nothing else away from reading this, though, it's to maintain moisture in your hair during the summer. So, use ultra-moisturizing products and use them often. If you have thicker or curly hair, reduce the number of times that you wash your hair (think once a week) to make sure you're maintaining good moisture levels and keep you looking your best.