HOW TO
Making Personalized Gifts with Custom Prints: A Step-by-Step Guide
Feb 09, 2023 10:18 AM EST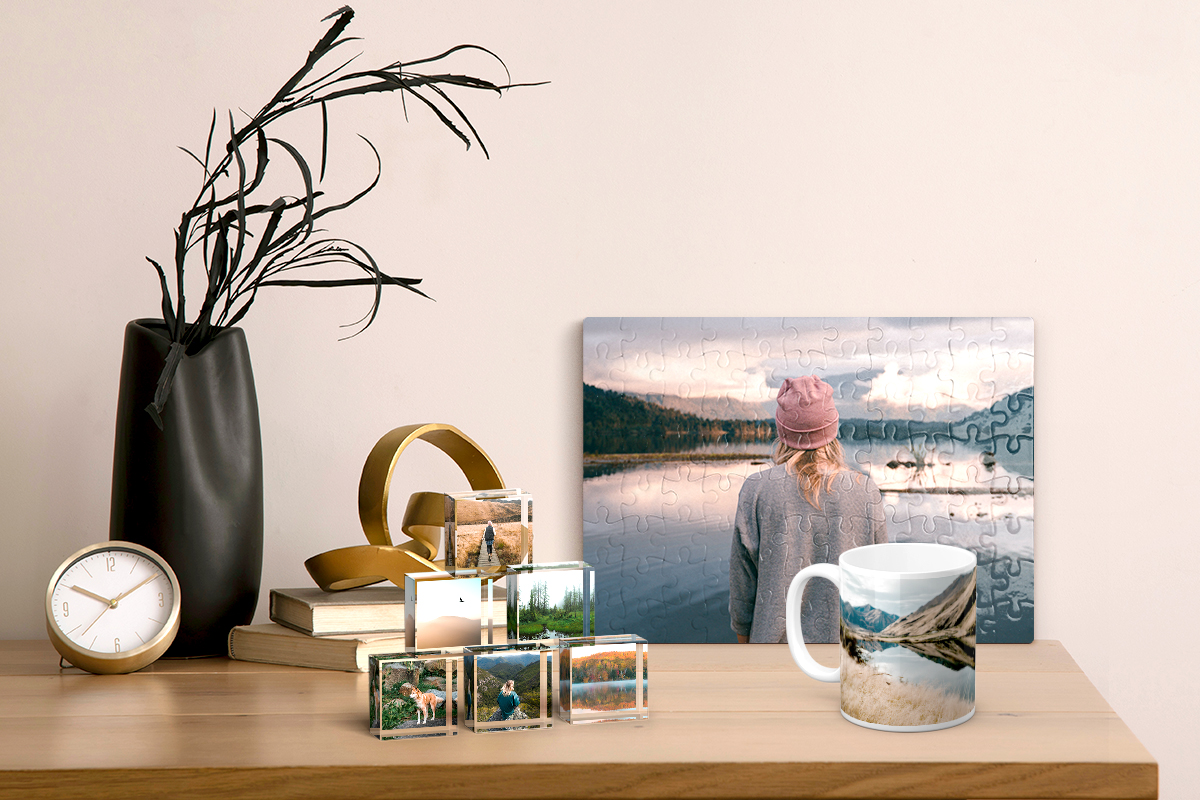 Credit : CANVASDISCOUNT
"Oh no... what do I do with this?" We've all been there, receiving a gift that didn't quite live up to expectations. In a world full of impersonal and generic gifts, personalizing them can make a really big difference (and guarantee you an invitation to the next birthday party!).
Personalization shows that the giver put thought and effort into the gift and didn't just buy a random trinket on the go. Personalized gifts are not only thoughtful but also meaningful - whether it's for a special occasion, holiday, or just to show someone you care, giving a personalized gift is a great way to express your feelings. So where do you start with personalized gifts? Let's take a closer look at the niche of personalized gifts and find out how to use gift personalization to the biggest advantage!
What Are Personalized Gift Types?
Personalized gifts come in many different forms and types. Popular options include photo albums, photo frames, mugs, t-shirts, jewelry, key chains. One of the most loved and appreciated gifts are photo canvas prints and other custom print formats - photo reproductions that capture special moments and memories and make them last forever.
How to Use Photo Prints for Gifting
When giving someone a personalized gift, the most important thing to consider is the recipient's preferences and interests. To give a truly special and unique gift, you must choose something that is tailored to the recipient's personality and style. After deciding on the type of personalized gift, you can start customizing it.
For photo prints, choose a photo that is meaningful to the recipient - think about their hobbies, interests, and most cherished memories. If you're having a hard time selecting the perfect photo, you can always ask the recipient for advice - It might ruin the surprise a bit, but it'll guarantee they absolutely love their present.
If you don't feel comfortable disclosing what gift you have in mind, but don't have access to the recipient's photos, don't worry! Think about what kind of pictures they might enjoy, and you'll find plenty of copyright-free images online created by professional photographers, which can be printed in various formats. For example, you can find an amazing landscape shot for a hiking enthusiast, or an inspirational dancer's photo for someone who loves performing arts.
How to Find the Ideal Print Format and Photo for Every Recipient
Once you've chosen the perfect photo, you can start exploring different print formats. Popular choices include wall art, printed home textiles and accessories, or cute photo gifts (either purely aesthetical or with an added practical value).
Prints for wall art include canvas prints, framed photos, metal and acrylic prints or good old posters. Home textiles come as photo blankets, pillows, towels, rugs, tote bags, whereas photo gifts are available as photo mugs, mousepads, acrylic blocks, etc. Each of these formats has its own unique features and characteristics, so you'll have to decide which one is the best for the recipient.
How to Customize Prints to Make Them Unique
These days, print customization goes well beyond the choice of printing medium and size of the reproduction. You can add custom text to almost any print format - consider adding a name, quote or special message, depending on the occasion. Use all customization options available to create a truly one-of-a-kind keepsake that will be cherished for years to come.
Of course, it's essential to ensure that the customization options you choose reflect the tastes of the recipient; for instance, if you know that your partner isn't keen on love poetry, then adding a poem to your wedding canvas print may not be the best option.
You'll Need a Reliable Printing Provider
When it comes to creating personalized gifts, quality is key. That's why it's important to choose a reliable printing provider. CANVASDISCOUNT.com is a great choice for all your printing needs. They offer high-quality canvas prints at an affordable price, as well as a wide range of other products, such as framed photos, metal prints, photo blankets, acrylic photo blocks, printed mugs, and many more. Plus, they offer fast delivery and friendly prices - in fact, many of their products have the lowest price guarantee for the United States.
Final Words on Personalized Gifts
Giving presents is a great way to show your love and appreciation for those closest to you. Whether it's a big or small present, the beauty is in the thought and effort that went into selecting it. It's not just about the gift itself, it's about the sentiment behind it.
When you give something with your heart, it's sure to make the recipient feel special and put a smile on their face - and custom photo gifts, made uniquely for the recipient, are arguably one of the best gifts for just about any giftee and occasion. Try designing a custom print for your friend or family member and you can be sure that this gift won't be sitting collecting dust in the attic!