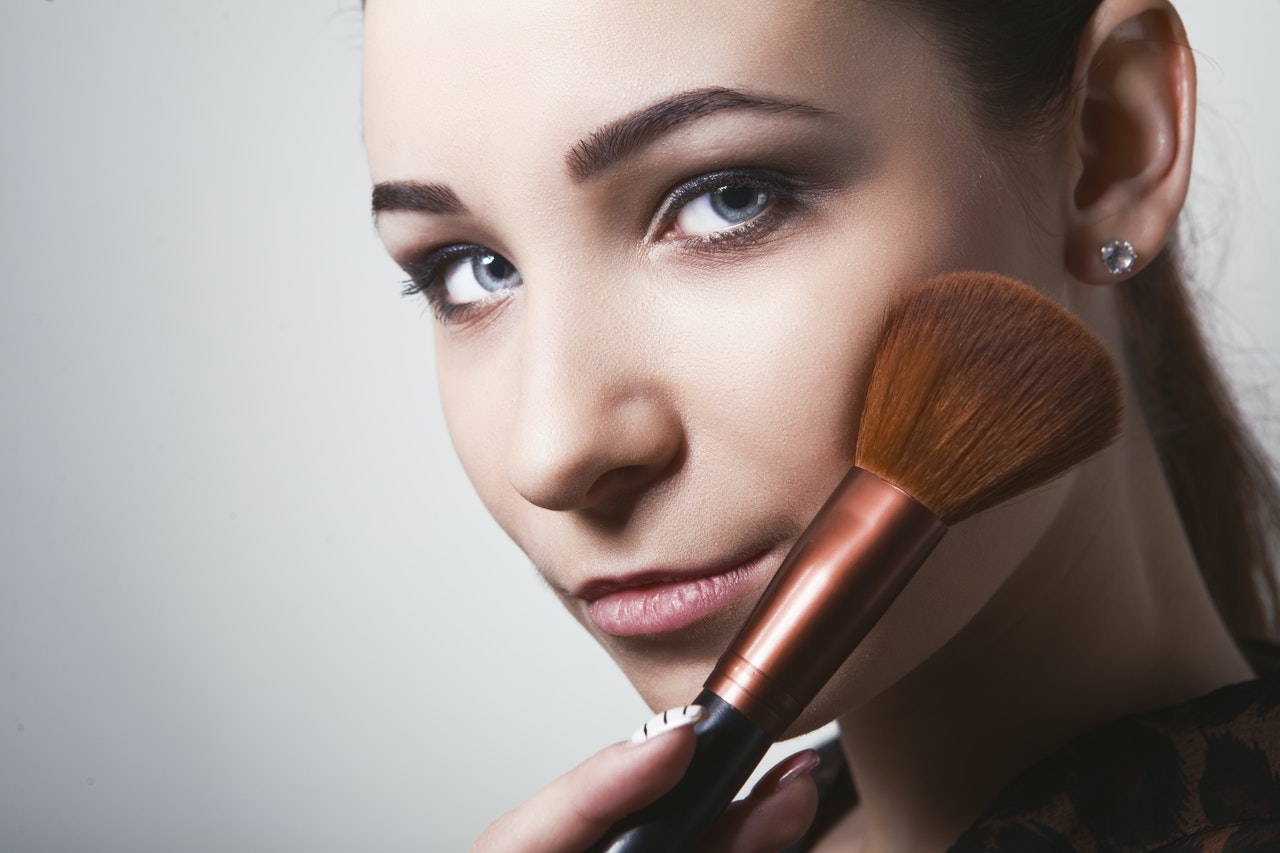 Credit : Aleks/Pexels
While the '80s trend of excessive blush is going viral on TikTok, most prefer a more natural-looking flush. Applying blush properly can be tricky, especially for the heavy-handed. Liquid formulas require quick blending, while powders require control. According to Mind Body Green, here's what to do if you've applied too much blush.
Tips for Overapplication of Blush
Buff away.
Celebrity makeup artist Mary Irwin tells Mind Body Green that the best way to fix "overapplication" is grabbing a clean fluffy brush and blend out the excess blush. That is, if you used a powder formula. Swirl your brush gently over the cheeks to diffuse the product evenly. The bristles will also help lift excess pigment away from your skin. Once you're satisfied, finish off your look with a setting powder or spray to help makeup last longer. Some of Cosmopolitan's top picks are Beauty Bakerie Spray Your Grace Setting Spray, Fenty Beauty What it Dew Makeup Refreshing Spray and Urban Decay All Nighter Setting Spray.
Use a BeautyBlender.
Most makeup junkies have a BeautyBlender in their makeup kit. Dampen the sponge and use gentle taps or bounces to blend blush properly. Using a BeautyBlender will prevent you from smudging your makeup base and starting all over again. This technique works best on powder formulas. If you don't have a BeautyBlender yet, consider their BioPure sponge. It's the clean and eco-friendly version of their iconic pink sponge.
Apply foundation or concealer over it.