BEAUTY
Professional Makeup Artists Reveal Their Best-Kept Secrets
Nov 27, 2020 10:46 AM EST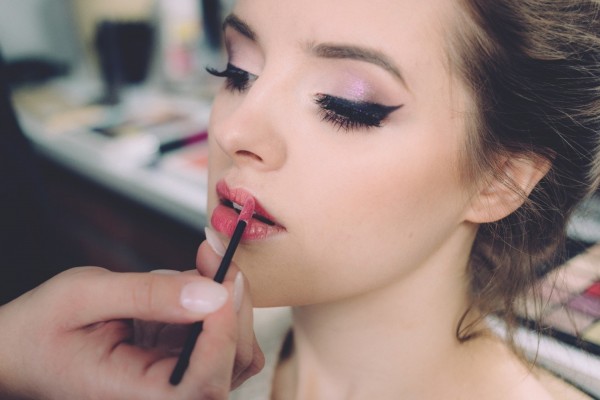 (Photo: freestocks.org / Pexels)
Seems that many of us have been applying foundation wrong. Learn makeup artists secrets and ace your looks.
It seems that many of us have been applying foundation wrong. Learn makeup artists' secrets and ace your looks.
With all the makeup that's available out there, the possibilities are endless. While everyone is free to be as minimalist or as crazy as they can, makeup artists point out key mistakes that you can avoid to shine as brightly as Rihanna's diamond. We've rounded up some important do's and don'ts from top makeup artists, as well as their favorite products to work with.
Face
Choose the right shade of foundation and concealer
Foundation is there to give you flawless coverage and not to create a distinction between your face and neck. Make sure to match the shade to your skin tone, and if your options are limited, it's better to go a shade darker than a shade lighter. To get the right concealer for your undereye area, find one that's only one to two shades lighter than your skin. For the rest of the face, make sure it matches your foundation exactly. Brands with the most inclusive foundation lines are Fenty Beauty, Uoma Beauty, Il Makiage, Jouer Cosmetics, Tarte, Estée Lauder, Clinique, MAC, and Morphe. For concealer, look to Fenty Beauty, IT Cosmetics, Tarte, L.A. Girl, Nyx, CoverFX, Smashbox, NARS, MAC, Clinique, and L'Oréal Paris.
Apply blush before foundation
Veteran makeup artist James Vincent and Pixi by Petra founder Petra Strand suggests putting blush underneath the foundation to have a healthy and natural glow. When you layer a gel formula under a powder blush or bronzer, it will last for hours longer. Cosmopolitan recommends Glossier Cloud Paint, while makeup.com by L'oreal suggests Maybelline New York Cheek Heat Sheer Gel-Cream Blush and Pixi by Petra Sheer Cheek Gel.
Mix and Match
For a luminous effect, mix a gold or pearly white eyeshadow to your foundation, suggests Givenchy Beauty creative director Nicolas Degennes. To lighten up your full coverage foundation, simply add some moisturizer to it. To make the foundation thicker, mix in a bit of loose power.
Apply powder between primer and foundation
While a variation of this technique is circulating on TikTok, it has long been a secret of makeup artists to set the foundation properly and make it last longer. After applying a primer, dust a light coverage of translucent powder, then apply your foundation with a BeautyBlender. This iconic pink sponge can be spotted in every makeup artist's kit.
Also read: Makeup Primer: The Key To Achieving A Flawless Face
Eyes
Eyeshadow placement makes a huge difference
If your eyes are on the small side, steer away from dark eyeshadows; instead, apply a light color on the inner eye corner. You can then use a nude or white eye pencil on the inner rims of your eye. For your creases, start from the inner corner and blend upwards toward the starting point of your eyebrows. This will create the illusion of larger eyes.
Powder your lashes to make them thicker
When you don't have a primer handy, use translucent powder. After your first coat of mascara, dust your lashes with a light coating of powder. You will see notice the instant volume boost as soon as you apply your next coat of mascara.
Lips
Don't skip the lipliner
One thing that makeup artists notice is women rarely use lipliner. Lipliners help define the shape of your lips, makes the lipstick color pop, and keeps your lipstick in place. It can also help you fake fuller-looking lips. Match a lipliner to your favorite shade and line just beyond your natural shape. You can also fill in your lips with liner and apply lipstick over it to make it last longer.
How to pick the right shade
Everyone feels icky about lipstick testers. Kerry Cole, style director of Becca Cosmetics, says that rather than the back of your hand, test lipstick on the inside of your fingertip since our finger pads are the nearest to our lip color. Maggie Ford Danielson, Chief Beauty Ambassador of Benefit Cosmetics, has a different technique. She says, pull your bottom lip down and make your choices based on the color of your inner lip. Go lighter or darker but stay along the same color tone.
Related article: Ace That Face! The Best Zoom Makeup Tips from Celebrity Makeup Artists