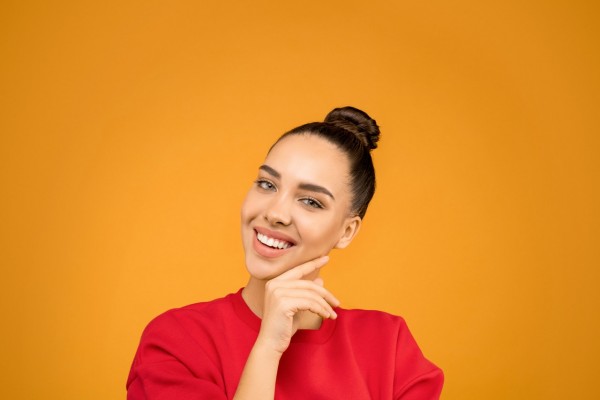 (Photo: Sound On / Pexels)
Streaky foundation? Patchy eyeshadow and lipstick? Use a makeup primer to achieve a flawless look!
Working from home doesn't mean slacking off in the makeup game. In this age of Zoom conferences, you still have to put your best face forward. While some are blessed with flawless skin and can get away with some mascara, a hint of blush and a bold lip, the rest of us have issues to conceal. Dark undereye spots, large pores, oily skin, fine lines and blemishes are the usual suspects. The answer to all this? According to the experts, it's finding the right makeup primer.
Celebrity makeup artist, Jamie Greenburg, tells Good Housekeeping that primer "creates a smooth canvas for your makeup. It also keeps your makeup in place, keeps it from moving, [and] can keep it matte or luminous." Primers come in different formulas - gel, cream or liquid. The trick is putting it on before anything else to create the illusion of smooth skin since it fills in your creases, lines and pores. It blurs imperfections and evens out skin texture so anything you layer on top goes on evenly and sticks to your skin better.
With different formulas also come different types of primer. There are primers for the eyelids, eyelashes, lips, face. There are also hydrating primers for dry skin, mattifying primers for oily skin and tone-correcting primers to banish redness, dullness, or hyperpigmentation. Mainly, you have to choose between a silicone-based or water-based primer.