Oct 18, 2020 04:11 AM EDT
Nose Hair Trimmers: Best Products and Reviews in 2020(Photo : engin akyurt on Unsplash)
Nose hair trimmers are essential grooming tools that help in shaving unwanted nasal hairs. The presence of nasal hair is normal, but as we age the hormones inside our body may change. Body hormonal change may result in too thick, coarse, and long hair growth in the nasal area.
The nasal hair may not look attractive and brings discomfort to others. If you need to remove these annoying nasal hair, never consider using tweezers or scissors. Sharp objects in your sensitive nostrils may cause harm and danger.
Use only the right nose and ear hair trimmers with the power to take out nasal hair properly and keep you safe. Check out the nose hair trimmer tools on our list with product descriptions and reviews.
See also: How to Curl Short Hair: Home Tutorial Guide
Nose hair trimming tools
Panasonic ER-GN30-K Nose Ear Hair Trimmer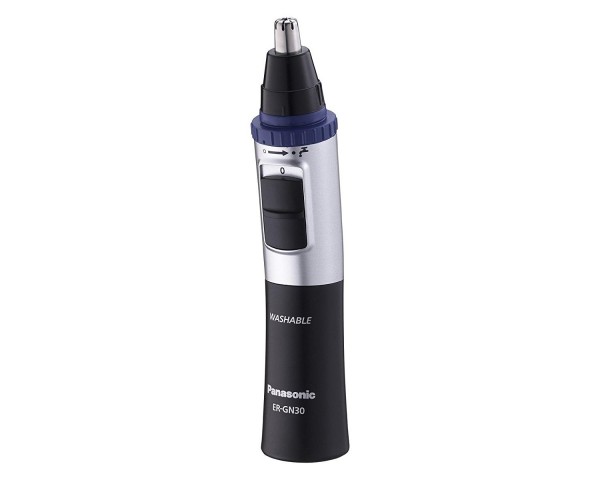 The ER-GN30-K product has a lightweight and smart ergonomic design. The product removes hair efficiently without causing any pain or discomfort.
The ER-GN30-K tool has a curved shape that lets you hold the shaver in your hand without dropping it. The tool design can reach the tiny and narrow regions on your nose and ears where hairs are sticking out.
Panasonic ER-GN30-K is designed to cut on all nasal hair with a special dual-edge blade. The blades use in ER-GN30-K are hypoallergenic, meaning they will cut the hair without causing any irritations.
Men and women with sensitive skin may choose ER-GN30-K to reduce any allergic reactions and skin irritations.
Pros ER-GN30-K Nose Ear and Hair Trimmer
Cons ER-GN30-K Nose and Ear Hair Trimmer
Panasonic ER-430-K Ear and Nose Trimmer with Vacuum Cleaning System - Best Vacuum Cleaner Trimmer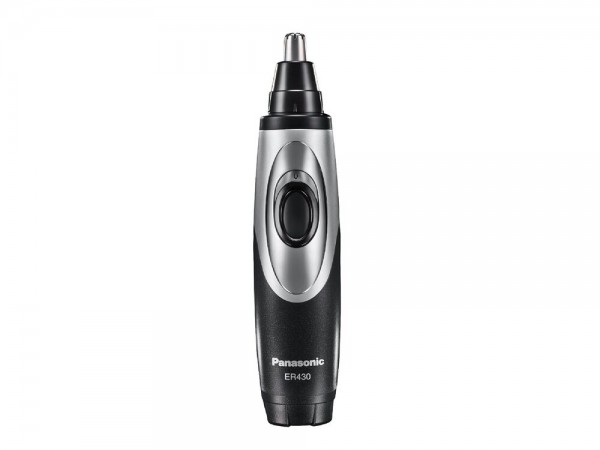 The ER-430-K is a light and compact nose hair trimmer. The product is convenient to use for home and travel needs. The ER-430-K has an in-built vacuum that collects hair trimmings on your nose and ears when in use.
Panasonic ER-430-K ear and nose trimmer has dual-edged stainless steel blades that maximize cutting power. The blades are hypoallergenic and avoid any skin irritation when in use.
Pros ER-430-K Ear and Nose Trimmer
Hassle-free shaving

Lightweight and compact

Wet and dry use

Dual-edge blades
Cons ER-430-K Ear and Nose Trimmer
Groom Mate Platinum XL - Best Manual Trimmer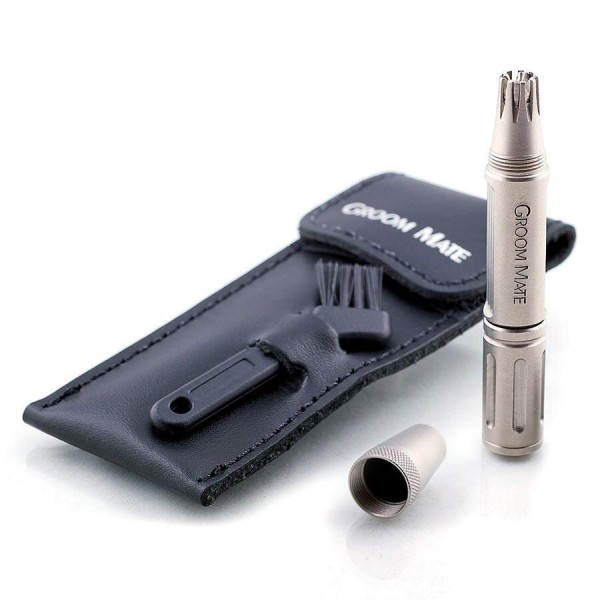 Platinum XL is powered manually with stainless steel parts and durable with proper care. The product weighs 1.4 ounces with a modest length of 2.5 inches, which is easy to handle.
The Platinum XL blades offer a pain-free sensation with an ultra-sharp edge trimmer. Platinum XL is easy to clean and maintain its durability. Use an old toothbrush to initiate deep clean by opening its screw on the sides.
Pros Groom Mate Platinum XL
Cons Groom Mate Platinum XL
Philips Norelco Nose Trimmer 5100 (NT9130/40)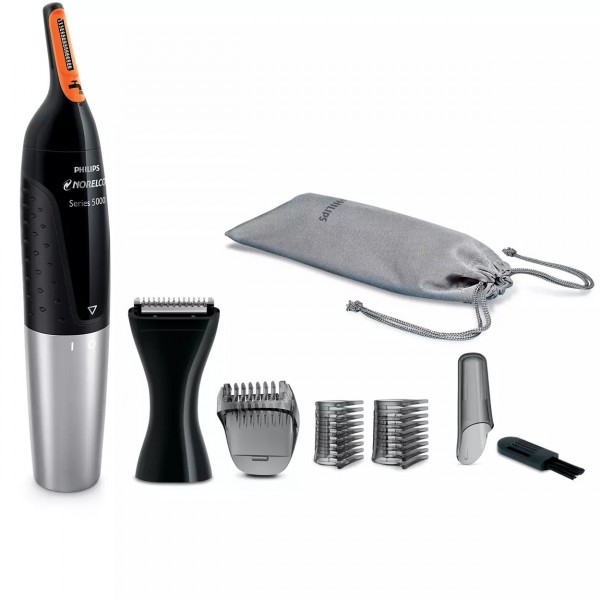 The Philips Norelco Nose Trimmer 5100 is the best affordable trimmer in the market. The Norelco Nose trimmer 5100 has many functions with additional attachments like combs and trimmer heads.
The product trimmer is suitable for people with delicate skin as it prevents pulling and tugging of hair when in use. The tool is easy to use and clean; use running water to take hair and dirt.
Pros Philips Norelco Nose Trimmer 5100
Cons Philips Norelco Nose Trimmer 5100

See also: How to Get Rid of Eye Bags: Best Easy Routine at Home
See Now: 100 Most Beautiful Women In The World
PHOTO GALLERIES
BEAUTY IDEAS
HOW TO