BEAUTY
Paula's Choice Heads on to Sephora
Feb 16, 2021 10:30 PM EST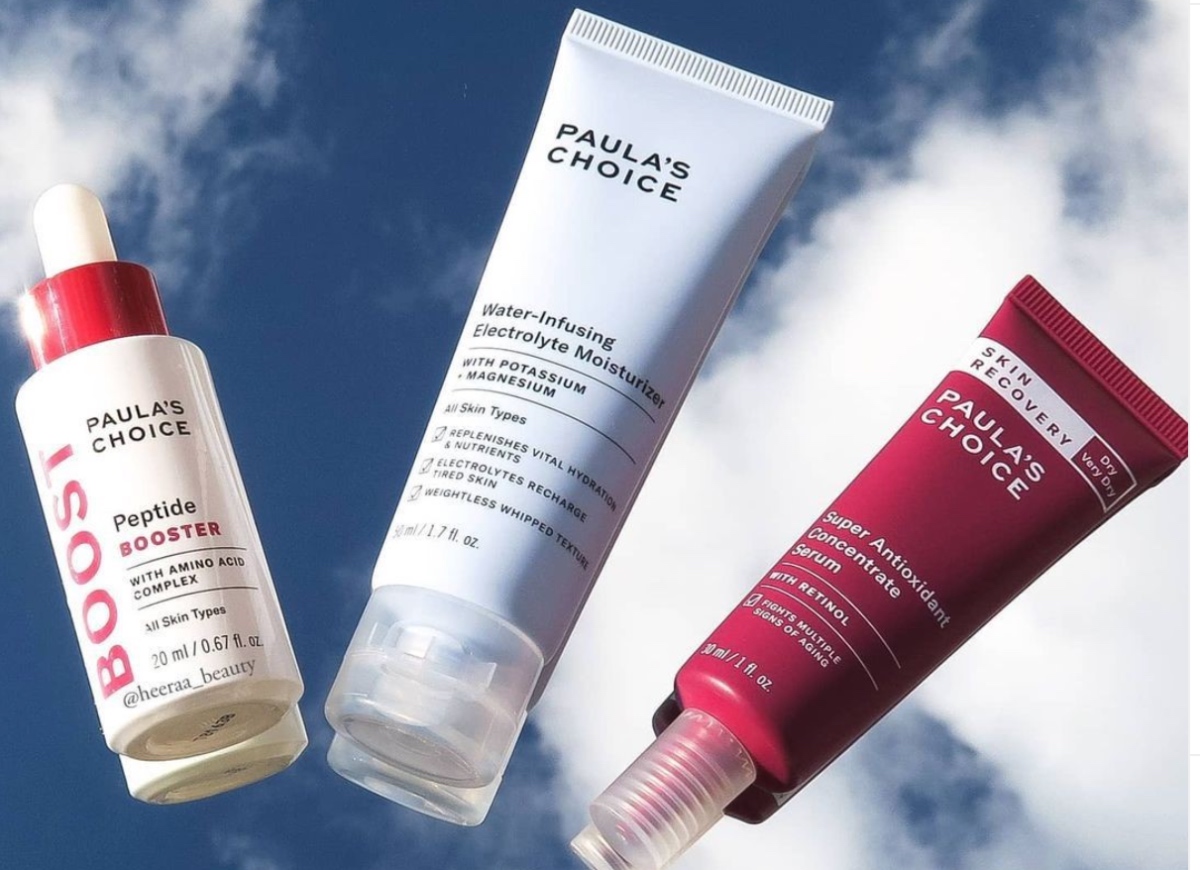 Credit : Paula's Choice Instagram
Sephora is now housing TikTok's cult-favorite skincare brand, Paula's Choice.
Launched in 1995 by Paula Begoun, it has been on the market for almost three decades, offering the consumers innovative and safe beauty products with their best value for the money.
In recent years, the Chicago-based company gained its popularity among Gen Z, thanks to the video-sharing platform.
Skin-savvy teens and beauty gurus are now obsessing about the wonders of Paula's Choice alongside other budget-friendly skincare brands such as CeraVe and The Ordinary.
IN CASE YOU MISSED IT: Top 5 Purple Shampoo Picks for Blonde Hair
Paula's Choice Skincare in Now on Sephora
Following this, the brand's CMO, Erika Kussmann, shared to Refinery29 that they can now get their hands on Paula's Choice at Sephora on February 25.
"Both Paula's Choice and Sephora resonate with Gen Z, and we see potential in our brands together bringing skin-care solutions to this audience."
Moreover, aside from opening its doors to a broader audience through the French multinational retailer, this is considered their first significant move into beauty retail.
"It is our first full chain launch with a major retailer," she mentioned, adding, "We are primarily a d-to-c brand, we have been from the very start. We're the largest, we believe, skincare d-to-c brand in the world and the U.S."
Apart from Sephora, Paula's Choice can also be found at Dermstore and Nordstrom.
It appears that social media--most especially through Reddit and on TikTok, allowed the consumers to learn and discover the brand.
Furthermore, Kussmann also revealed that Paula's Choice has seen "exponential growth" over the past few years.
Interestingly, the brand's customer acquisition tripled while the sales grew twice as projected.
In addition, she also shared that they've seen a spike in sales at around 50% in international markets, particularly in Europe and Asia.
ALSO CHECK: How to Wear Scrunchies Like First Lady Dr. Jill Biden
TikTok-Approved Skincare
With the growing popularity of minimalist trends on social media, young skincare junkies are rediscovering budget-friendly products.
Lately, several versions of skincare hacks have gone viral on TikTok, and as a result, there's a bit of beauty whiplash among the Gen Zs--one of which is Paula's Choice exfoliator.
Beauty gurus recommend switching to chemical exfoliators instead of physical exfoliators like scrubs or brushes since they can be a little too harsh and abrasive on the skin.
Paula's Choice exfoliant is formulated with BHA or beta hydroxy acid that unclogs pores and gently sheds the top layer of skin, leaving it smooth and brightened.
Another best-seller from Paula's Choice is their Niacinamide Booster.
TikTok users have been obsessing about the benefits of niacinamide for the skin. Known as a water-soluble vitamin, it helps the skin reduce the appearance of large pores and skin texture, and fine lines.
In addition, it also improves uneven skin tone and helps diminish dullness, and strengthens a weakened surface.
Last but not least TikTok-approved skincare is their Barrier Repair Moisturizer with Retinol.
As early as in the mid-20s, experts recommend using anti-aging products to help combat early signs of skin aging.
Retinol helps to fight free radicals and boost elastin and collagen production to the skin, leaving it plump and supple.