BEAUTY
Top 3 Face Serums That Work Based on Your Skin Type
Feb 14, 2021 08:32 PM EST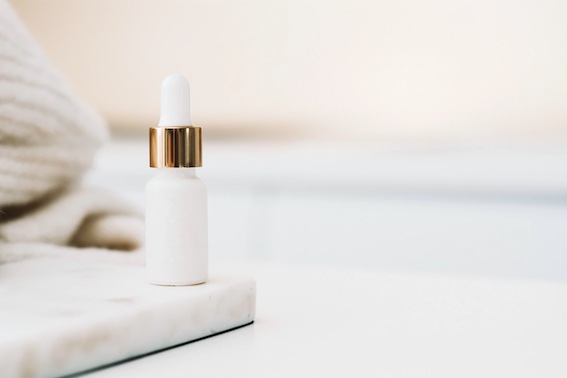 Credit : Content Pixie / Unsplash
Aside from cleansing and applying sunscreens, another skincare product that everyone should not be skipping is serums.
Although it may look like one of those unnecessary beauty items that brands came up with to steal money from the consumers, think again.
Face serums are lightweight products with a high concentration of active ingredients that are quickly absorbed by the skin.
Most of the beauty experts and dermatologists advised that it is excellent to use right after cleansing to boost hydration onto the barriers of the skin.
For maximum results, experts advise following it up with moisturizer or face cream to lock in the moisture brought by the face serums.
IN CASE YOU MISSED IT: Say Hello to Sun-Kissed Glow With These Best Gradual Tanners
Face Serums Benefits
These fast-absorbing and lightweight moisturizers offer favorable benefits to the skin with their potent ingredients. This includes hyaluronic acid, glycolic acid, and vitamin C, which address some of the skin's major concerns.
Soothes Sensitive Skin
Since most of the face serums contain anti-inflammatory properties, it prevents the skin from inflammation, redness, and dryness, leaving your skin dewy fresh, and moisturized.
Improves the Skin's Texture
Face serums also aid rough skin, all thanks to vitamin C and collagen ingredients, as it helps the surface become smoother and firmer, making it look supple and flawless.
Dark Spots
These skincare products also address dark spots caused by sunspots, scars, pimples, and other marks without harmful peels and chemicals.
Pore Minimizer
Face serums reduce the appearance of large pores since they contain potent ingredients such as retinol. Aside from pores, this also helps in minimizing fine lines and wrinkles.
ALSO CHECK: James Charles Reveals Bald Head, Fans Say It's Fake
Three Face Serums for Every Skin Type
With that being said, we've done some digging and found the three best face serums for every skin type.
Several beauty gurus and social media influencers have been raving about products from Drunk Elephant.
One of their best-selling products is the B-Hydra Intensive Hydration Serum that contains laced with sodium hyaluronate--a known compound from hyaluronic acid, Niacinamide, pro-vitamin B5, and pineapple-derived ceramides that deeply moisturize and soothes the skin.
Moreover, the ultra-hydrating serum, which retails for $48, replenishes the nutrients to improve the skin's texture and tone.
Caudalie's Vinopure Skin Perfecting Serum has a potent source of natural salicylic acid, grape seed polyphenols, and organic essential oils that remove excess oil unclogged pores.
Aside from this, it also aids in minimizing the appearance of visible pores, making the skin look smoother and more luminous.
Cica is known for its antibacterial and inflammatory properties, making it an ideal ingredient for sensitive skin.
Dr. Jart offers face serums that have a potent Centella Asiatica or tiger grass that soothes irritated skin.
In addition, it also helps treat eczema, psoriasis, and scarring by repairing the damage and improving the skin's vitality.