James Charles gave his millions of followers the shock of a lifetime with his drastic transformation.
The YouTube celebrity surprised his fans as he tried out a new do ahead of Valentine's day, but first, he gave his followers a teaser for his dramatic look.
"Wait until you guys see what I did with my hair," James Charles' Instagram stories read.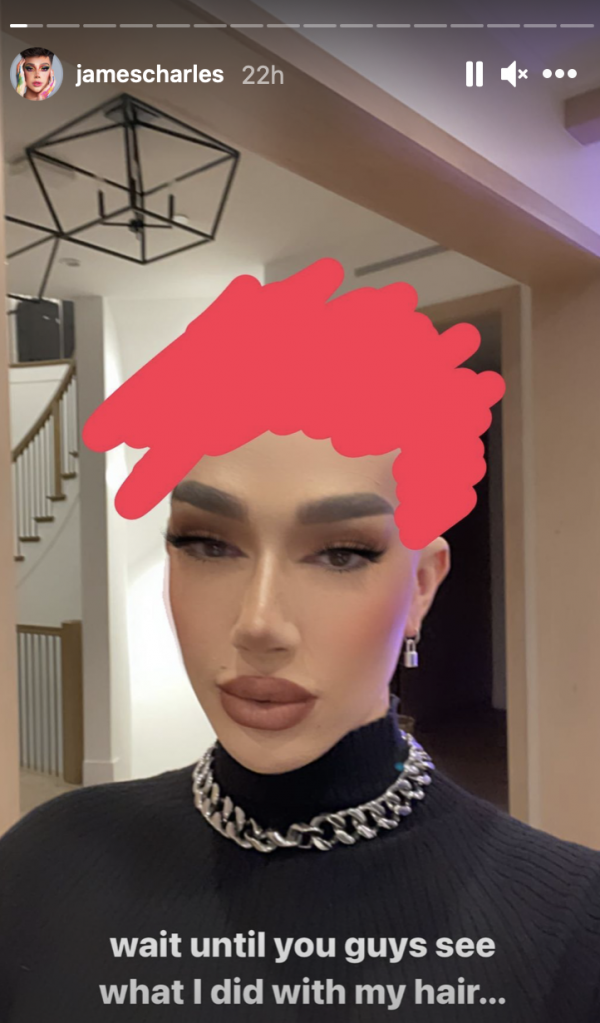 Did James Charles Really Shaved his Head?
Shortly after, the makeup guru posted a series of photos about his much-awaited transformation.
The 21-year-old social media celebrity was donning a shaved head as he pointed out that it was "real."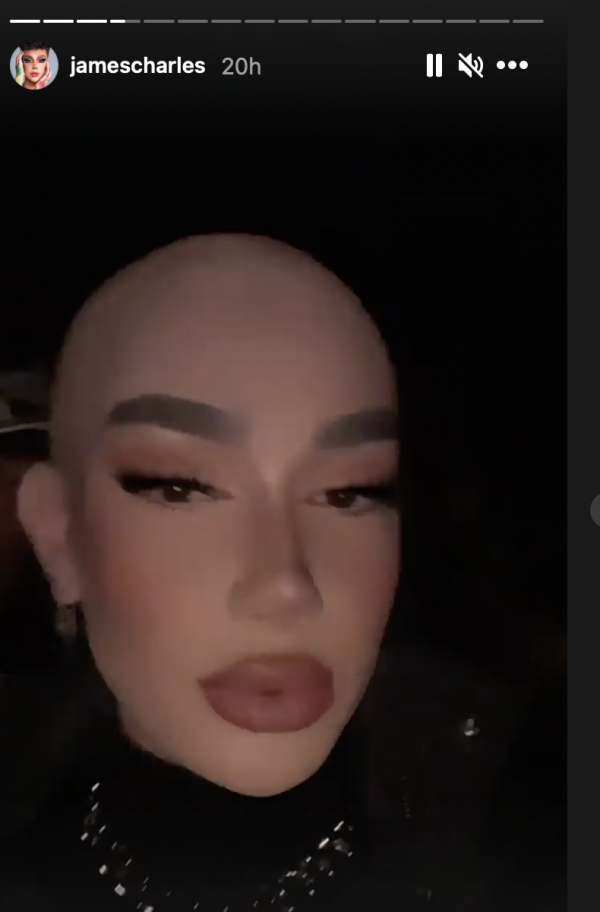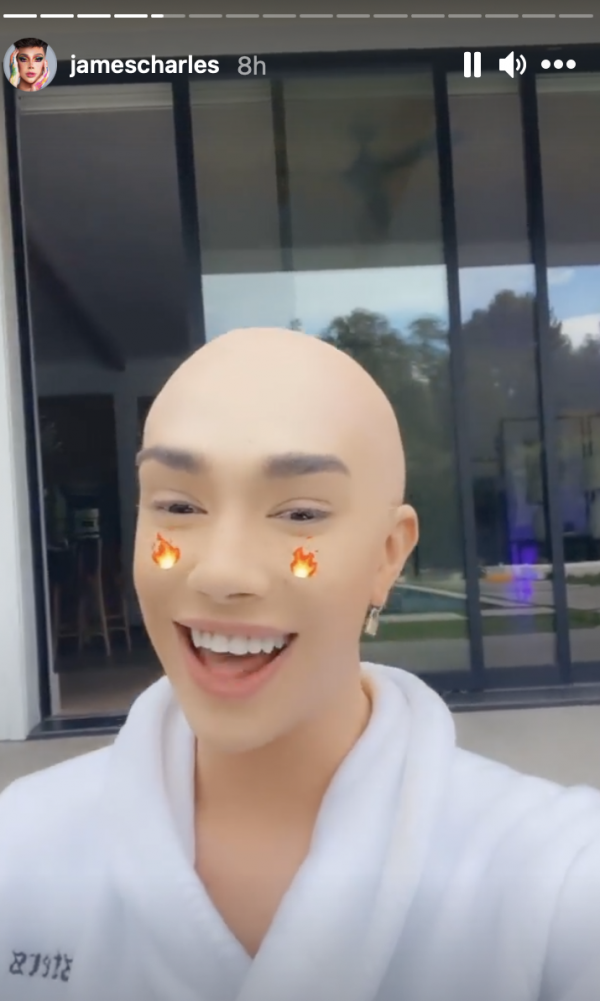 Meanwhile, videographer Kevin Wong asked him if he really did chop off his brunette hair, to which he replied, "I did. Do you like it? It's gonna be my new look. It's real. I just did it today."
In addition, the sought after beauty guru also mentioned that he was "just trying something new" and shared that he got the shaving process filmed.
Does that mean we were expecting a video on how and why James Charles shaved his head?
IN CASE YOU MISSED: See How Kaia Gerber Rocks the French Bob Hair Trend
Fans React to James Charles' Bald Head
Unfortunately, this drastic move by the YouTube sensation gained some mixed reactions from fans.
One user pointed out that this whole thing is just a prank alongside a receipt to prove that it is fake.
"oh, sis... you tried. but we know," while the second fan tweeted, "James, I know it's fake."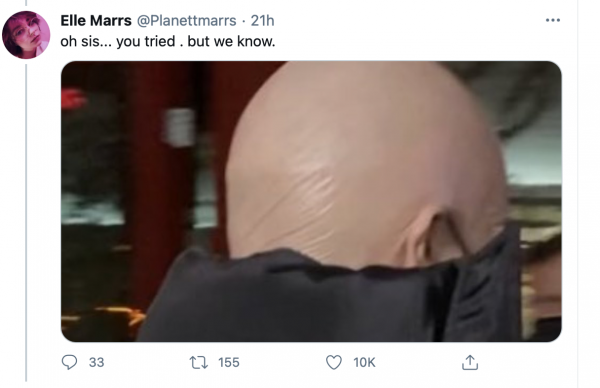 Meanwhile, others accused him of using a bald cap or a wig-like headpiece, simulating the appearance of a shaved head, which were seldom used in movies for prosthetics.
"So we all know it's a bald cap, right?" an individual posted.
The same goes with the fourth user who mentioned, "SIR WHY ARE YOU WEARING A BALD CAP."
James Charles' shaved head also sparked a ton of memes over Twitter.
There was one fan who compared him to Angelica's doll from "Rugrats."
"I thought it was Cynthia with the tree in the background."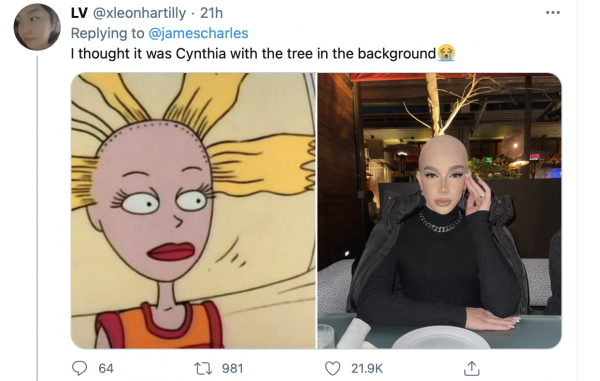 Then there's one who posted a side by side photo of the YouTube star and Krillin from "Dragon Ball Z."
"This is fake, but why he look like Krillin"
However, fellow beauty guru and makeup star Manny MUA seemed to defend James Charles' from the haters as he subtly insisted that it was real.
"When you face timed me to show me... my gasp could be heard around the world."
Echoing the same stance, "Drag Race's" Gottmik tweeted, "James just joined the bald-headed brigade."
ALSO CHECK: VP Kamala Harris Is a Total Fitspo
James Charles, Pregnant for a Day
As of now, the internet sensation hasn't posted anything yet about his bald head; however, he did share an interesting video on his channel where he was seen sporting a baby bump.
In a Youtube video titled "24 Hours being Pregnant," James Charles experiences what it's like to be pregnant for a day.
He mentioned that he was challenged by his best friend Laura, who is expecting her second baby.
"She challenged me to be pregnant for 24 hours to see if I was strong enough to go through what she does!" he captioned on his clip.
The makeup guru was seen sporting a fake belly, and he even made a maternity shoot for this, as seen on James Charles' Instagram.
READ MORE: First-Ever Biodegradable Makeup Sponge Is Now On The Market