Halsey wowed her fans with her major hair transformation while donning glam makeup using her cosmetic brand, About-Face.
The "Without You" hitmaker took to social media as she transformed herself into a platinum blonde goddess with her long icy locks.
Wearing a pink sweater, the Grammy nominee looked like a total babe with her nude matte lipstick and gold-lined eyes.
Moreover, she also announced the release of her latest collection called Anti-Vday.
"New @aboutfacebeauty Anti-VDay Collection is available now,'' Halsey's Instagram reads, followed by a broken heart emoji.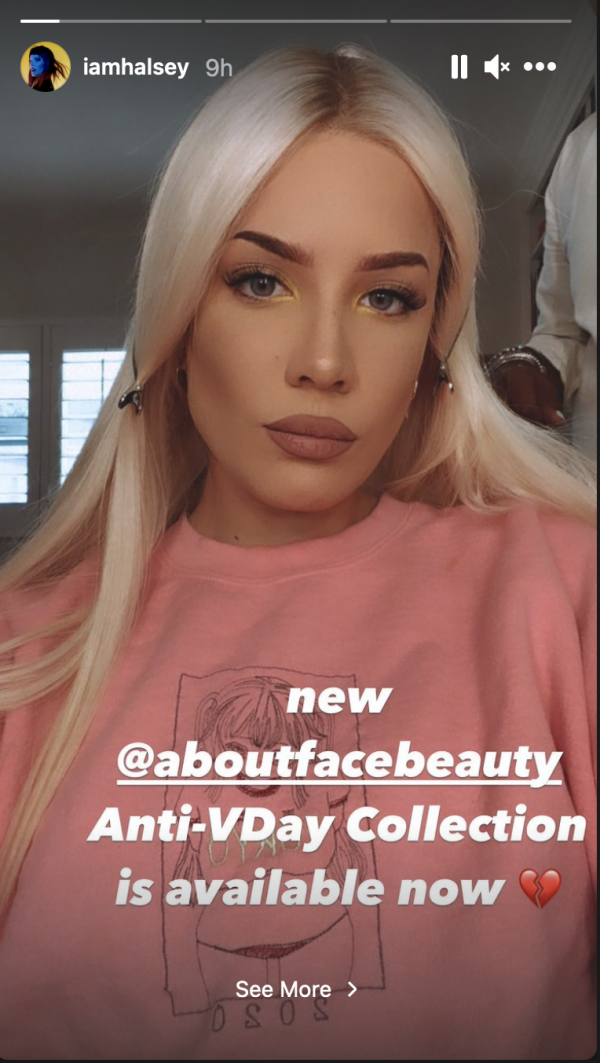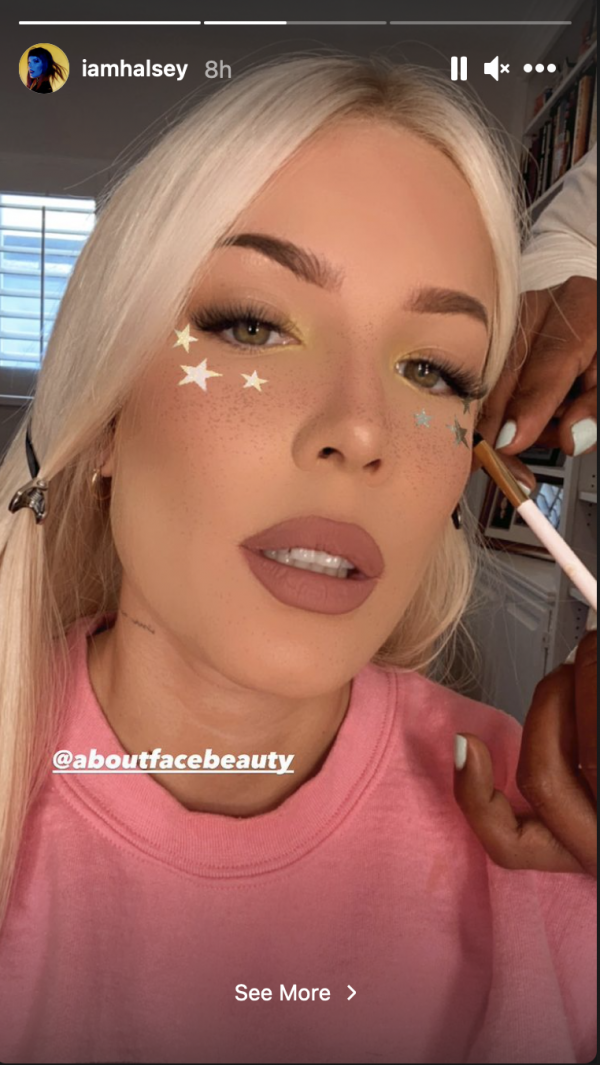 In the last photo, she tagged the New York-based celebrity hairstylist Martin-Christopher "Marty" Harper, who is responsible for her platinum blonde manes.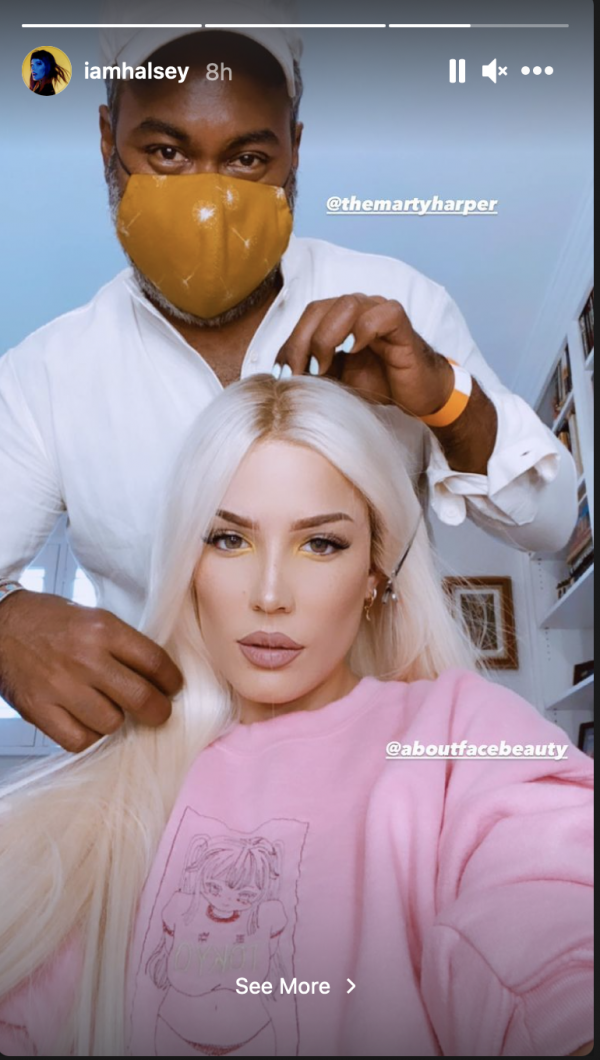 In Case You Missed: 3 Secrets About Britney Spears' Famous Red Catsuit
Halsey Unveils About-Face Makeup
There's no denying that the 26-year-old singer, whose real name is Ashley Nicolette Frangipane, is a big fan of colorful makeup and hairstyle, sporting a pixie cut, long braids, and pastel mermaid hair.
With her obsession for beauty, she came up with her own line of the cosmetic brand, whom she called, About-Face.
Launched in January of this year, the multi-dimensional makeup was "inspired by and for our diverse and artistic community."
Moreover, the brand also celebrates the complexity, individuality, uniqueness, and beauty of a woman.
Over her Instagram, she explained the reason behind her venture and what pushed her to create a beauty line.
"Many of you may already know that I have done my own makeup for concerts, red carpets, magazine covers, and music videos alike for a long time. It is one of my greatest loves, but I have always stood firm in the belief that makeup is about feeling cool-not looking perfect," she wrote, alongside a clip of their campaign.
In addition, she also thanked her incredible team for coming up with a "vegan and cruelty-free" product, which they have "worked tirelessly" for years.
About-Face unveiled ten products for the debut, including their Light Lock Highlight Fluid--a liquid highlighter that illuminates the face for that glow from within a look. It comes in three shades-- rose gold, gold, and bronze shades.
Of course, a beauty line will not be complete without a lipstick collection.
For this, About-Face created a highly pigmented Paint-It Matte Lip Colors that has six shades.
Infused with natural peppermint, it is a matte liquid formula that offers intense coverage. Moreover, this best paired with their Matte Fix Lip Pencil, which is available in similar shades.
Also Check: Crochet Bags are the Unexpected Staple this 2021 Spring/Summer
Halsey's About-Face Anti-VDay Collection
Her newest collection is the Anti-VDay line that features four Matte Fix Lip Pencils in shades 4ever Flame, Little Little, New Love, and Lockdown.
Unlike other lip liners, it is formulated with hyaluronic acid and vitamins C and E to create a smooth and soft canvas to easily define the lips.
Furthermore, she also released a new Paint-It Matte Lip Colors line that showcased five shades, such as Fireside, Last Goodnight, Saccharine, Night Sight, and Hush Tonite for that deep brick tone.
Halsey Pregnant with First Child
Aside from About-Face, she's also preparing for another chapter in her life.
The "You Should be Sad" singer is currently pregnant with her first baby, whom she shares with her boyfriend, Alev Aydin.
The surprising news was announced over Instagram alongside a photo of her, flaunting her baby bump with a caption that says "Surprise."
Read More: 5 Winter-Friendly Nail Polish Trends to Try Before the Season Ends