Nautical motifs are dominating the 2021 Spring/Summer trend, particularly crochets. Many designers have showcased this French textile technique on the runway--from tops, dresses, skirts, shoes, and even bags.
In 2020, we have witnessed the popularity of the basket case bag featuring sustainable materials for that comfortable yet stylish aesthetics.
Irish international fashion designer Simone Rocha welcomed this trend during her London Fashion Week, while Oscar de la Renta, known for his European luxury with American ease, introduced straw bags during the New York Fashion Week.
The basket weave accessories became a sure hit trend not just on runways but also in the market as fashion enthusiasts and socialites have been sporting this on social media.
Now, the 2021 Spring/Summer trend focuses on the fisherman-style showcasing netted accessories such as crochet bags. Although it is quite similar to the basket case bags, the technique used was mostly macrame featuring different materials like neoprene, mesh, or woven fabric.
Moreover, famous fashion houses such as Christian Dior, Fendi and Alexander McQueen were spotted incorporating this bag trend during their recent fashion shows.
In Case You Missed: 4 Perfect Valentine's Day Makeup Tricks
Mid-Range Designer Crochet Bags
Aside from designer pieces, mid-range brands also showcase crochet bags.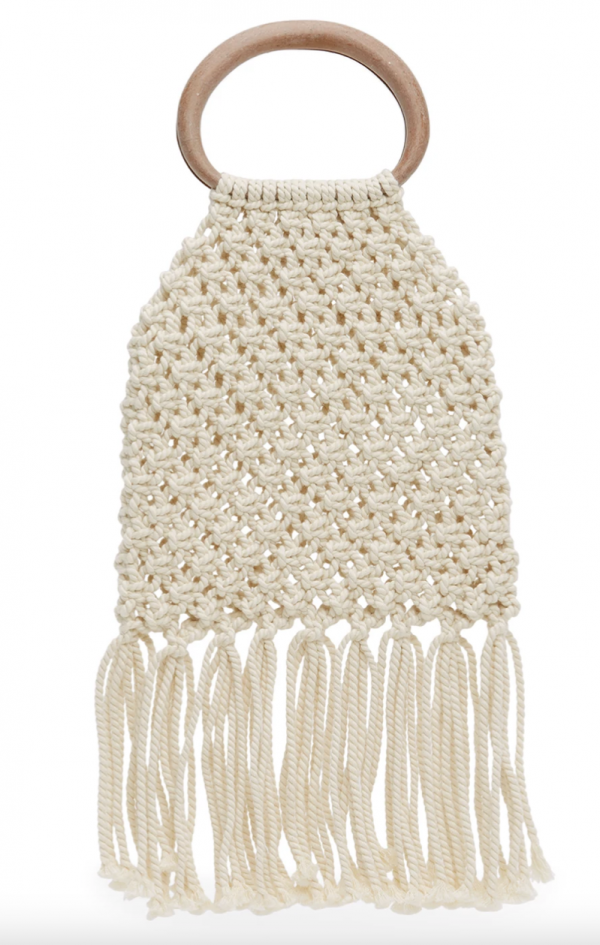 Sustainable brand Nanushka gave a classic take on the macrame bags with its off-white rope top handle bag.
It features a knotted rope made from 100 percent organic cotton with fringe detailing at the bottom.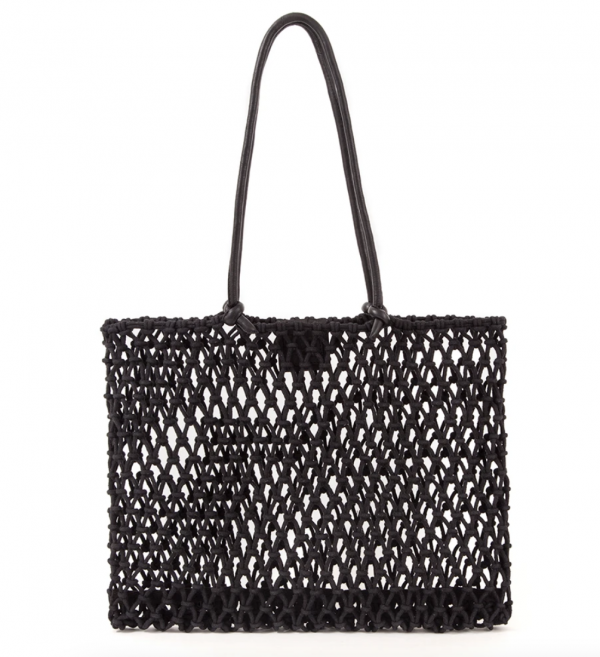 Los Angeles based designer Clare Vivier recreated their version of a beach tote through their Sandy bags.
This tote bag, which comes in two colors--white and black, has a roomy feature that can hold everything you need for beach trips, making it everyone's perfect companion for long summer days. Plus, it also has a padded Nappa leather handle that is comfortable to carry around the shoulders.
Another L. A based brand that introduced the macrame bags into the market is Staud.
Apart from the designs mentioned above, their Moreau Leather Bucket Bag showcased a unique utilitarian design featuring a structured cylindrical bag.
This is made from a double leather-covered top handle and suede lining and also comes in various colors.
Furthermore, this trendy bucket bag is suited for picnics and even afternoon dates along the park.
Also Check: 5 Winter-Friendly Nail Polish Trends to Try Before the Season Ends
Why Should You Own Crochet Bags?
Spring/Summer bags always add color, fun, and excitement to every outfit.
Whether you are wearing a plain bikini or a simple sundress, crochet bags are among the best additions to your summer wardrobe.
If you are still in doubt to score this piece, here are the reasons why you should get yourself a macrame bag.
Versatility
With its unique knotted designs, crochet bags are an eye-catching piece that always draws others' attention.
Aside from its aesthetically pleasing design, it also serves its purpose of holding all your things--may it be your phone, beach essentials, or light snacks.
This can also be used not just for beach getaways but can be used for errands or casual dates.
Light and Airy
While most crochet bags are made from either cotton or nylon, this makes it a super lightweight bag, which you can carry for long walks.
Summer Go-To
Crochet bags are the unofficial summer staple bags. It has breathable materials, so there's no need to worry about getting your hands and shoulders sweaty while carrying the bag.
Read More: Christina Aguilera Wows in Kim Kardashian Look for Super Bowl