Caitlyn Jenner surprised her viewers with a very special guest — none other than the cosmetics Queen, Kylie Jenner.
The beauty mogul shared her knowledge and expertise with makeup as she gave the 71-year-old reality star a glam makeover.
In the 15-minute clip, the Keeping Up with the Kardashian star confessed that this is the first time that she's doing her makeup.
To recall, the 23-year-old mother-of-one did makeup for her four siblings and their momager, Kris Jenner, as seen on her previous videos on her YouTube channel.

Kylie Jenner Does Caitlyn Jenner's Makeup for the First Time
However, the Kylie Skin founder described her moment with Caitlyn as a very special one and even called it the "highlight" of her life, and the same goes with the older Jenner.
"We've been talking about this for forever," she mentioned, adding, "We saved this special moment for you guys because this is going to be the first time that I ever do my dad's makeup."
While prepping her face, the KUWTK star also addressed some personal questions, including her relationship with Caitlyn.
The Kylie Cosmetics owner spoke about why she and her older sister, Kendall, still calls her "dad" even after her transition.
"Sometimes people get really confused when Kendall and I still call you dad. I know we had a talk a few years ago, and you were OK with us still calling you dad," she mentioned.
As we all know, Bruce Jenner came out as transgender in April 2015. Months later, she publicly announced that her name and gender are being legally changed.
Moreover, the older Jenner recalled that it "was one of the best decisions" she has ever made despite the confusion and the judgment of the community, most especially using the right pronouns for trans people.
ALSO CHECK: Top 3 Effortless Makeup Trends as Seen on Beauty Influencers

Kylie Cosmetics and Kylie Skin Products Used for Caitlyn Jenner's Glam Look
Although she did not specify the shades used in the video, here is the rundown of products that Kylie Jenner used for Caitlyn Jenner's highly anticipated glam makeover.
Kylie Skin Hair Clips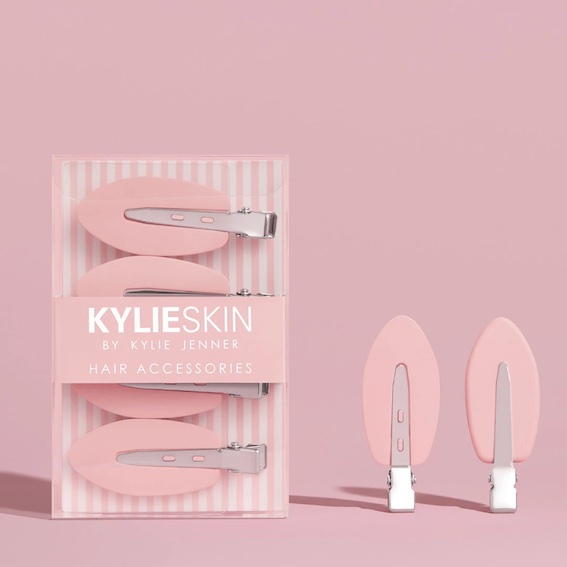 To keep the hair away from the face, the beauty mogul started off the makeup session using her hair accessories that came in subtle pink color.

Perfecting Powder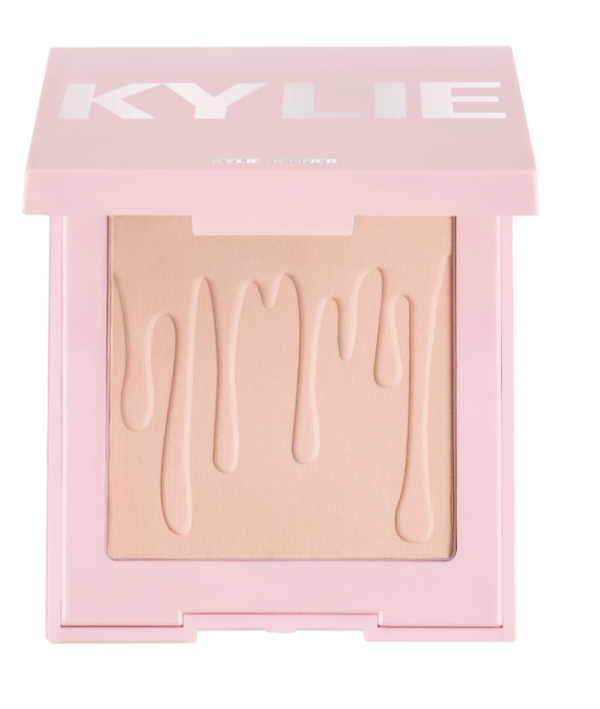 As her base, Kylie Jenner seemed to use the perfecting powder as her foundation. It has a silky powder that will leave the skin radiant with a subtle glow.

Kylie Cosmetics Concealer
Stormi's mom went on to conceal dark spots and any skin imperfection with her Kylie Cosmetics lightweight concealer that provides medium coverage to create a skin-like finish.

Kylie Cosmetics Bronzing Stick
For additional contour and warmth on her face, she then used her Kylie Cosmetics bronzing stick that offers a creamy, soft matte finish.
IN CASE YOU MISSED IT: Ice Queen Hailey Bieber Debuts in Ivy Park Collection

Kybrow Duo Kit
Of course, the Kardashians are known to have those Instagram-perfect eyebrows, and for that, she recreated subtle bushy brows using the Kybrow duo kit to fill in the bald spots on her eyebrows.

Kyliner
To cap off the eye makeup, she used her famous Kyliner that contains a creamy formulation that easily glides across the eyes.

Kylie Cosmetics Matte Lipstick + Kendall Gloss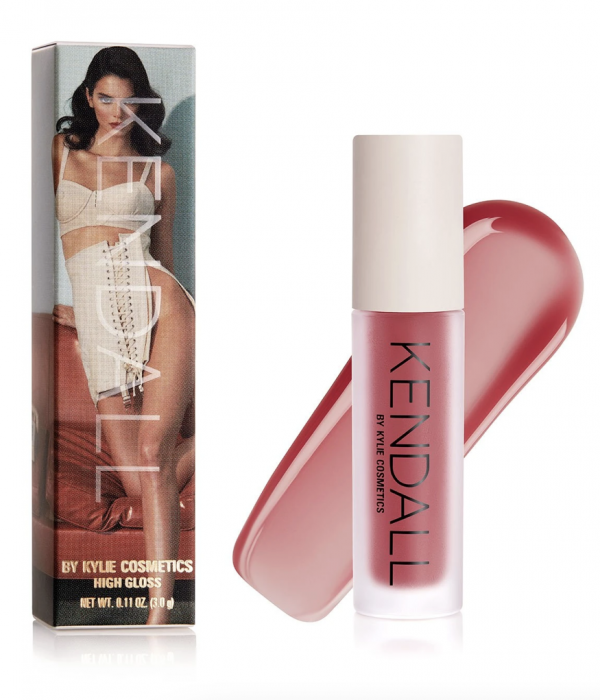 Moving on to the lips, Caitlyn Jenner opted for a nude lip with a hint of gloss. Kylie Jenner then used her matte lipstick and topped it off with Kendall Gloss for a pop of shine.
READ MORE: These 5 Beauty Trends are Bidding Goodbye in 2021