BEAUTY
Should You Get Rhinoplasty Amid COVID-19?
Feb 03, 2021 03:46 AM EST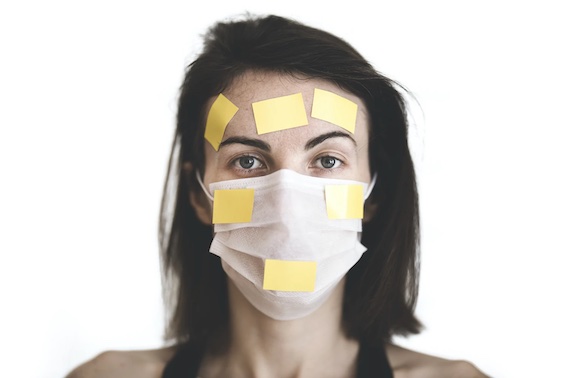 Credit : @enginakyurt / Unsplash
Amid the threats of the COVID-19 pandemic, cosmetic surgeons have witnessed a surge of requests for non-essential surgeries.
In a previous report cited by Fox News, a German-based health consultation resource Qunomedical listed the top searches for cosmetic procedures in 2020.
According to the study, the majority of the procedures include mommy surgery or a specialized combination of body contouring procedures such as liposuction, tummy tucks, breast reduction surgeries.
Aside from this, the popular procedure also involves botox injections, breast augmentation, botox, facelifts, and of course, rhinoplasty.
While the US sought a variety of plastic surgeries, Canada's high requested procedure involves botox, nose job, and hair transplants.
In an article mentioned by the BBC, clients revealed why they opted to have their cosmetic surgery during the pandemic.
One respondent shared that the quarantine period will allow him to heal at his own pace.
Furthermore, another factor is that the whole process, which includes the healing time and the sudden change in appearance, will be under the radar and unnoticeable by co-workers or relatives.
Also Check: Cult-Favorite Moisturizers Approved by Beauty Editors
The Popularity of Rhinoplasty
In a study conducted by the American Society of Plastic Surgeons, as obtained by doctorbinder.com, it states that almost a quarter of a million rhinoplasty procedures were performed in the US in just one year, bringing this to one of the most popular facial cosmetic surgery.
Following this, it also revealed the reasons why they chose to have a nose job out of all the other procedures.
There are some who want to address their breathing concerns, just like Ashley Tisdale, who admitted having rhinoplasty due to her deviated septum that affected her breathing problems.
On the other hand, some want it for aesthetic purposes, since the nose is the prominent feature and, not to mention, the central focus of the face.
In Case You Missed: Hailey Bieber Set to Launch New Skincare Brand "Rhode"
Thoughts About Getting Rhinoplasty Amid COVID-19
In an article made by New Beauty, doctors revealed their thoughts regarding the sudden rise of cosmetic surgeries despite the health crisis.
The Perfect Timing
New York facial plastic surgeon Matthew White, MD, told the outlet that the quarantine and working from home appears to be perfect timing to those who are seeking face alterations.
Not only that but wearing masks would also "help conceal the majority of nasal swelling that occurs two weeks after the procedure."
Age-Related Changes
Aside from the growth of rhinoplasty procedures, there's also been an apparent shift in the client's age.
Usually known as a coming-of-age procedure, clients who are in their late 30s and 40s are now seeking for the nose that they've always wanted. A
With this, New York facial plastic surgeon Edward S. Kwak, MD. explained that as we grow older, some of our faces' features also grow bigger and wider.
"The effects of time and gravity cause these ligamentous attachments to lengthen and loosen."