Nov 24, 2020 07:34 PM EST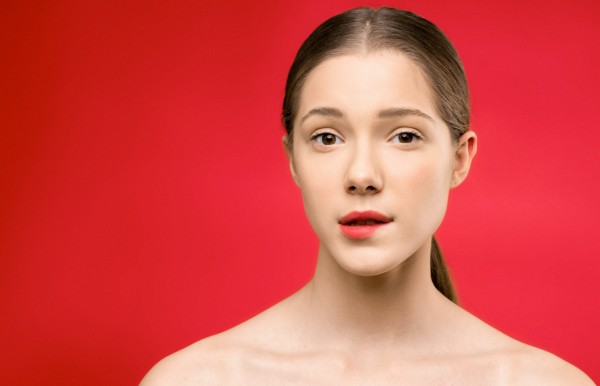 Combination skin is the trickiest to deal with. You have the characteristics of oily, dry and acne-prone skin and finding the right balance is difficult, even for dermatologists. But first, how can you tell if you have this skin type? According to Cosmopolitan, wash your face with a mild and sulfate free cleanser. Try Honest Beauty Gentle Gel Cleanser, Drunk Elephant Beste No.9 Jelly Cleanser or Cosrx Low pH Good Morning Gel Cleanser. Wait for 20 minutes, and then if your T-zone has become greasy while your cheeks feel fine or tight (even rough), you have combination skin. Cosmetic dermatologist Dr. Sam Bunting says that at some level, around 60% of people deal with this skin type.
Causes of Combination Skin
Anything that affects our hormones can result to combination skin. For young people, that's obviously puberty and for the ladies, the menstrual cycle. For others, it's stress, taking birth control pills and menopause. The environment also plays a part. The winter's freezing weather, amped up central heating and steaming showers also make dry areas dryer and oily areas even more so. Even diet can contribute to hormonal imbalances particularly those high in sugar and processed food. In addition, Dr. Bunting says layering too many actives such as retinol and glycolic acid can disrupt the skin's natural barrier.
How to Treat Combination Skin
Dr. Bunting shares that most people have the tendency to focus on getting rid of excess oil and worrying about the rest later. The use of harsh cleansers just pushes your skin into overdrive and it then produces more sebum to compensate. Use your dry areas as a guide, he advises. This means using milder cleansers, gentler active ingredients, lightweight moisturizers, and other anti-inflammatory and soothing ingredients. In short, to achieve balance, follow a routine that would suit sensitive skin then find products that will target your problematic areas after.
Also read: Why Toners Should Be A Part Of Your Skincare Routine
Find the Right Products
Use a mild cleanser with zero sulfates, no alcohol, and essential oils. If possible, avoid anything too fragrant and do not use a bar soap that's meant for your body on your face. You can follow up with a sulfate-free toner for an extra boost of hydration, especially during winter. Try Dear, Klairs Supple Preparation Facial Toner.
Find a lightweight moisturizer formulated with gylcerin, ceramides and hyaluronic acid. Dermatologist Dr. Lindsey Zubritsky uses Vichy Mineral 89 Daily Skin Booster Serum and Moisturizer and Neutrogena Hydro Boost Gel-Cream with Hyaluronic Acid in the summer and reserves richer formulations like La Roche-Posay Double Repair Face Moisturizer and CeraVe Facial Moisturizing Lotion PM for the winter.
When it comes to exfoliation, Dr. Bunting likes azelaic acid for combination skin. It's anti-inflammatory and suitable for skin that's prone to redness. It also refines pores and smoothens skin. Cosmopolitan suggests The Ordinary Azelaic Acid Suspension 10%. However, if you're going for just one active ingredient, the best choice for combination skin is niacinamide for its dual ability to regulate oil production and protect the skin's natural moisture barrier. The Ordinary Niacinamide 10% + Zinc 1% is pocket-friendly and effective.
Related article: Niacinamide: The Multitasking Hero Ingredient
See Now: 100 Most Beautiful Women In The World
PHOTO GALLERIES
BEAUTY IDEAS
HOW TO