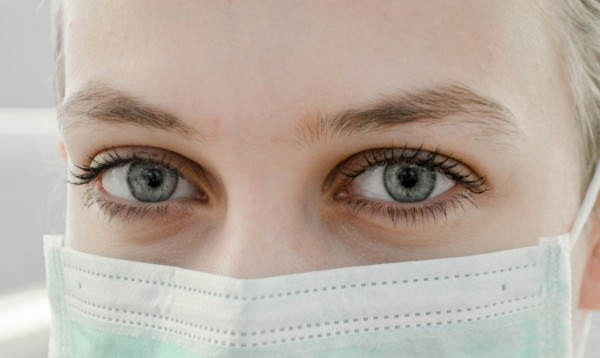 (Photo: Ani Kolleshi / Unsplash)
While mask-wearing is still necessary, fight maskne and perfect your makeup with these tips.
By this time, most of us have gotten used to wearing masks whenever we go out. For everyone who loves makeup, masks have posed a challenge to their usual routines as lipsticks, particularly, have taken a backseat. Maskne, or mask acne, has also been a full-blown concern for many. While some of us have may have already adjusted our skincare and makeup routines, there are still people who can use a little help. Dr. Chaneve Jeanniton tell Vogue that this is the time to pare down. Listed below are great tips from dermatologists and makeup artists on how to handle skincare and makeup in this time of regular mask-wearing.
Skin Care
Simplify your regimen.
Congestion becomes an issue when we wear masks and thick creams or strong exfoliants have the tendency to add to that. Dr. Jeanniton suggests using a gentle cleanser, hydrating toner, a gel moisturizer, and sunscreen during the day. She also reminds everyone to wait for at least five minutes for everything to be absorbed by the skin before donning a mask. At night, you can add a light serum and opt for those with soothing ingredients like aloe, niacinamide and hyaluronic acid. Elle suggests Glossier Super Pure serum, Fresh Rose Deep Hydration Face Serum and First Aid Beauty Ultra Repair Hydrating Serum. If you need a dose of freshness in between, Vogue recommends Mario Badescu Facial Spray with Aloe, Cucumber and Green Tea.