Nov 23, 2020 10:21 AM EST
(Photo : deciem / Instagram ) Banish your top skin concerns with the power of Niacinamide.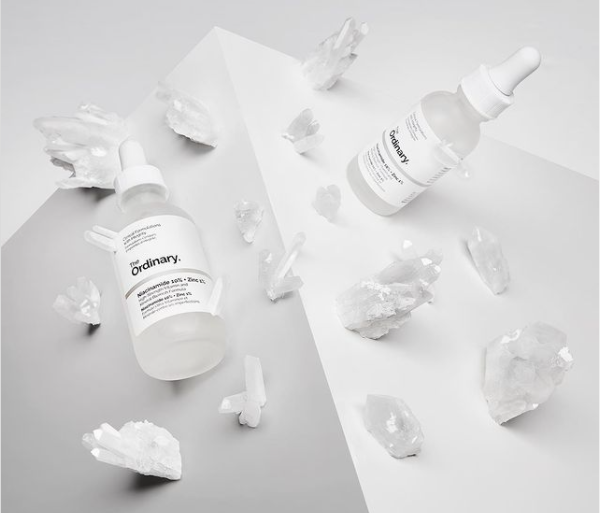 Niacinamide is among Google's top ten most searched skincare ingredients in 2020. While not as buzzy as retinol and vitamin C, Good Housekeeping states that niacinamide, also known as nicotinamide or vitamin B3, is one of those ingredients that have solid scientific backing regarding its benefits. Those benefits include reducing the appearance of fine lines, acne and hyperpigmentation. Board-certified dermatologist and dermapathologist Dr. Brendan Camp says vitamin B3 is part of the vitamin B complex. It's an essential vitamin, which means that the body doesn't produce enough of it, if at all, so an outside source of it is needed.
Dr. Joshua Zeichner affirms that niacinamide is used in skin care for its anti-inflammatory and brightening properties. It's also a multi-tasking ingredient as it helps reduce sebum production if you have oily skin and helps with moisture retention for those who have dry skin. He adds that niacinamide is known to soothe irritated skin and even out skin tone. Both dermatologists agree that it's well-tolerated and is mild enough for all skin types. Another good thing about it is unlike other skin care ingredients like AHAs and BHAs, niacinamide complements retinol and using the two together achieves quicker results. Retinol can have negative effects and niacinamide helps calm those down. Listed below are the other benefits of niacinamide when applied topically.
Reduces Oil
Board-certified dermatologist Dr. Kenneth Howe believes that niacinamide is great for those with acne-prone skin as it reduces excess oil, one of acne's greatest enemies. Thanks to its anti-inflammatory properties, it's great for treating conditions such as acne, rosacea, and eczema. Niacinamide is also helpful during winter to soothe dry and irritated skin.
Also read: Simple Rules From Dermatologists For Great Winter Skin
Anti-aging
As we grow older, collagen production slows down and leads to wrinkles and reduced skin elasticity. Niacinamide aids in the production of collagen. Good Housekeeping discloses that a clinical study that was published in the Dermatologic Surgery Journal revealed that using a 5% niacinamide moisturizer twice a day had reduced the appearance of wrinkles significantly at eight weeks. The use of that same moisturizer also improved skin elasticity substantially at 12 weeks.
Skin Brightening
Dr. Zeichner shares that patients who have sensitive and/or mature skin and those who have dark spots use niacinamide because it is thought to block the enzyme that produces melanin. Another study published in the British Journal of Dermatology showed that applying a 5% niacinamide moisturizer twice a day for two weeks significantly improved hyperpigmentation.
How to Use Niacinamide
Paula Begoun, founder of Paula's Choice, enthusiastically shares that incorporating niacinamide into your skincare routine is very easy. For those with oily or acne prone skin, look for higher concentrations of the ingredient. For those with dry skin, a toner or moisturizer with a lower amount will already make a huge difference.
Expert Recommendations
The Ordinary Niacinamide 10% + Zinc 1%
The Inkey List Niacinamide Oil Control Serum
Skin Inc. Supplement Bar Vitamin B3+ Serum
Paula's Choice 10% Niacinamide Booster
Elta MD UV Clear Broad-Spectrum Sunscreen SPF 46
La Roche-Posay Toleriane Double Repair Moisturizer
CeraVe PM Facial Moisturizing Lotion (with Hyaluronic Acid and Niacinamide)
Related article: Resveratrol: Skincare's Next Star Ingredient
See Now: 100 Most Beautiful Women In The World
PHOTO GALLERIES
BEAUTY IDEAS
HOW TO