Nov 23, 2020 08:16 AM EST
(Photo : Kristin Vogt / Pexels) Keep your skin hydrated in the winter to avoid drying and flaking.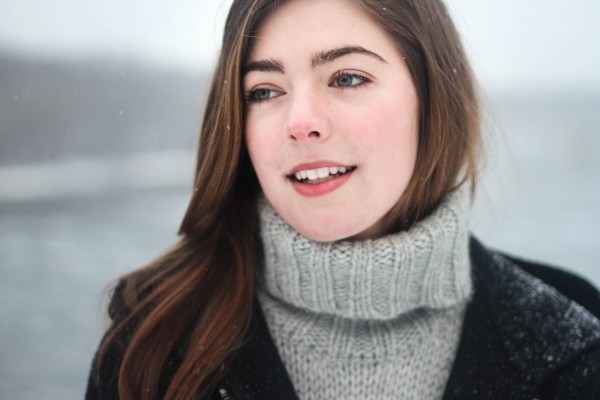 Winter is just around the corner and temperatures are already dropping. Your skin is probably feeling it already. Does it feel dry and flaky? Vogue consultant Dr Thivi Maruthappu says that in the winter, humidity and temperature variations coupled with the wind and rain puts stress on the skin's delicate barrier. When that barrier is disrupted, you get tight, irritated and dehydrated skin. To prevent that from happening, here are simple rules to follow for great skin in the winter.
Stay hydrated.
Start from the inside. Drink lots of water and try swapping your coffee with green tea to benefit from its antioxidant properties. For cleansing, reach for gentler formulations. If your skin feels tight after washing, your cleanser has disrupted your natural moisture barrier. Dermatologist Dr. Justine Hextall uses Cetaphil Gentle Skin Cleanser, while CeraVe Hydrating Facial Cleanser is an Allure Best of Beauty Award winner.
Switch to a richer moisturizer.
If you prefer gel-based moisturizers for hot weather, it's time to switch to richer creams in the cold for extra hydration. Dr. Deanne Robinson, president of Modern Dermatology in Connecticut, says that she refers ceramide-based products because of its fatty acids. CeraVe Moisturizing Cream works well for both face and body. You can also use a moisturizing body wash during colder weather. Dermatologists highly recommend Dove Deep Moisture Body Wash.
Also read: Common Skincare Mistakes Dermatologists Always See
Don't forget sunscreen.
Despite the gloomy weather and less UVB around winter, UVA levels are still significant. Slather on sunscreen as much as you do in the summer. Vogue favors La Roche-Posay's Anthelios AOX Serum with SPF50 as it also adds a shield against harsh winter air.
Protect your lips.
Chapped lips are a very common problem in the winter. As our lips lack the oil glands that provide moisture, apply a hydrating lip balm regularly. Glamour's top picks for winter include Kiehl's Lip Balm #1, Burt's Bees Beeswax Lip Balm and Aquaphor Healing Ointment.
Add a sheet mask.
Sheet masks force moisturizing ingredients to penetrate deeper into skin. While you can use it after your cleansing routine, layering over moisturizer provides extra hydration. Neutrogena Moisturizing Hydro Boost Hydrating Face Mask is a cheap but reliable drugstore find. Bustle also likes K-beauty staples Dear, Klairs Rich Moist Soothing Sheet Mask and Aritaum Hyaluronic Fresh Essence Mask.
Stock up on antioxidants.
As the constant changes in temperature outside wreak havoc on skin, so does recycled air indoors. Skincare rich in antioxidants help protect skin against micro-toxins in recycled air, as well as UV damage, pollution, and even blue light from hours in front of the computer. Look for products that have vitamin E and C, niacinamide and resveratrol. Cosmopolitan suggests Malin and Goetz Vitamin E Face Moisturizer and Cetaphil Moisturizing Body Cream. SkinCeuticals C E Ferulic is an Allure Best of Beauty Award winner that successfully combines both vitamins. Paula's Choice Niacinamide 20% Treatment helps in smoothening rough skin texture and Estée Lauder's Advanced Night Repair Intense Reset Concentrate is rich in antioxidant-rich resveratrol.
Related article: Resveratrol: Skincare's Next Star Ingredient
See Now: 100 Most Beautiful Women In The World
PHOTO GALLERIES
BEAUTY IDEAS
HOW TO