Nov 24, 2020 10:08 AM EST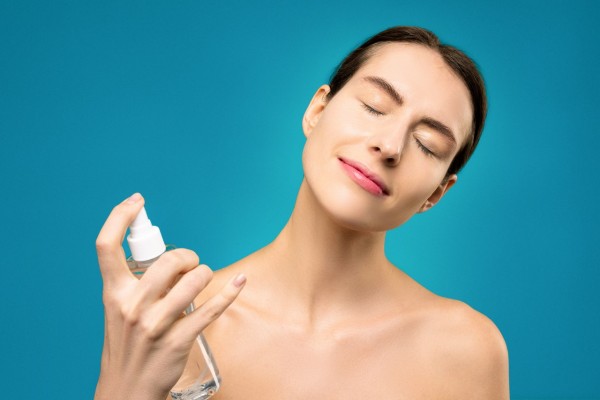 Most western toners used to be alcohol-based and very astringent. People mostly used them to control excess oil and to dry out breakouts. It was a necessity for those who had acne-prone skin, but those with fairly normal skin tended to leave them out of their skincare regimen. However, with the invasion of the Korean 10-step routine, toners are back in the game and are no longer reserved for people with troubled skin. Today's toners, much like serums, target different skin concerns and come in various formulations.
Thanks to the influence of K-Beauty, the toner game has changed. The former idea of using a toner to remove dirt and makeup has been replaced by a two-step cleansing routine. Since hydration is a key factor in Korean skincare, their toners are formulated to bring back hydration to skin after double-cleansing.
A toner is much like a primer for the rest of your skincare products. It gives your skin a final cleanse while delivering a boost of hydration. At the same time, it brings your skin back to its natural acidic state, shares Charlotte Cho, co-founder of Soko Glam, one of the biggest providers of K-Beauty products in the United States.
When and How to Use Toner
Toner goes after cleansing and exfoliating and before applying the rest of your skincare products. Dermatologist Amy Wechsler recommends using toner in both your morning and evening routine. Dermatologist Dr. Arielle Kauvar adds that it makes a big difference when you apply toner right after cleansing as molecules penetrate the skin better while it's still damp. For liquid formulas, you can apply them with a cotton pad. Find the thinnest pads you can to avoid wastage. You can also transfer some toner to a spray bottle and spritz directly on face then pat down. For more gel-type liquids, you can apply pour a small amount on your palms and pat all over face as Cho does. For sensitive skin, try using every other day or every two days then gradually ramp it up until you can use it daily.
Also read: The Complete Guide to Layering Skincare Products
What to Look for in a Toner
Depending on your skin concerns, Women's Health consultant and Body Shop dermatologist Dr. Christine Choi Kim suggests looking for specific ingredients. For hydration, look for rosewater and vitamin E. If your skin is prone to irritation, look for chamomile. For acne-prone skin, look for salicylic acid or tea tree oil to combat bacteria and excess oil and aloe vera to sooth redness and inflammation. If you have large pores, go for toners with alpha hydroxy acids like glycolic acid. If you've just had a hair removal procedure, witch hazel toners are safe to use. Avoid anything with retinol, vitamin C or alcohol as those are not recommended after treatments.
Expert Recommendations
Listed below are some of the best toners of 2020:
Pixi by Petra Glow Tonic Exfoliating Toner
Fresh Rose Deep Hydration Facial Toner
Mario Badescu Glycolic Acid Toner
Thayers Rose Petal Witch Hazel Toner With Aloe Vera
OleHenriksen Balancing Force Oil Control Toner
Paula's Choice Resist Advanced Replenishing Toner
Whamisa Natural Fermentation Organic Flowers Essence Toner
SK-II Facial Treatment Essence
The Inkey List PHA Toner
Dear, Klairs Supple Preparation Facial Toner
Missha Time Revolution Clear Toner
Innisfree Green Tea Balancing Toner
Related article: The Latest in Korean Skincare: Choc-Choc Skin
See Now: 100 Most Beautiful Women In The World
PHOTO GALLERIES
BEAUTY IDEAS
HOW TO