Sep 28, 2020 10:53 PM EDT
Lupita Nyong'o Prefers Not to Wash Her Face in the Morning(Photo : 26th Annual Screen Actor's Guild Awards)
Lupita Nyong'o reveals her beauty secrets on how to stay in the glow while not washing her face in the morning.
Lupita Nyong'o, 37, still looks young and glowing with her skin. The successful and versatile actress is the first Kenyan-Mexican to win an Academy Award for Best Supporting Actress for her role in the film "12 Years a Slave" and more awards thereafter.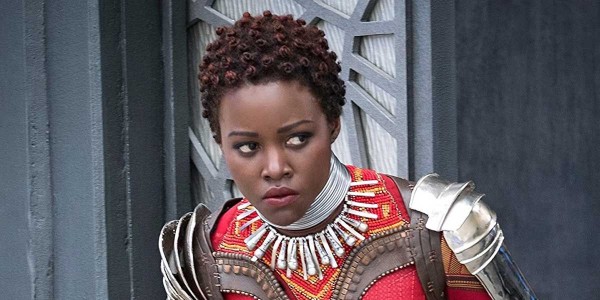 She is known for her outstanding performance in the hit movie "Black Panther," among others. Lupita Nyong'o kindles of beauty as she unveils her thoughts during her interview with Glamour magazine in 2014.
The actress, on many occasions, shows her style and grace. Without hesitation, Lupita Nyong'o shares her beauty secret for radiant skin. She follows simple rules in skincare, "sleep, hydrate, exercise, moisturize." This process comes from a Lancome spokeswoman who shared her view to Vogue Japan.
Lupita Nyong'o Beauty Secret Routine
Lupita keeps a simple skincare routine. She does not make it complicated. In her interview with Elle magazine in 2018, the actress shared, "I keep my face routine simple with using a face wash, toner, then natural oil before moisturizer. I use an essential hydrating cream to help my skin heal when I am exposed a lot with the sun".
Lupita loves using oils for her skin. She used face oils to remove her make up. "I have a very dry skin complexion, I prefer to use avocado oil to wipe off my makeup which is gentle and doesn't strip my skin," she says.
She doesn't wash her face in the morning. During her interview with Vogue magazine in 2015, she shared her beauty secrets and how to maintain it by using a natural oil for dry skin.
According to the actress, "The basic essential routine is I used a cleanser which is not too soapy since for me I don't trust if its actually doing anything to my skin. I love to cleanse before bed and I don't cleanse in the morning. Natural oils are so important because I have dry skin and I want them to last throughout the day".
The actress also uses a serum before going to bed. She mentioned that serum is great hydrator which helps heal dry and sensitive skin.
Lupita puts garlic on zits! The actress reveals this family secret from her mother. The actress' mother taught her to use garlic to dry out the unwanted pimple.
Lupita looks stunning in any event, but she reveals that she is not a big fan with makeup and would even rather wear red anytime. The actress is not a fan of makeup despite putting makeup being part of her life. Still, during her free time and a quick trip with her friends, she would enjoy a classic red lipstick and a red nail.
Having a busy career and engaging with her family, Lupita always make time for herself. She is into meditation and doing it on her own keeps her on track with her inner self.
Read Also: Use Coconut Face Balm: Swear, It Leaves Your Skin Soft and Supple to Touch
See Now: 100 Most Beautiful Women In The World
PHOTO GALLERIES
BEAUTY IDEAS
HOW TO