Beauty Buzz
Top 5 Hot Fashion Trends of 2021
Jun 21, 2021 01:55 PM EDT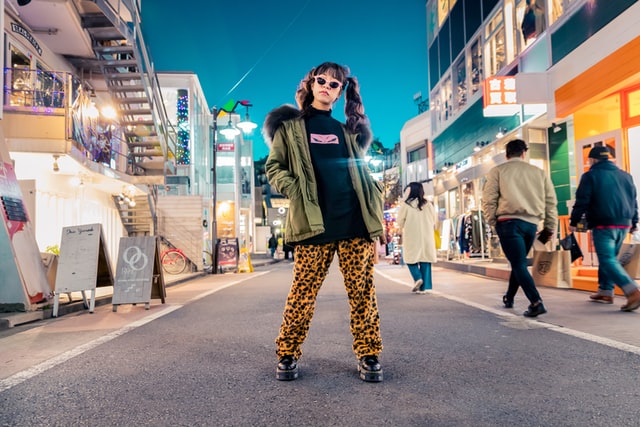 Credit : Top 5 Hot Fashion Trends of 2021
After 2020 put the fashion world on a pause, 2021 is looking to be the year for new, daring trends in fashion. Whether you're looking for business wear for your return to the office or the latest styles for your night out, these 5 red-hot fashion trends are sure to turn heads and get you out of lockdown in the best way possible. Here are the top 5 hot fashion trends of 2021.
1: Goth Revival
For many people, 2020 was spent both discovering new favorites and rediscovering old ones. Perhaps that's the reason why many alt fashion trends have come back into the limelight, including a revival of the goth fashion style that was born in the early '80s and had a massive heyday in the early to mid-2000s. Whether the more subdued black-on-black stylings of the '80s or the decadent, dramatic mid-2000s style appeals to you, it's clear that a new goth revival has come back into style. Try distressed clothing, unconventional fabrics, and, of course, black on black on black.
2: Pops of Color
If the dark drama of goth stylings doesn't appeal to you, then you may want to lean into eye-catching pops of bright color. From bubblegum pink to bright lime green, pops of color add a focal point of interest to an otherwise more standard outfit, making this perfect for someone who wants to be on-trend but who would rather add one or two items to their closet than revamp their entire style. Adding the perfect pop of color can be done both with clothing items, such as shoes or coats, or with smaller accessories like handbags and scarves.
3: Logos on Everything
A staple of clubwear and streetwear alike, the logo trend isn't going anywhere any time soon. The best thing about a trend sticking around for more than a season is that companies have had a chance to create amazing new items that can capitalize on the trend. That's why you'll be able to find logos done in the style of everything from Victorian posters to neon signs to graffiti. You can also choose which brands you want to promote with your outfit - and small, ethical brands have just as much skin in the logo game as the big luxury brands.
4: Eye-Catching Details
Eye-catching details have become incredibly on-trend as of late, and for good reason. Choosing an outfit with a few carefully curated details will add interest and drama to even the most standard outfit. According to Fashionnova, some of the most prominent details you should keep an eye out for include "thigh-high slits, sequin bodices, tulle overlays, mesh necklines, peek-a-boo lace panels, ruffles, and off-the-shoulder sleeves." For a subtle, classy, but eminently on-trend fashion choice, you can't go wrong with a subtle but eye-catching detail.
5: Color Blocking
For a look that's equally fashionable both during the day and at night in the clubs, look into playing various colors against each other using the color blocking technique. Inspired by the famous artist Piet Mondrian, color blocking has been present in the fashion world since at least the '70s, and there are indications that it's coming back into style once again. The appeal of this trend lies in how it allows you to take simple, basic pieces that you might already own and mix them in unique and interesting ways. Pairing a red suit jacket, blue shirt, yellow pants, and green handbag is an example of this technique, though of course there are a multitude of companies making pieces that incorporate this style into themselves. It's a great way to get a big boost in style for a relatively affordable price.