Emma Corrin continues her winning streak as she recently bagged Best Actress in a Drama Series for the recently concluded Critics Choice Awards 2021.
The British actress, whose claim to fame is her role as Princess Diana in Netflix's historical series, "The Crown," looked stunningly gorgeous with her makeup-free look as she was given the title during the 26th Annual Critics Choice Awards.
Emma Corrin Flaunts Her Flawless Face as she Goes Makeup-Free for Critics Choice Awards 2021
It's no secret that the 25-year-old actress has undeniably flawless skin as she looked radiant and glowing even with her bare face.
According to Popsugar, it appears that she had taken off all of her makeup before being given the award.
Over Emma Corrin's Instagram account, she posted a series of photos donning her makeup-free look.
In one IG Story, she tagged Critics Choice for naming her as Best Actress, alongside a candid pic of her in front of a laptop while wearing a jaw-dropping dress from Italian fashion designer Elsa Schiaparelli.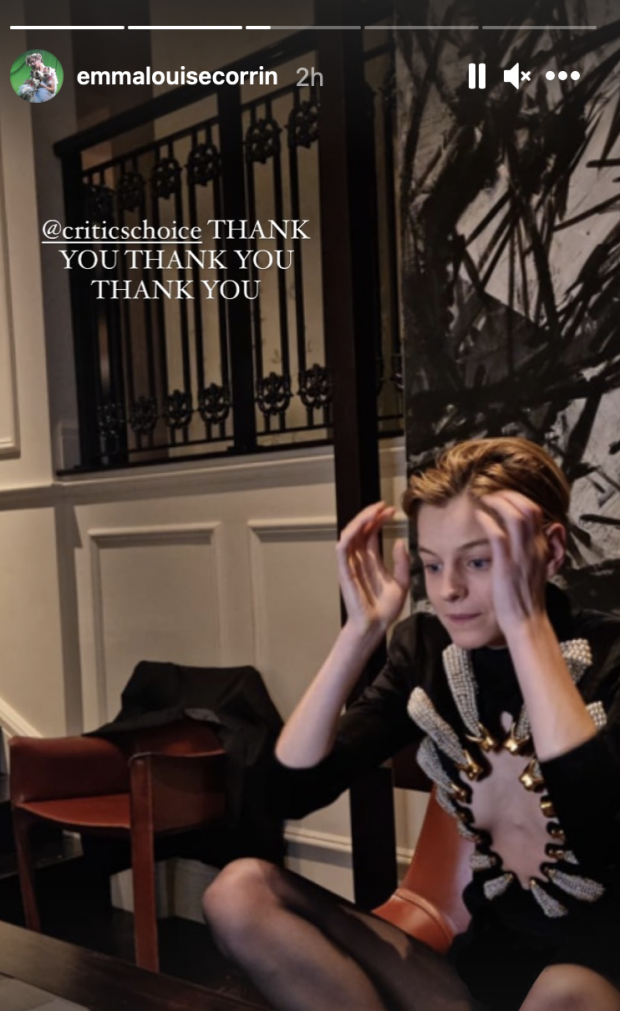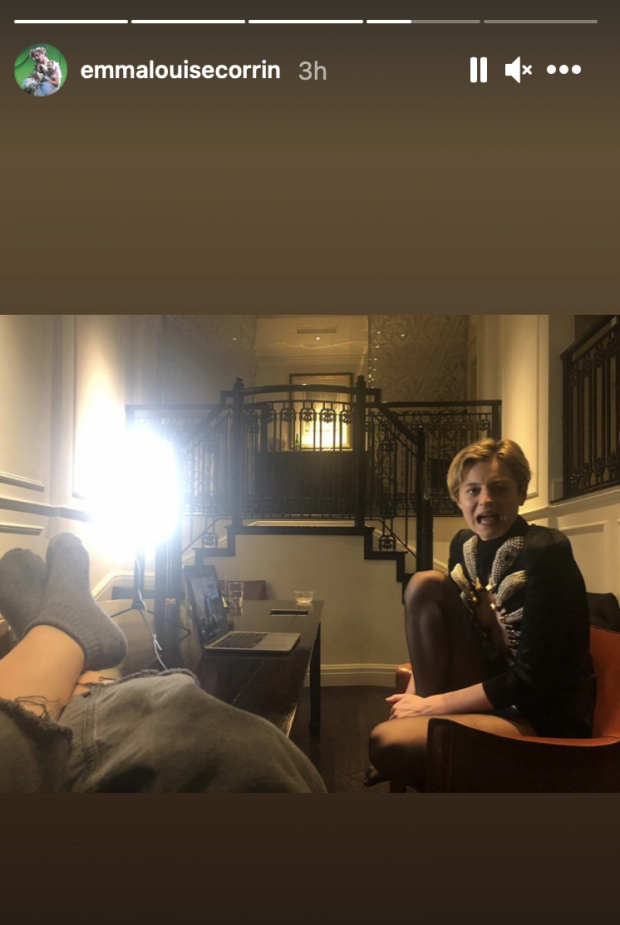 For this ceremony, the "Misbehaviour" actress dons an avant-garde dress that features a black three-quarter-sleeved mini dress with an interesting cut-out detail at the center surrounded by oversized pearl clips that matched her bold earrings.
As for Emma Corrin's makeup look, the British actress dons her signature smokey eye makeup paired with subtle pink blush for a natural-looking flush and a nude lip to balance her bold eye makeup.
"SCHIAPARELLI for Critics Choice Awards. Thank you @danielroseberry @schiaparelli !!! @harry_lambert@ryanwohlgemut @florriewhitemakeup@danielmartin81 taken by @willwaterworth," she wrote.
READ MORE: The Crown's Makeup Artist Reveals Princess Diana's Beauty Secrets
Fans React Over Emma Corrin's Big Win
Over the comments section and Twitter, celebrity friends and fans can't help but gush with her stunning look.
"This. Look," Lilly Collins commented alongside a heart emoji, while British-Pakistani-American fashion designer and "Queer Eye" host Tan France gave a nod to Corrin's lovely dress and wrote, "Amazing."
Meanwhile, fans on Twitter pointed out how the actress slayed her Critics Choice Awards 2021 look,
"I just think that Emma Corrin in Schiaparelli," said one fan.
On the other hand, an individual pointed out the actress' big, bold earrings and how they must have been annoyingly heavy.
"I think it's very relatable of critics choice winner Emma corrin to take those earrings off right after she got those HQ shoots because i can't even imagine how wearing those must feel like."
Emma Corrin's Golden Globe Look
Earlier this week, "The Crown" star made the headlines after winning her first-ever Golden Globes.
Celebrity stylist Harry Lambert, whose famous clients include Harry Styles, dressed her in an avant-garde red carpet style wearing Miu Miu dress inspired by Pierrot clowns.
She previously revealed to Vogue why she always opted for unorthodox or experimental fashion pieces.
"I remember growing up wanting to play with the boundaries of what was considered 'feminine' and 'masculine' clothing, but feeling like I couldn't or shouldn't for whatever reason," she mentioned, adding, "Harry isn't afraid to take risks, be daring, shake things up. There are no rules!"
READ MORE: Emma Corrin Goes Viral As She Debuts Princess Diana for Golden Globes 2021