HOW TO
Critics Choice Awards 2021 Anya Taylor-Joy's Old Hollywood Glam Look: How to Achieve
Mar 07, 2021 10:42 PM EST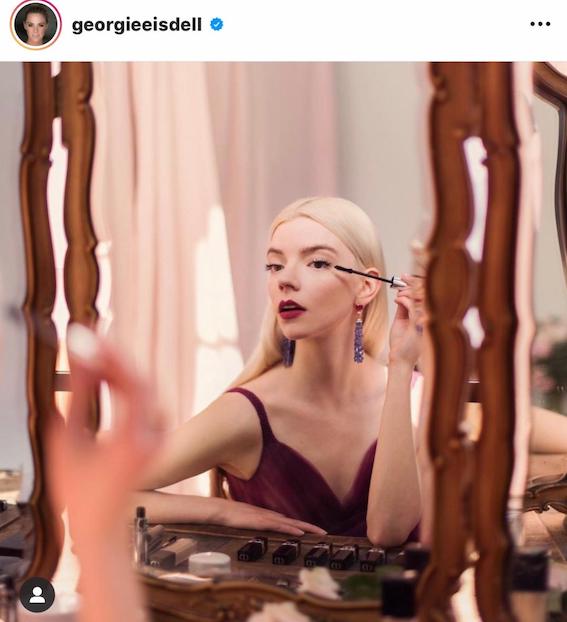 Credit : @georgieeisdell Instagram
As several award-giving bodies go virtual, the Critics Choice Awards 2021 joins a slew of prestigious ceremonies that observed socially distanced awards night.
Following this, Anya Taylor-Joy has once again captivated the hearts of the public with her stunning magenta Dior Haute Couture dress.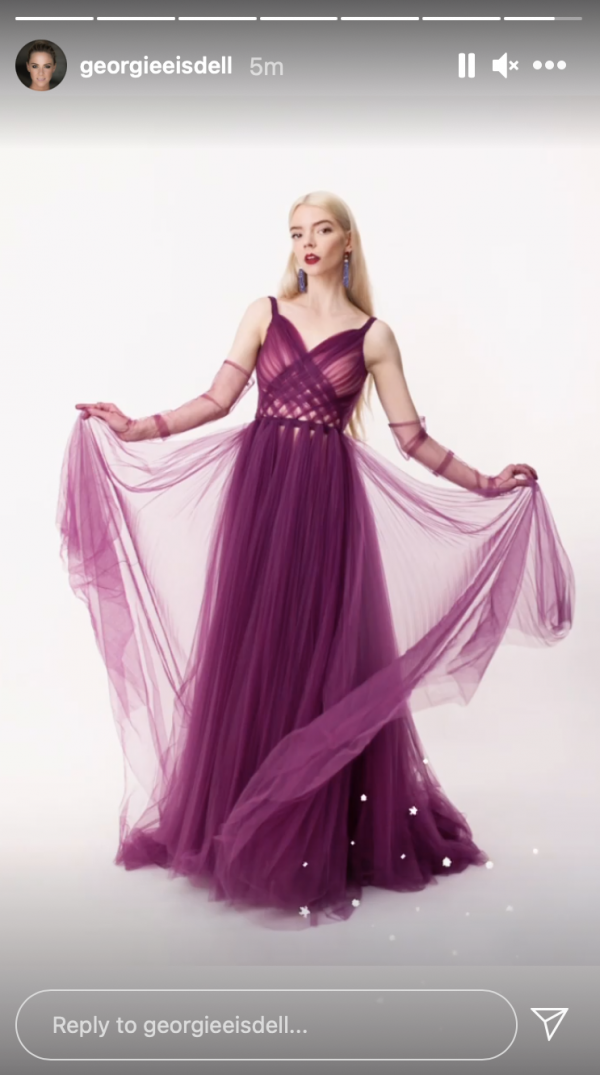 (Photo : @georgieeisdell Instagram)
Aside from her eye-catching gown, the blonde beauty, who won Best Actress for the 26th Critics' Choice Awards for her breakthrough role as Beth Harmon in the hit Netflix series "The Queen's Gambit," had an interesting task for her pre-ceremony look.
According to celebrity makeup artist Georgie Eisdell, the 24-year-old actress did her own makeup for her virtual appearance at the Critics Choice Awards 2021.
To make sure that the "Emma" actress would successfully pull off the old Hollywood glam look, the Los Angeles-based makeup artist revealed on her Instagram that she and Anya Taylor-Joy did a quick makeup tutorial over a Zoom call.
"When you can't be together, but you can be together," she wrote, alongside the photo of the actress holding a compact mirror as she does her eye makeup.
(Photo : @georgieeisdell Instagram)
Looking proud for their successful virtual makeup tutorial, Eisdell posted the award-winning actress' finished look, donning a vibrant magenta lip color with statement eye makeup featuring bold eyelashes.
READ MORE: The Queen's Wardrobe: Anya Taylor-Joy Now Owns The Queen's Gambit Vintage Pieces
How to Get Anya Taylor-Joy's Critics Choice Awards 2021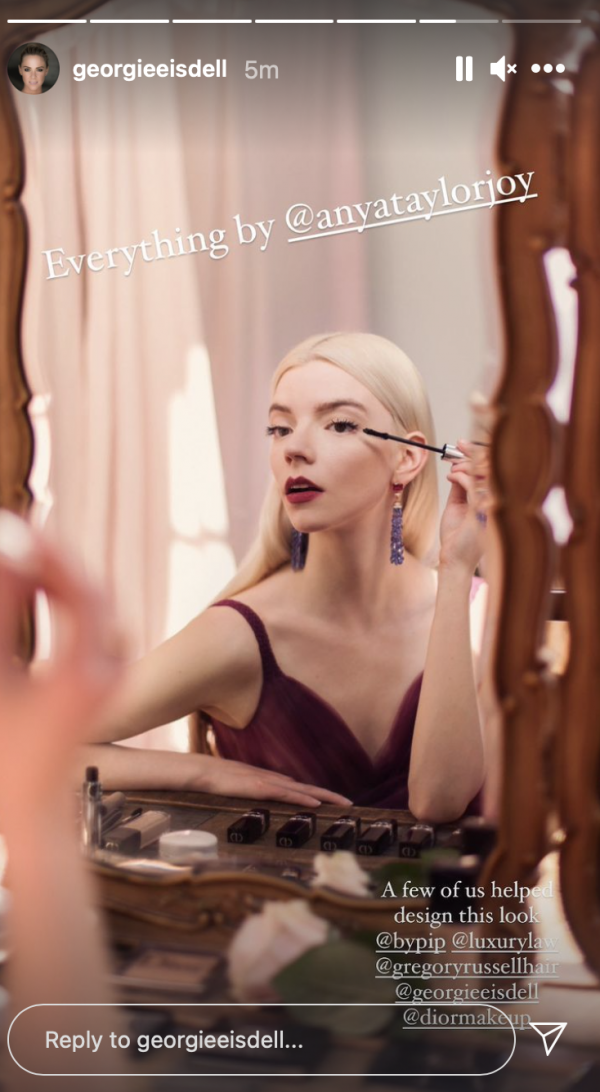 (Photo : @georgieeisdell Instagram)
You don't need to be a makeup expert to copy "The Queen's Gambit" star's old Hollywood makeup look.
The key here is to create a flawless base and concentrate on the two focal points of the face: the eyes and lips.
For Anya Taylor-Joy's Critics Choice Awards 2021 look, she opted for Dior makeup products to create that seductive screen siren look.

Skin:
Starting off with the skin, you need to create a dewy and healthy-looking base by applying a full-coverage foundation to even out the complexion.
Next is to conceal dark spots by brightening the undereye using a concealer that is slightly lighter than your foundation shade.

Eyebrows:
Since the blonde beauty has natural high arched brows, she just fills it in with a dark brown eyebrow product to achieve that bushy brow effect.

Eyes:
As mentioned above, the eye part is one of the focal points for the old Hollywood glam look by making a sexy, sultry eye makeup that doesn't steal attention away from the lips.
The LA-based celebrity makeup artist seemed to instruct Taylor-Joy to draw a very thin cat-eye while emphasizing at the outer third of the eye.
She then coated her lashes with black mascara to make them appear longer and fuller.

Lips:
The main highlight of Anya Taylor-Joy's Critics Choice Awards 2021 look is her bold lips.
She opted for a magenta Dior lippie shade to match her ethereal flowy gown.
To make any lip product last, start by applying a lip liner that matches your preferred lipstick. This will help ensure that your lipstick doesn't bleed and feather.
You can opt to slightly overline your lips to create a fuller effect.