Dec 11, 2020 06:33 AM EST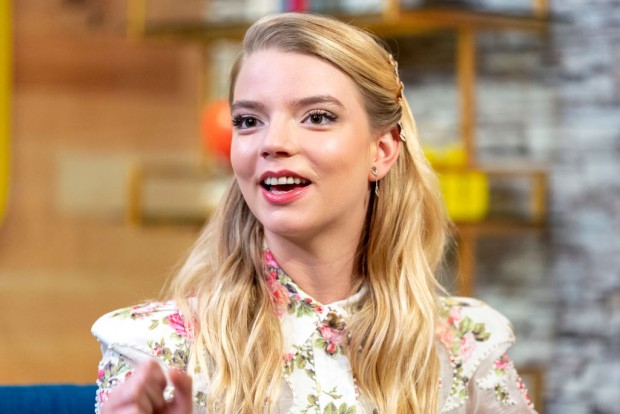 The Queen's Gambit protagonist Beth Harmon's super chic wardrobe elicited as much attention as the show's riveting storyline. Multiple online searches were conducted to find out where to find and buy Beth Harmon's clothes, but alas, her wardrobe is vintage and is not available anywhere. But now, as a parting gift, Anya Taylor-Joy, who played Beth in the Netflix megahit, is now the proud owner of her character's vintage pieces.
Taylor-Joy, in an exclusive interview with Preview Philippines, shares that she worked very closely with the show's costume designer Gabriele Binder that in the end, Binder called her onto the show's wardrobe truck and told her to pick whatever she wanted and take it home. Taylor-Joy adds that it was an amazing opportunity and that she would never have to shop again. She reveals that growing up, she never really cared about dressing up as she was a bit of a tomboy and wasn't keenly aware of fashion. Now, she pays more attention in putting an outfit together and this is something that she credits to her character.
At the moment, Taylor-Joy says that thanks to the show's massive success, her costumes are displayed in a museum in Brooklyn, New York. While she thinks that it's wonderful that the show has amassed such interest, she's looking forward to getting the clothes back and wearing then in real life.
Also read: Checkmate: Netflix's The Queen's Gambit Wins Best in Fashion and Makeup
Let's take a look back at some of Beth Harmon's outfits as costume designer Gabriele Binder unveils the meaning behind them.
Beth's Embroidered Pale Green Dress
When Beth arrived at the orphanage, she was wearing a pale green dress bearing her name embroidered by her dead mother. The head mistress, Mrs. Deardoff, takes it away and she was given another outfit that's similar to what all the other girls are wearing. This symbolizes the loss of Beth's former identity as her mother's daughter and her sense of individuality that she'll later gain back once she starts playing chess.
The Checkered Dress from Snyder Department Store
Beth's sense of style started with the checkered dress she bought from Snyder Department store with her first winnings. Binder tells Vogue that as a costume designer, she tries to match the character's outward appearance to their emotions. The checks, she feels, are something that Beth would choose over floral prints as she would intuitively choose something that is connected to chess. The Insider adds that the checkered dress also symbolizes Beth's independence. For the first time, she has control over her money, her wardrobe, and her future.
The Paris Match Dress
In her Paris match against Grandmaster Vasily Borgov, Beth arrives scatterbrained and late in a dress that matches her light and dark green tranquilizer pills. It reflects her inner turmoil and addiction to those pills.
The Checked Coat in Moscow
Binder calls it "Beth's Pride Coat" and says this was a confident piece that was meant to foreshadow her victory against reigning champion Grandmaster Vasily Borgov.
The Final Match Dress
In the first episode, Beth was wearing that pale green dress in the car crash and in her first day at the orphanage. In her final match against Borgov, Binder dressed her in the same color to remind her of her mother and to represent Beth's homecoming.
The White Coat and Hat in the Final Scene
Perhaps the most obvious symbolism in the show was Beth dressed in head to toe white. She's now the world champion and the white outfit represents the White Queen, the queen of the chessboard.
Related article: The Crown's Makeup Artist Reveals Princess Diana's Beauty Secrets
See Now: 100 Most Beautiful Women In The World
PHOTO GALLERIES
BEAUTY IDEAS
HOW TO