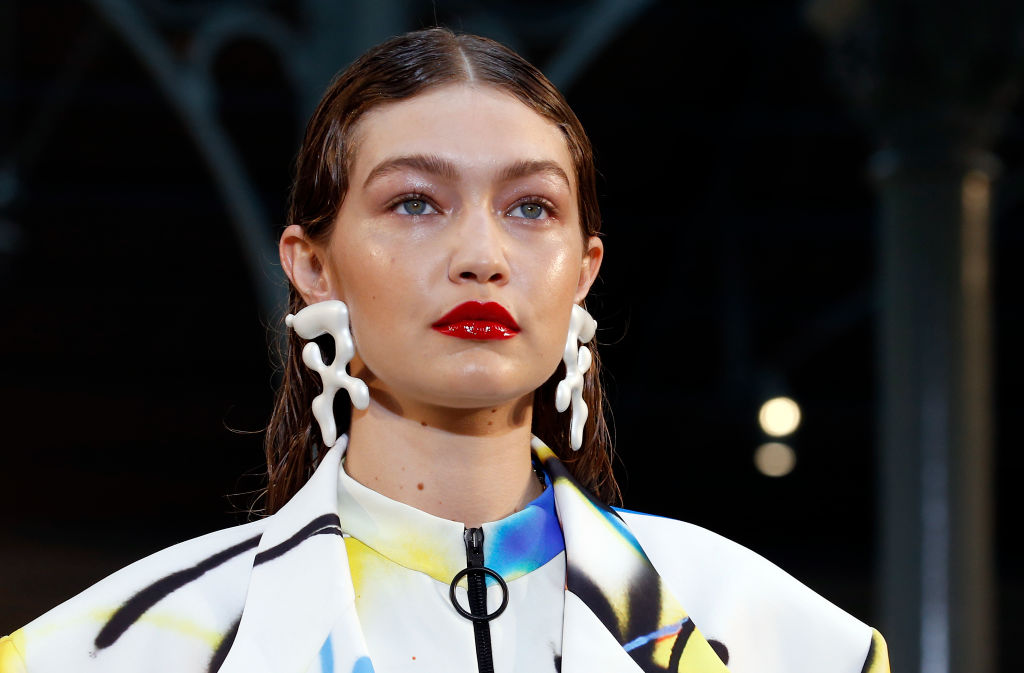 Credit : Thierry Chesnot/Getty Images
Supermodel Gigi Hadid is known for her flowing blonde locks. However, thanks to some major inspiration from the hit Netflix show The Queen's Gambit, Hadid is now a stunning redhead. The new mom debuted her new look at the Versace Fall/Winter 2021 fashion show earlier today. It was her first runway appearance since giving birth in September 2020.
Hadid's hair transformation is courtesy of celebrity hairstylist Panos Papandrianos. Papandrianos is also the go-to hairstylist of Bella Hadid, Dua Lipa, Irina Shayk, Karlie Kloss, and Hailey Beiber.
The Queen's Gambit Influence
Hadid looked to Anya Taylor-Joy's Beth Harmon for the drastic color change. Anya Taylor-Joy, who just one a Golden Globe for her performance in The Queen's Gambit, wore several red wigs for the TV show. Hadid went for the real thing and dyed her hair ginger. Cosmopolitan says the dye job was done in the last week of February, just before she had to walk the Versace runway.