Chrissy Teigen is slowly transitioning her look to a Spring ready vibe by starting off with a chic nail trend.
The "Lip Sync Battle" host joined the bandwagon and sported a classic nail design but with a twist.
French manicures made a massive comeback since last year as several celebrities and social media influencers have been donning this nail trend.
As for the former Sports Illustrated model, she opted for an inverted french manicure. This nail design has the same features of the classic French manicure--by having two contrasting shades.
However, the other way to pull this off is by painting the lower part of the nails--known as the lunula or half-moon, instead of the tip of the nails.
This was seen over Chrissy Teigen Instagram Stories as she posted a series of clips flaunting her nicely done claws.
Interestingly, one user posted a tweet asking the cookbook author about her nails.
"Could you please post a pic of this manicure tho? Love it!" to which the 35-year-old tv personality gladly replied with a close-up pic of her moon nails, alongside a caption that says, "moons for the moon!"
The "Fab Life" host had stunning oval-shaped nails showcasing the minimalist nail design.
READ MORE: Chrissy Teigen's Top 5 Biggest Beauty Mishaps
How to Achieve Chrissy Teigen's Moon Nails
This is said to be one of the easiest and the most elegant nail designs you can ever have; plus, this never goes out of style.
To achieve Chrissy Teigen's moon nails, here are the four things that you need: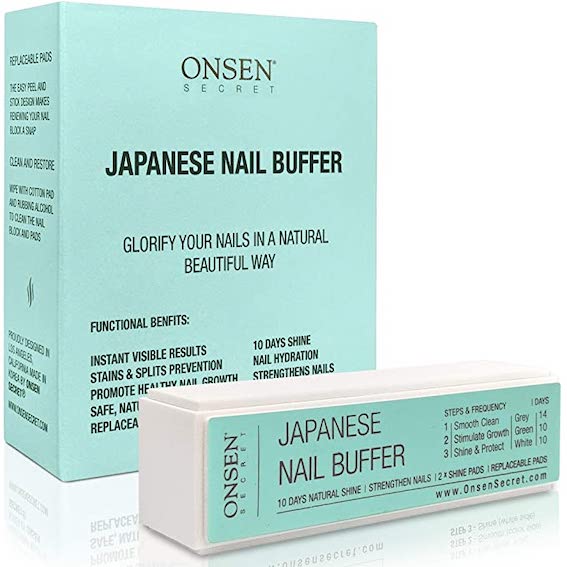 Start buffing your nails using a Japanese Nail Buffer from Onsen. It has a three-sided nail buffer that can smoothen your precious talons, while the colored side keeps them shiny and polished.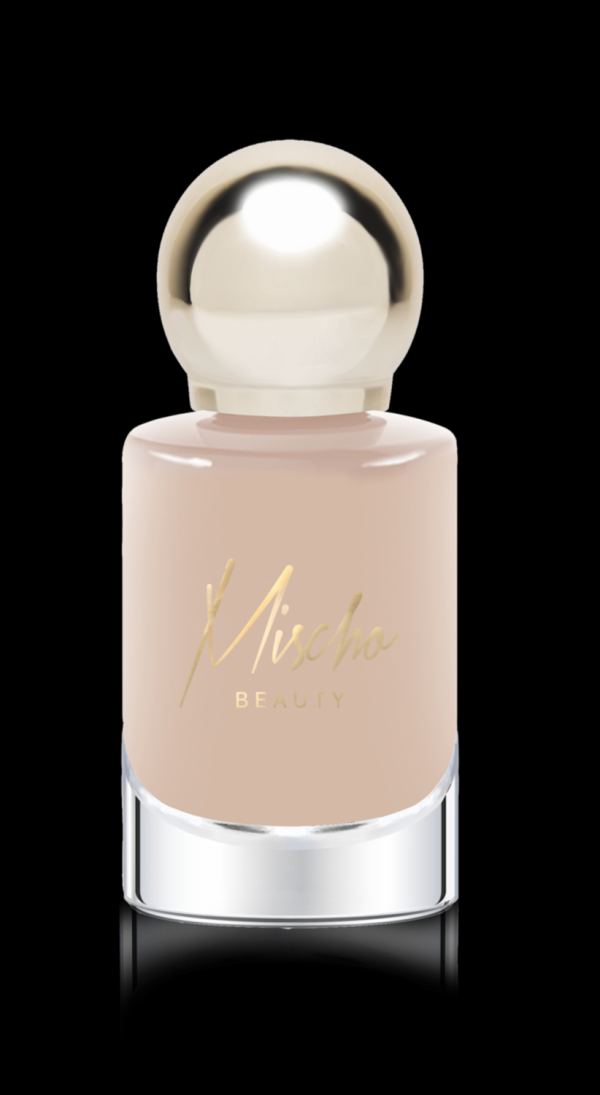 After the buffing and the polishing, next would be the base.
You can choose whatever nude shade you want, but we recommend this Mischo Beauty Nail Lacquers since it has that sheer neutral nude color that would compliment every skin tone.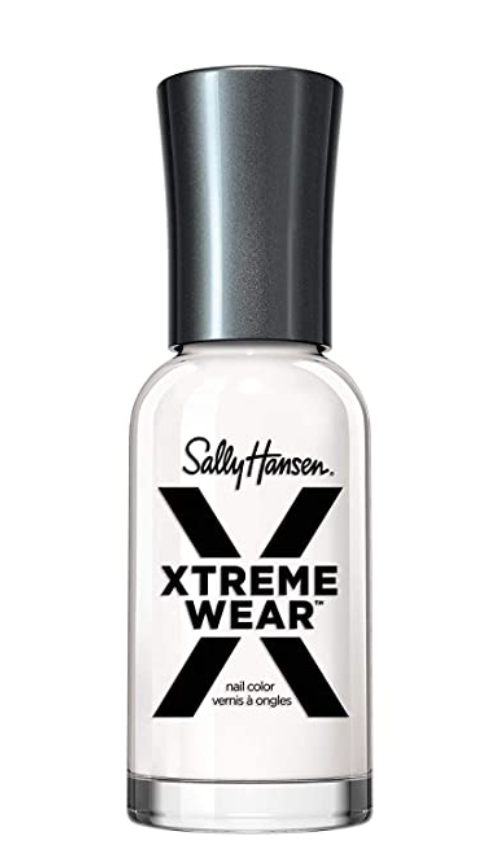 As for the fun part, create a half-moon shape along the cuticle line using Sally Hansen Hard as Nails Xtreme Wear in White.
Make sure that it's thoroughly dry before you proceed to the last step.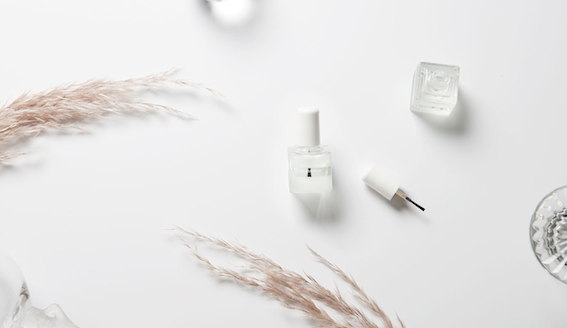 To avoid having chipped nails, seal your invested French mani with a glossy topcoat.
You can have that shiny finish using Tenoverten's The Shield Top Coat. In just a single wipe, this can keep the nails from chipping easily, plus it can also prevent them from fading.
Celebrities who Rocked the Moon Nail Trend
Aside from Chrissy Teigen, the reversed French nail design was also spotted to other celebrities.
Rapper Megan Thee Stallion recently sported a jelly blue inverted french manicure.
With her coffin-shaped nails, the rap It-girl long claws featured two-tone blue hues, as seen on her Instagram.
Megan Thee Stallion's nails was designed by celebrity nail artist Coca Michelle, whose famous clients also includes Cardi B.
READ MORE: Expect These Biggest Nail Trends You'll See in 2021