Britney Spears is relieving her past as she shared one of her memorable red carpet moments.
The pop princess is not just a music icon but also a trendsetter back in the day. Remember her iconic twinning moments with then-boyfriend Justin Timberlake wearing a head-to-toe denim look? Yup, that's the one.
Britney Spears 2002 Grammy Awards Dress
Now, the "Womanizer" hitmaker took a trip down the memory lane as she posted a throwback photo during the 2002 Grammy Awards.
Then 20-year-old Spears rocked the red carpet with her uber-chic fiery red body-hugging gown.
She then finishes off her glamorous look with some exceptionally voluminous curls.
Over Britney Spears' Instagram, she revealed that she was inspired by Julia Roberts in her 1990 romantic comedy film "Pretty Woman."
"Yes ... this night was a dream !!!! Sometimes you have so much fun that the time flies by in literally 2 seconds !!!! That happened to me this night !!!! I got to hair and makeup in jeans and a sweatshirt, and I left like this !!!! It's taken me 19 years to realize that I was Julia Roberts in Pretty Woman ... the red dress ... the white and red diamonds .... and geez the curly hair !!!! The power of dreams ... my my my!!!!" she wrote.
READ MORE: 3 Secrets About Britney Spears' Famous Red Catsuit
Fans Had the Greatest Reaction Over Britney Spears 2002 Grammy Awards Dress
On the other hand, fans complimented Britney Spears' 2002 Grammy Awards dress as one fan wrote, "Miss American Dream.
The second user echoed the same thought and dubbed her as the "Queen of Runways."
Moreover, a fan account shared the same sentiment as the "Gimme More" songstress and commented, "This look was a cultural RESET."
Britney Spears Fashion Evolution
Her 2002 Grammy Awards dress was among the few iconic looks of the pop princess.
Since her debut in 1999 with her breakthrough song "Baby One More Time," the blonde beauty has often graced the red carpet and award ceremonies.
In the same year, a then-17-year-old singer attended her first-ever American Music Awards wearing a pastel pink dress.
This was followed by the Teen Choice Awards, where the Mississippi-born singer-songwriter wore a pop star uniform.
At the time, Spears opted for a light pink top and bedazzled sparkly flared pants.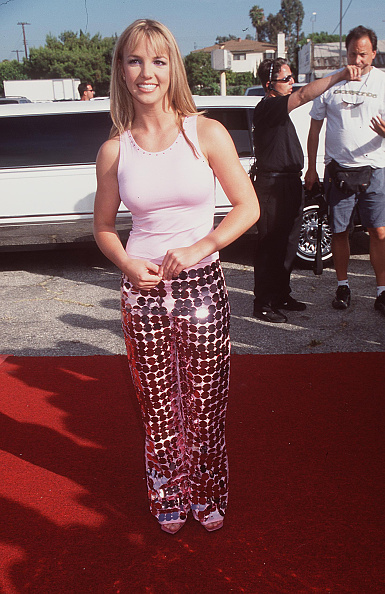 Surprisingly, the blonde beauty appeared in an edgier look during the 1999 MTV Video Music Awards.
She was sporting a metallic crop top, flaunting her toned abs, and paired it with a shiny jacket and snakeskin-style flared pants.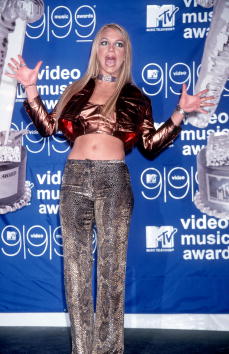 In just a year in the music industry, she was nominated in four major categories--Best Choreography, Best Pop Video, Best Female Video, and Viewer's Choice - MTV Russia.
Last but not least is her Billboard Music Awards, where Britney Spears appeared on the red carpet wearing a lilac spaghetti strap gown with sparkly details at the top part.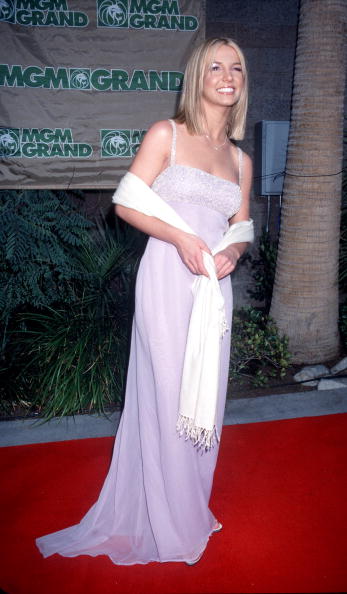 The singer looked innocent and young with her white shawl.
She then capped off her look with subtle makeup and a simple silver necklace.
This was said to be the pop princess' most classically elegant look to date.
READ MORE: Britney Spears Rejects Ice Cream Diet in Favor of This 'Body Changing' Eating Habit