Amid the race for the coveted Golden Globes 2021 awards, celebrity stylists are doing their version of who's who on the red carpet.
In just a few days, we will witness the 78th Golden Globe Awards on March 1, hosted by award-winning actresses Amy Poehler and Tina Fey from Los Angeles and New York.
On the other hand, as for the preparation of the highly anticipated award-giving ceremony, top Hollywood dressers gathered in a Zoom roundtable to discuss their prediction for the Golden Globes 2021 red carpet highlights.
These include sought-after stylists Ilaria Urbinati, Andrew Gelwicks, Brad Goreski, Erica Cloud, Sophie Lopez, Avo Yermagyan, and Tara Swennen, who attended the virtual gathering alongside this year's Golden Globe ambassadors, Satchel and Jackson Lee as well as Hollywood Foreign Press journalist Margaret Gardiner.
Despite the global pandemic, prestigious events like this are slowly adapting to the new normal.
Yermagyan, who is working with Leslie Odom Jr., shared his thoughts regarding the virtual ceremony.
He mentioned that there might be higher expectations on celebrity looks since there are "no carpets happening," adding, "there's going to be a lot of eyes on these carpets."
READ MORE: Golden Globes Hair: Celebrity Stylist Mark Hill Breaks Down His Top Looks
Kate Hudson's Golden Globes 2021 Look
Meanwhile, in a report obtained by WWD, Sophie Lopez revealed that Kate Hudson, who was nominated for her musical drama film "Music" has not done any fittings for her red carpet but was hopeful that they would pull it off at the last minute.
Interestingly, the Los Angeles-based stylist, who knew the A-lister for almost ten years, is confident that everything would go smoothly.
"Not every client is the same way, but we generally know each other so well that we can. It doesn't stress me out like I slept fine last night. We have what we need, and hopefully, there's a dress come Sunday."
Kaley Cuoco's Golden Globes Dress
The same goes with Kaley Cuoco, who received her first Golden Globe nomination for Best Actress in a Musical or Comedy, TV Series for "The Flight Attendant."
Brad Goreski pointed out that since this is a big nomination for the "Big Bang Theory" star, she just wanted to have fun and enjoy the moment.
Moreover, the celebrity stylist shared that the blonde beauty doesn't enjoy doing fittings; however, he worked his magic and strategically picked the "hero dresses."
"She let me try on a few more since it was the Globes, and I think we landed in a spot that she's super, super happy about, and I can't wait for people to see."
Catherine O'Hara's Golden Globes 2021 Look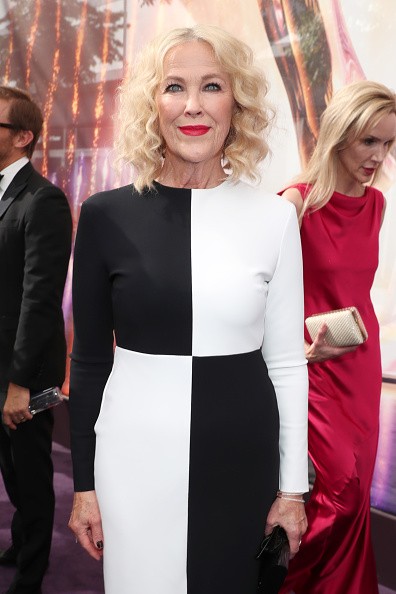 On the other hand, Catherine O'Hara is set to pay tribute to her "Schitt's Creek" character Moira Rose for Golden Globes 2021.
Celebrity stylist Andrew Gelwicks revealed that this is her form of "sendoff" for her role, which earned her several awards in the past.
"With the last season of Schitt's Creek and saying goodbye to the fashion icon of Moira Rose, the sendoff would probably be a little different if it was a full red carpet," he mentioned.
Moreover, Gelwicks shared that they'll add a twist since they want to be "cognizant" with the celebration and "be respectful to the Globes and the moment."
Unfriendly, the stylist did not give any further details regarding O'Hara's look, but we'll expect glitz and glamour to the virtual event.
READ MORE: Secrets of the Red Carpet: Get Glowing Skin Like The Stars With PretendTAN