BEAUTY
Jada Pinkett Smith Presents Hey Humans: Personal Care Products Under $6
Feb 24, 2021 07:00 AM EST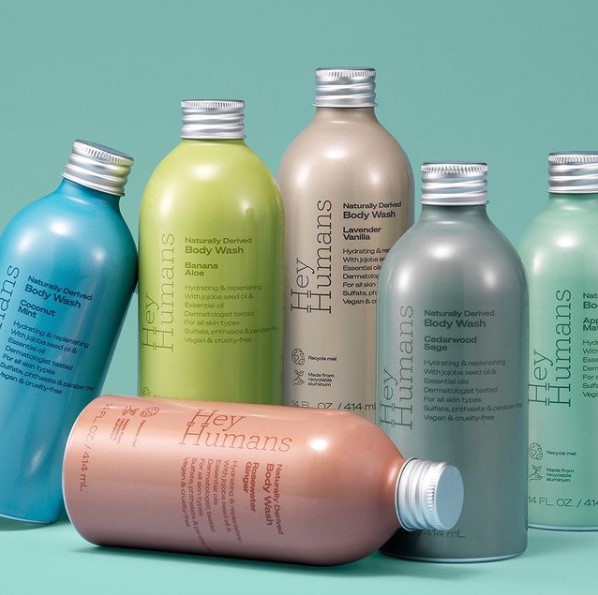 Credit : heyhumansofficial/Instagram

Jada Pinkett Smith is a big believer in self-care. As an actress, talk show host, wife, and mother, Pinkett Smith has a lot on her plate but manages to look as radiant as ever. Her dedicated skincare routine includes a lot of steaming which you can easily try at home. Aside from her passion for skin care, Pinkett Smith and the whole Smith family are also passionate about the environment. This has led Pinkett Smith to launch Hey Humans, a clean and natural personal care collection. According to People Magazine, Pinkett Smith co-founded Hey Humans with Maesa, the same beauty incubator behind fellow celebrity beauty brands such as Taraji P. Henson's TPH by Taraji and Priyanka Chopra Jonas' Anomaly. Aside from being earth friendly, Hey Humans is one of the most affordable celebrity beauty brands. All Hey Humans products are under $6.
Hey Humans Product Line
At present, Hey Humans has four personal care products in its lineup. Pinkett Smith tells People that she wanted to start the Hey Humans collection with products that everyone uses daily. There's a body wash, body lotion, deodorant and toothpaste. Each one comes in different variants and gender neutral. Popsugar adds that the product formulas are clean and derived from natural sources. Except for the toothpaste cap, Pinkett Smith reveals that Hey Humans is 99% plastic-free. The packaging is made of aluminum and paper so they're all recyclable. In addition, Essence mentions that all the manufacturing of Hey Humans products are done in the US.
ALSO READ: Taraji P. Henson Adds Four New Products To TPH by Taraji
Hey Humans at Target
Hey Humans is now exclusively available at Target and target.com. So, what can you get for $6 (or less)? As mentioned, there's the Hey Humans Body Wash that's available in six unique variants - Apple Matcha, Banana Aloe, Cedarwood Sage, Coconut Mint, Lavender Vanilla and Rosewater Ginger. The body washes are safe for all skin types and are formulated with jojoba seed oil and essential oil. The body wash retails for $5.99.
The Hey Humans Body Lotion is available in Apple Matcha, Banana Aloe, Coconut Mint and Lavender Vanilla. The body lotion features shea butter, vitamin E and essential oil. The body lotion also retails for $5.99.
The Hey Humans Natural Deodorant comes in the same six variants as the body wash and is aluminum-free. It is priced at $4.99 which is quite affordable for an effective natural deodorant. The deodorant is Pinkett Smith's favorite product out of this initial collection.
Lastly, there the Hey Humans Toothpaste which comes in two variants: Natural and Fluoride. Both variants have whitening properties. The Natural variant has zero triclosan and both are free from artificial sweeteners. Consumers can choose between Wintermint Chill and Clean Mint Rush. The tubes are made from infinitely recyclable aluminum tubes and the toothpaste caps are made from recycled plastic waste. Both toothpaste variants cost $3.99.
All Hey Humans personal products are vegan and cruelty-free. They are also clean and formulated without toxic ingredients like sulfates, parabens, phthalates, and silicones. Hey, if Will Smith uses these products every day, they're worth trying.