HOT GOSSIP
Beauty Guru James Charles Reveals Reason Behind Controversial Bald Head
Feb 19, 2021 09:43 PM EST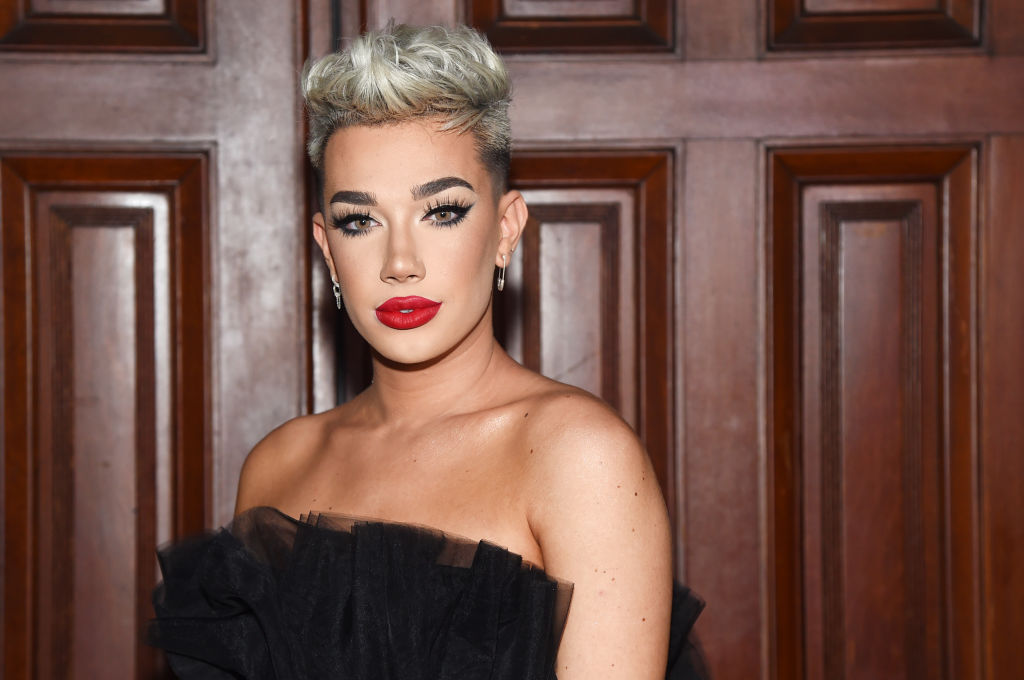 Credit : Jamie McCarthy/Getty Images for Marc Jacobs
James Charles has finally addressed the running controversy after debuting a shaved head.

The beauty guru shocked millions of his followers after posting a series of clips and snaps with his drastic hair transformation. At the time, the 21-year-old internet sensation teased fans as he noted on his Instagram Story, "Wait until you guys see what I did with my hair."
He also insisted that it was "real" and that he was trying out some new looks. Unfortunately, some fans claim that this is just one of the YouTube star's prank videos and even posted receipts showing that James Charles' bald head is fake. Some even accused him of using a bald cap to achieve the bald head look.
IN CASE YOU MISSED: Kaia Gerber Stars in Celine's Latest Campaign

James Charles Speaks About Bald Head Moment
Now, the makeup guru gets honest and reveals the reason why he purposely dons a shaved head.
In a lengthy post, the New Yorker confessed that his hair transformation is a "lighthearted prank" and explained that he wanted to raise awareness since his family has a hair loss history.
Furthermore, he also admitted that he is sensitive with his crowning glory and shared that it is a primary "source of his confidence."
February 19, 2021

"Even though this video was a lighthearted prank, I was really scared — My hair is my number one source of confidence, and I have always been fearful of losing my hair because of my family history," James Charles' Twitter account reads.
Following this, the social media celebrity details his realization that this experience taught him many things and made him feel beautiful with or without his precious hair.
"Throughout the day, I gained a confidence I never would've expected and truly felt so beautiful and empowered in the end," he mentioned, alongside a hashtag that says #BaldIsBeautiful.

James Charles' Youtube Video Details the Behind-the-Scene of his Bald Look

In a 16-minute video titled "I Shaved My Head Bald," the 21-year-old beauty influencer shares what it feels like to be bald for 24 hours "as a hilarious prank" on his friends and followers.
James Charles mentioned that he resisted shaving his head, but instead, he used a bald cap. He first applied a glue hair to lay evenly on his head.
He then placed a latex material and trimmed the edges of it. While doing this, the YouTuber briefly spoke about Britney's head-shaving incident and mentioned that it "was not a crazy moment," but she was "taking the power away from the paparazzi."
After letting it sit for a few hours, James Charles applied skin-tone paint all over his head.
ALSO CHECK: Influencer Reveals Hack to Create Feathered Eyebrows

It's a Prank!
The video shows the social media star working on his IG stories while donning a bald head. He even called some of his friends, including Charli D'Amelio, who was utterly shocked with his shaved head.