BEAUTY
Addison Rae's Item Beauty Speaks About Empowerment
Feb 15, 2021 09:55 PM EST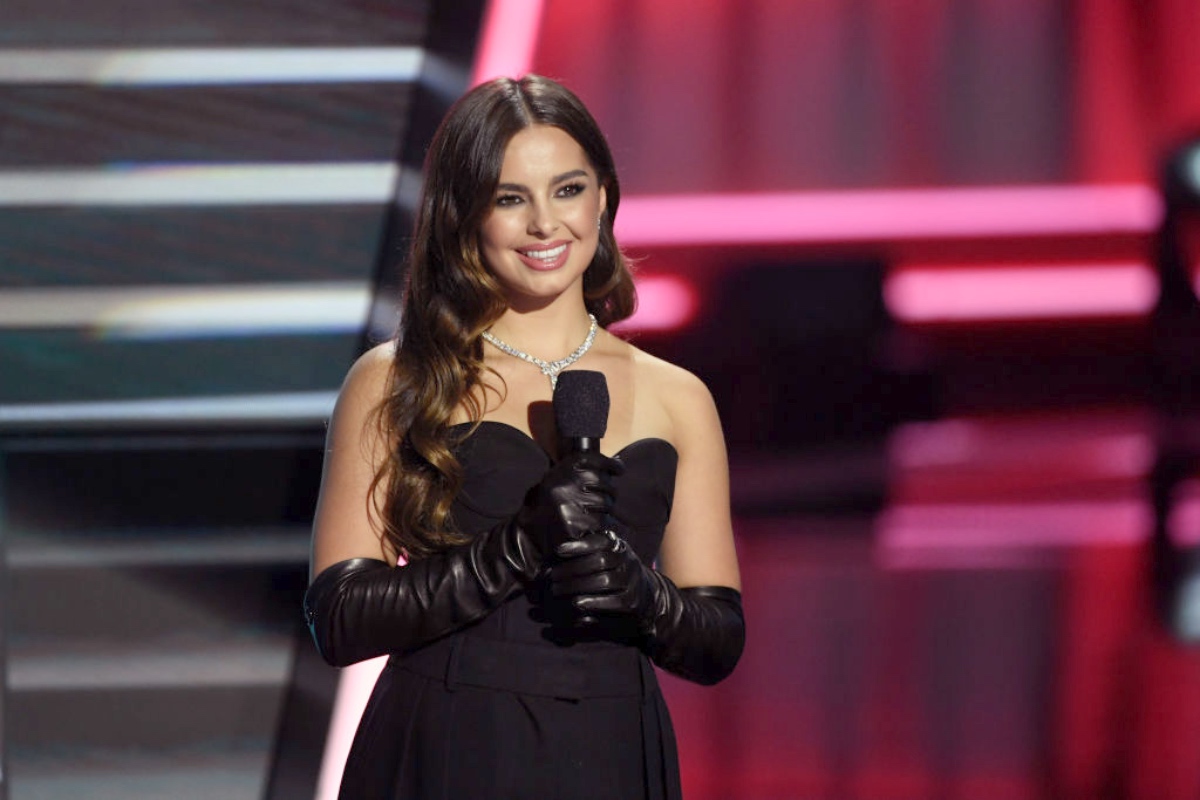 Credit : Kevin Winter/Getty Images
Addison Rae gets candid about struggles with fame, body image, and her new cosmetic venture, Item Beauty.
The 20-year-old brunette beauty's popularity skyrocketed after she posted a TikTok video with her mom, Sheri Easterling, dancing to Mariah Carey's "Obsessed."
Since then, she became one of the highest-paid TikTok celebrities, alongside her pal Charli D'Amelio.
According to Forbes, Addison Rae's net worth is estimated at $5 million with multiple deals with Reebok, Daniel Wellington, Ipsy, and American Eagle.
Now, with over 35.7 million Instagram followers, the Louisiana native is taking Hollywood by storm with her upcoming projects.
IN CASE YOU MISSED: Meghan Markle's Pregnancy Secret Involves This $9 Beauty Oil
Addison Rae on Being on the Spotlight
In her recent interview with Glamour UK's digital cover for February, the TikTok star spoke about the ups and downs of being in the limelight.
She revealed that she struggled with the high standard of social media when it comes to body image.
Furthermore, the brunette beauty shared that living up to the standards somehow had a negative impact on her life, especially during her teens.
Over the years, she has learned to accept her flaws and love her body; however, being praised for how comfortable she is in her skin feels like a "backhanded compliment" for her.
"It hurts sometimes when people say that, because I think everyone's perfect, so why is there some standard of 'this body is the ideal body'?" she mentioned.
Addison Rae and Kourtney Kardashian
Despite this unfortunate experience, Addison Rae chose to surround herself with positive people with whom she shares the same passion and outlook in life--this includes Kourtney Kardashian, who is 21 years her senior.
She describes the "Keeping Up with the Kardashian" star as someone whom she looks up to.
As for her closeness with the Kardashian-Jenner clan, the former Louisiana State University student shared behind all the glitz and glam. Their life is "really inspiring"--most especially on how they give importance to family as their "emotional and mental support."
In addition, the internet celebrity also revealed Kourtney's advice to her--and that is making sure that she's enjoying and doing what she wants.
"Make sure it's something that you're proud of, and you're continuing to do the things you love,'" she added.
The vegan and clean beauty brand aims to redefine beauty norms by highlighting key factors such as self-love, confidence, and self-expression.
At the time, Addison Rae shared that she wanted to create a brand that upholds " individuality in a very real and authentic way."
Moreover, she also mentioned that makeups are not to mask flaws but to embrace imperfections that make a person unique.
With her trademark that runs on empowerment, Item Beauty offers a complete array of cosmetic products. From their smudge-proof Brow Chow pencils, Lip Quip gloss, and their translucent blue perfecting finishing, the Powder Hour.
In addition to her Glamour interview, Addison Rae wants to be her "own breed of beauty mogul" who campaigns for change towards her Gen-Z audience.
READ MORE: Say Hello to Sun-Kissed Glow With These Best Gradual Tanners