Prince Harry and Meghan Markle celebrated Valentine's day most memorably.
The former royals are expecting their second child, as confirmed by their spokesperson.
"We can confirm that Archie is going to be a big brother," a representative of the couple told Page Six, adding that the two are "overjoyed" for another addition to their family.
The surprising news was then followed by a beautiful pregnancy portrait, shot by the couple's longtime friend and renowned photographer Misan Harriman.
Over his Instagram, he shared a black and photo of the lovely couple in what appears to be a backyard.
In the dreamy photo, the 36-year-old Duke was seen sitting on the grass while the former "Suits" star was lying next to him and cradling her very visible baby bump.
Meghan Markle's Pregnancy Dress
Moreover, Harper's Bazaar also mentioned that Meghan Markle's Pregnancy dress was custom made by the famous designer, Carolina Herrera.
It was designed while she was pregnant with her first child, Archie, who will be turning two this May 6.
ALSO CHECK: Why Pully Top Is the Next Big Fashion Trend This 2021
Meghan Markle's Due Date
Although the couple's representative did not disclose further details regarding her pregnancy, Us Weekly cited that the Duchess of Sussex might give birth "at the end of spring."
In addition, the unnamed source shared that the couple is thrilled for the arrival of their bundle of joy as they've always wanted "a little brother or sister" for their son.
IN CASE YOU MISSED: Top Picks for Budget-Friendly Nude Lip Liners
Meghan Markle's Pregnancy Secret
While the 39-year-old Duchess prepares for her second child's arrival, The Sun previously reported that the former royal used a drugstore product to keep her stretch marks at bay.
As we all know, women who are pregnant undergo drastic changes during the nine months of pregnancy. This may include morning sickness, backaches, weight gain, and expanding belly that causes stretch marks or the long, narrow streaks or lines that develop on the skin's surface.
According to Healthline.com, this affects 50 to 90 percent of pregnant women, and it appears that the Duchess of Sussex is one of them.
With this, a source revealed to the British outlet that Meghan Markle swears by the brand Bio-Oil to avoid stretch marks.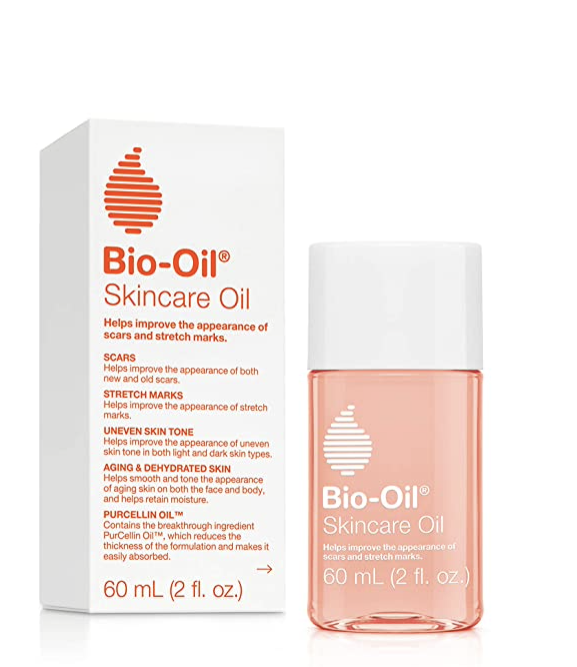 "Meghan's pregnancy standby is Bio-Oil, which is non-greasy and does the job effortlessly without messing up her clothes or five-star sheets," the insider explained.
Launched in 1987, Bio-Oil Skincare Oil has been in the market for more than three decades and has retained its popularity in the skincare industry.
Meghan Markle's favorite beauty oil is formulated with powerful and natural oils that are safe for pregnancy. This contains vitamin A oil that promotes new collagen and skin renewal and chamomile oil, vitamin E oil, sunflower oil, and lavender oil.
For $9, these ingredients help reduce the appearance of stretch marks and even acne scars and are clinically proven to help repair scars and skin damage brought by pregnancy, surgery, C-section, acne, and more.
READ MORE: How to Get Kendall Jenner's Minimalist Valentine's Day Nails