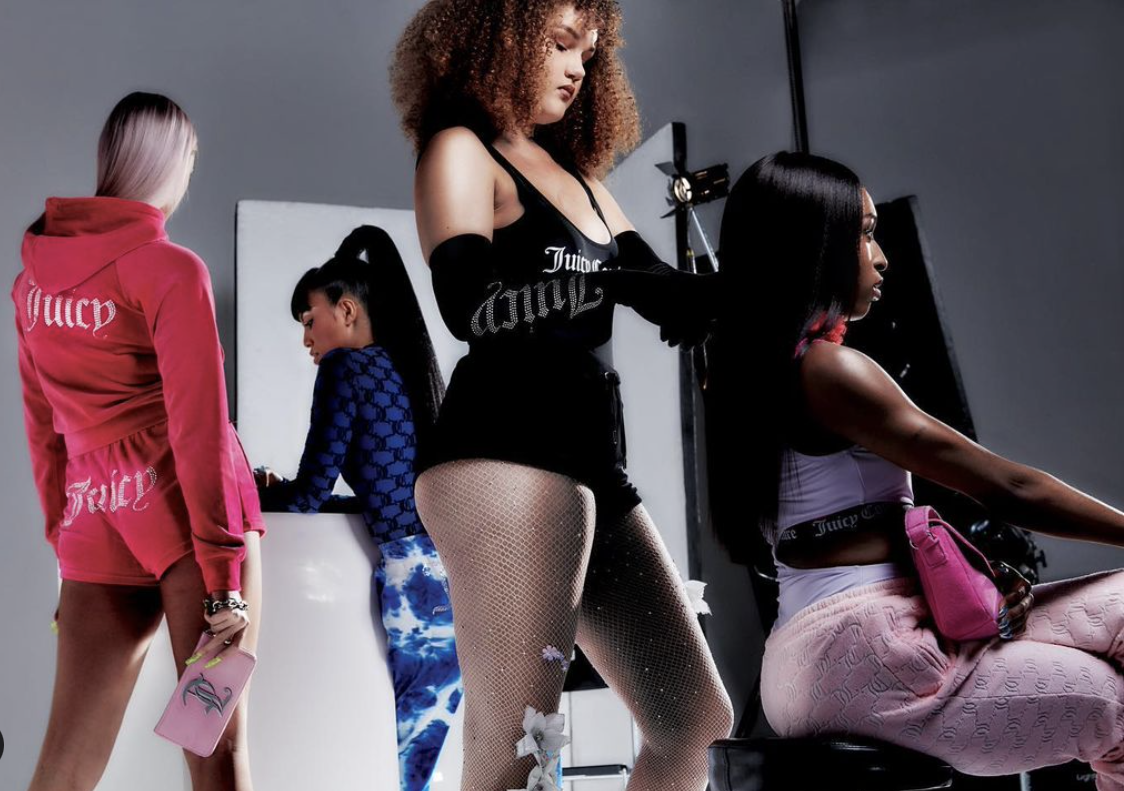 Credit : Juicy Couture / Instagram
The Y2K trend is officially back as Juicy Couture introduces its 2021 spring/summer collection.
Remember when the OG influencers, Paris Hilton and Nicole Richie, were often spotted sporting a matching tracksuit paired with a truck hat and their large handbags? Now, the Los Angeles based brand is relieving the 2000 era with a modern take on their signature velour pieces.
Although the brand was on hiatus for years in the market, they came back with a loud bang through their "Come Hell or High Water" collection for spring/summer 2021.