BEAUTY
Beauty Brands by Top Makeup Artists
Feb 01, 2021 11:22 AM EST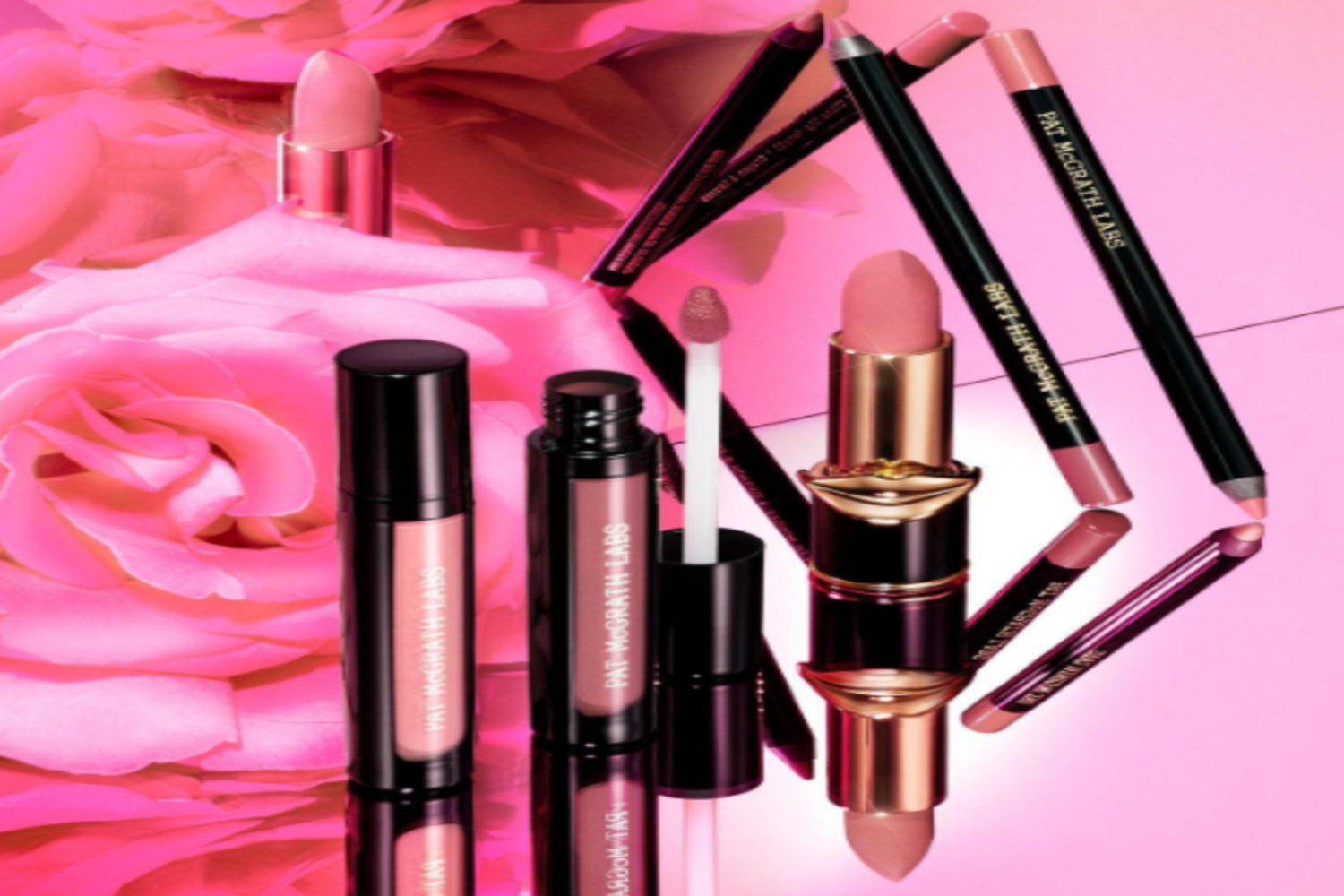 Credit : patmcgrathreal/Instagram
Makeup artists live and breathe makeup and are surrounded by the best products in the beauty industry. From their years of experience applying makeup and using various brands, it only makes sense that the best makeup artists have come up with their beauty brands. If you want the best created by the best, here are the beauty brands by top makeup artists.
Pat McGrath Labs
The holy grail of makeup artist beauty brands, Pat McGrath Labs is the eponymous makeup line by Dame Pat McGrath, the first makeup artist to be awarded with that title by the British empire. McGrath launched Pat McGrath Labs in 2016 and is now one of the most beloved makeup brands there is. Among Who What Wear's favorite Pat McGrath Labs products are Pat McGrath Labs Skin Fetish: Sublime Perfection Foundation, Pat McGrath Labs MatteTrance Lipstick and Pat McGrath Labs Mothership V: Bronze Seduction Palette.
Charlotte Tilbury
Like Dame Pat Mcgrath, Charlotte Tilbury was recognized by Queen Elizabeth as a Member of the Order of the British Empire for her services to the beauty industry. Her makeup line, Charlotte Tilbury, remains to be as buzzy as ever since it was launched in 2013. Her lipsticks are considered to be the holy grail and her latest one, the Hyaluronic Happykiss, is sure to be another hit among fans.
ALSO READ: The Top Ten Eyebrow Pencils Approved by Celebrity Makeup Artists
Anastasia Beverly Hills
A hardcore beauty junkie will recognize this brand immediately. Widely known for her eyebrow perfecting products, Anastasia Soare started with a salon in Hollywood Hills that catered to A-list celebrities like supermodels Cindy Crawford and Naomi Campbell and Jennifer Lopez. Rabid fans have been using her cult brow powders and pencils to achieve the most precise arches ever.
BeautyBlender
Everyone's favorite pink and teardrop-shaped sponge applicator was created by makeup artist Rea Ann Silva. Her award-winning invention even secured an exhibition at the Smithsonian. Silva also came up with a foundation and concealer lines to complement her sponges which are now available in different colors and sizes and starting today, February 1. The brand's latest and first plant-based sponge, Bio Pure, is now available on sephora.com.
Makeup by Mario
According to L'Officiel, Mario Dedivanovic launched his own makeup label, Makeup by Mario, in October 2020 after 20 years in the beauty industry. He's a master of contouring and has been doing Kim Kardashian's makeup since 2008. Check out his makeup line if you're a fan of Kardashian's neutral, but perfectly contoured look.
Kevyn Aucoin
Makeup artist and photographer Kevyn Aucoin was very active in the '90s and was a creative director for Revlon. He launched his own beauty brand, Kevyn Aucoin, in 2001, but passed away a year later. The cult makeup brand is now headed by makeup artist and beauty educator Nick Lujan. Some of Kevyn Aucoin's bestsellers include the Kaleidochrome All Over Highlight Palette, The Sensual Skin Enhancer, The Precision Brow Pencil and the Etherealist Super Natural Concealer.
Westman Atelier
American makeup artist Gucci Westman launched her makeup brand Westman Atelier in 2018 with husband and former Rag & Bone executive David Neville. As reported by L'Officiel, Westman was the international artistic director of Lancôme for four years before spending seven years with Revlon as their global artistic director. Her own makeup line is plant-based, and she counts Reese Witherspoon and Jennifer Aniston as clients.
RELATED ARTICLE: The Best Makeup Artists To Follow On Instagram