Joining the British Royal Family in April 2011, Kate Middleton married Prince William at the famous Westminster Abbey in London with millions of spectators watching the couple tie the knot.
The lovely pair was given by Queen Elizabeth II the title of Duke and Duchess of Cambridge.
Aside from the title, the future Queen consort had the honor of wearing some of the Royal Family's excellent collection of jewelry, from heirloom tiaras to custom made accessories.
During her royal engagements, the 39-year-old royal mom was often seen sporting classic and timeless outfits. The same goes for her accessories. She often veers away from eye-catching statement jewelry and opts for simple pearl or diamond pieces.
With that being said, we take a look at the most sentimental pieces of Kate Middleton's jewelry throughout the years.
Also Check: Dry Brushing 101: The Benefits and How to Do It Right
Kate Middleton's Engagement Ring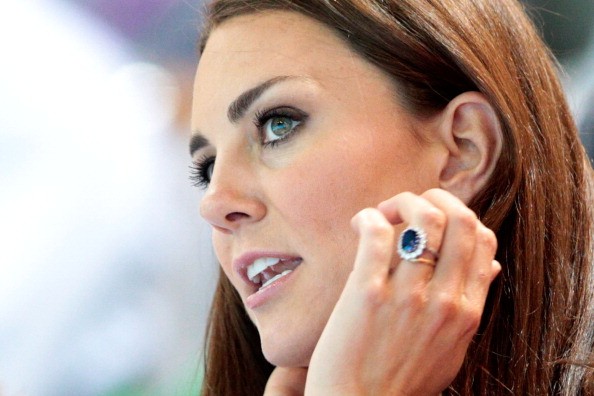 One of the most famous accessories and not to mention the Duchess's most memorable pieces is her blue sapphire engagement ring.
Interestingly, this was part of Prince William's inheritance from Princess Diana and was also the engagement ring of Prince Charles to the People's Princess.
According to the Telegraph UK, the late Princess of Wales wrote a special "letter of wishes," leaving William and Harry all her jewelry for their future wives.
"I would like you to allocate all my jewelry to the share to be held by my sons so that their wives may, in due course, have it or use it. I leave the exact division of the jewelry to your discretion," the letter reads.
The stunning piece is made from 14 solitaire diamond and 12-carat oval blue Ceylon sapphire ring, set in 18-karat gold.
The Gold Wedding Ring
During their royal wedding, Kate Midleton was given by the future heir to the throne a traditional gold wedding band.
This was crafted from the royal family's collection of Welsh yellow gold by Mayfair-based jewelers Wartski.
Moreover, the design was also similar to Her Majesty the Queen and the Queen Mother.
Kate Middleton's Pear Shaped Diamond Earrings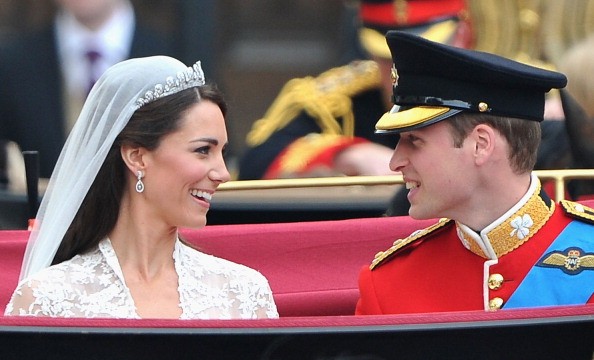 Another significant accessory during her wedding is the diamond earrings made by London-based jewelry designer Robinson Pelham.
This was said to be a gift from her parents, Carole and Michael Middleton. It features a "diamond-set stylized oak leaves with a pear-shaped diamond set drop and a pave set diamond acorn suspended from the center," as cited by CBS News.
She then paired it with a Cartier halo tiara from the Queen's collection.
In case You Missed: Be Winter-Ready with These Affordable K-Beauty Essentials
Gold necklace with Initials G, C, and L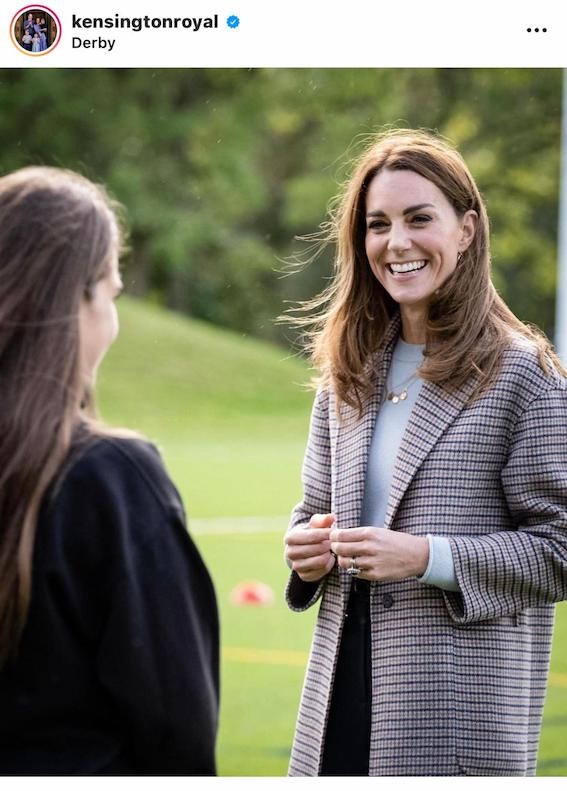 Kate Middleton was often spotted donning a dainty gold chain link necklace. What's interesting is it has three dangling charms with initials C", "G," and "L." engaged to it.
This is an ode to her three children--Prince George, Princess Charlotte, and youngest, Prince Louis.
Princess Diana's Pearl and Diamond Earrings
The royal mom loves wearing heirloom pieces from her mother-in-law.
During the 2019 BAFTAs in London, Kate Middleton wore the elegant diamond and south sea pearl earrings among Princess Diana's favorite jewelry pieces.
Read More: Try These Spring Hairstyles Spotted At Paris Fashion Week 2021