BEAUTY
Be Winter-Ready with These Affordable K-Beauty Essentials
Jan 28, 2021 03:03 AM EST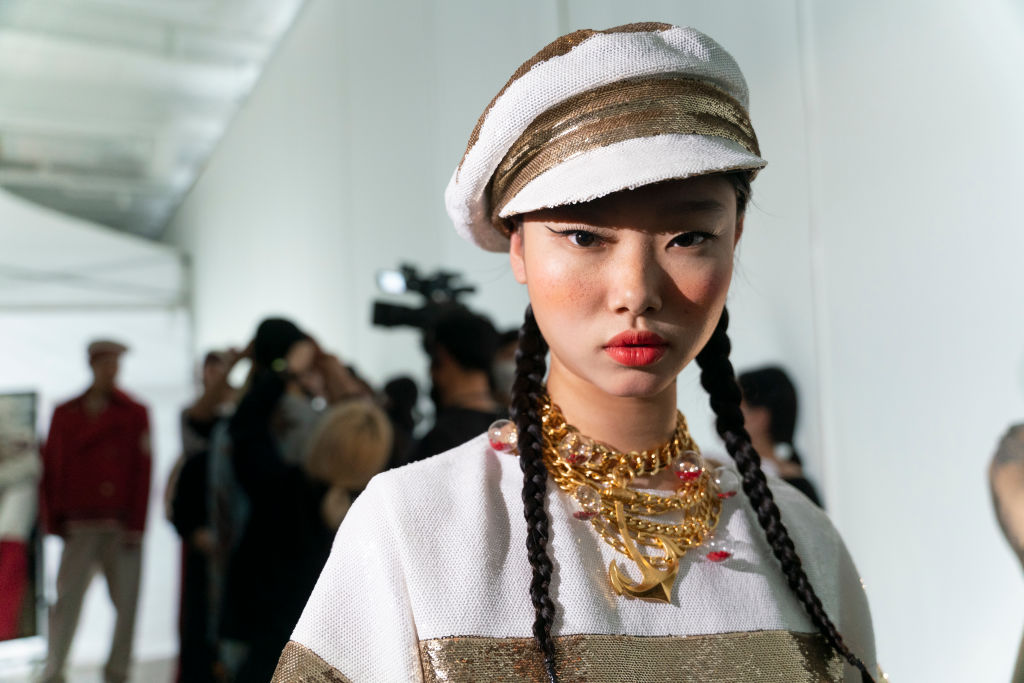 Credit : Justin Shin/Getty Images
Maintaining dewy and supple skin during winter is indeed one of the worst nightmares you can ever imagine.
As advised by many experts, products should also vary based on the season. Transitioning skincare products in line with the weather helps to target a specific skincare concern that may occur during that time of year.
During the colder months, the level of skin moisture may decrease, and as a result, you'll experience dry and flaky skin-and nobody wants that.
Luckily, Korean beauty perfected the art of hydrating the skin with their moisture-boosting method. With its eight skincare steps using chock-full of hydrating products, you will never have to deal with irritation and redness caused by a loss in the skin's natural moisture.
With this, Maree Kinder, founder of online K-beauty emporium Beauty & Seoul, is giving tips and tricks to achieve that dewy and glowing aura during the winter season.
In an interview with Vogue magazine, the Korean-born entrepreneur, who is now based in the UK, shares ways to regain that younger-looking skin without breaking your savings.
Most Koreans do double cleaning, which involves using your trusted makeup remover and cleanser.
Kinder recommends using gentle cleansers like the Jumiso All Day Vitamin Clean & Mild Facial Cleanser.
According to her, it is packed with vitamin complexes such as A, B, C, D, and E and has a low pH level, which is around 5.5 to 6.5.
Aside from this, the product also contains salicylic acid, which helps remove impurities and rid the skin of excess oils, known as sebum, deep inside the pores.
Toning is another important step in a skincare routine. It balances the skin's pH levels to keep it hydrated and moisturized. This also helps to further absorb the next products you'll apply.
With this, Beauty & Seoul founder suggests using Toun28's pH balancing toner, which contains organic hibiscus flower extract.
This nourishing toner not only maintains the pH balance but also protects the skin from external factors and irritation that features organic Hibiscus Flower extract.
With cleanse and toned skin, now it's time for the essence. The UK based entrepreneur advice on using a concentrated formula that targets signs of aging such as wrinkles, fine lines, and dull and uneven skin tones.
Isntree's Hyaluronic Acid Water Essence contains eight types of hyaluronic acid that promotes healthy and supple skin without having that greasy feeling.
"It helps to strengthen a weakened skin barrier, and offers a massive boost of hydration to the skin. It's a must-have for me during winter!" she mentioned.
If you want to have a simple skincare routine, you may skip with the ampoule and serum but don't forget the mask.
She recommends using Troiareuke Acsen Pore Control Mask even once or twice a week to "help clear and soothe congested skin.
Popularized by Koreans, it's these face-shaped sheet fabrics filled with nutrition-packed serum.
She suggests using Sioris Make It Bright Sheet Mask, which is "formulated with 73 percent organic seasonal plum water, which is full of vitamins and minerals sourced from Gwangyang, Korea." Another interesting thing is that it is environmentally-friendly.