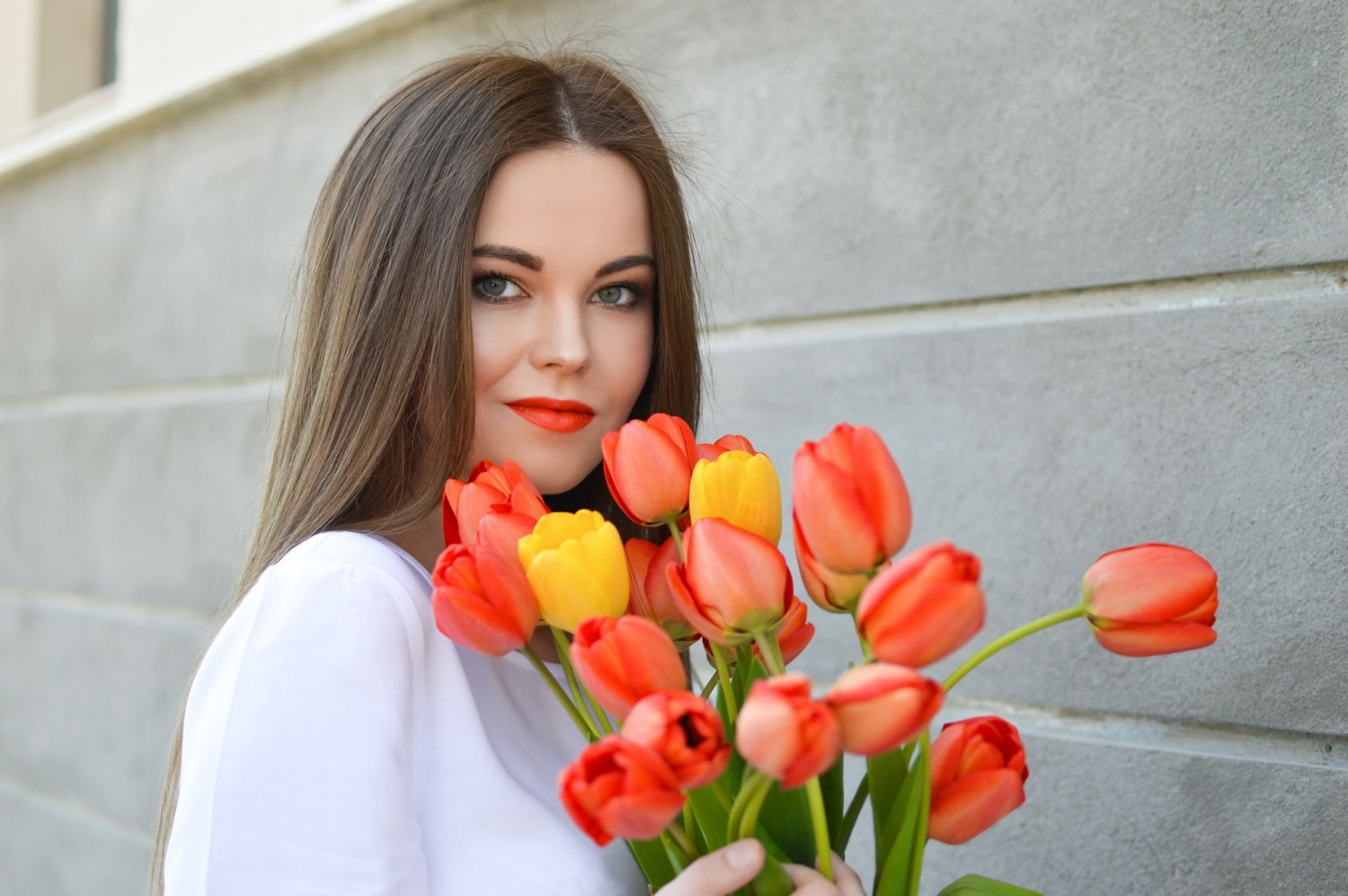 Credit : Tamara Bellis / Unsplash
Spring is just around the corner and as we transition to warmer weather, beauty trends adjust as well. Distancing from the cool and deep tones of winter makeup, spring is all about vibrant colors and warm palettes. While winter's winged and smokey eyeliner trends will continue its reign, more colorful eye makeup will invade the beauty scene as the season changes. Since mask-wearing is still the norm, spring 2021 makeup trends will continue to revolve around the eyes. Here are the latest makeup trends for spring 2021.
Barely-There Makeup
Celebrity makeup artist Sir John tells Bustle that for this spring, the approach to makeup will be "less in more." At least, when it comes to skin. As people are becoming more comfortable in their own skin, natural is the way to go. We've seen it in natural hair trends and for skin, barely-there makeup and dewy skin are in. Sir John recommends using a lightweight foundation like L'Oréal Paris Skin Paradise Water Infused Tinted Moisturizer. His technique is using a damp BeautyBlender to apply foundation on moisturized skin. He also says to only apply product where it's needed. Add a bright blush like NARS Couer Battant for a natural-looking flush on cheeks.
Thick Eyebrows